Jim Shoup is a busy man, having served for three years on the eight-person Otolaryngology board at Ohio State's Wexner Medical Center and actively supporting the department for the last 17 years. Through his generosity, he's also contributed more than $140,000 toward otolaryngology and speech development research. Why? Jim's second son was born deaf and struggled for many years to adapt to the hearing world.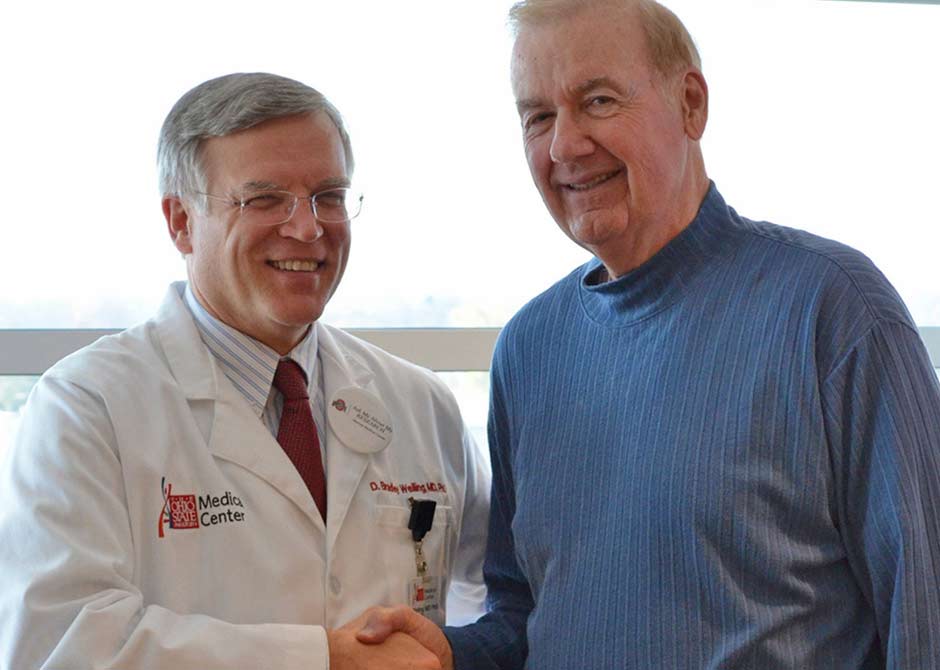 Jim's Story
"We were told not to learn to sign," Jim says of his son's early treatment. At the time, sign language was seen as a crutch, and children who were hearing impaired were encouraged to learn to speak and lip read.
Eventually his son was accepted on full scholarship to Gallaudet University in Washington, D.C., a model school for the deaf and hard of hearing, where he learned not only to lip read but also to sign, making huge strides in his development and understanding of the world around him. The journey made quite an impact on Jim, who began to realize when someone is hearing impaired "how difficult it is to get comprehension, not just noise."
"The evolution of hearing research is so behind," Jim explains. When it comes to understanding the role sound plays in our development as people and communicating with the world, Jim says, "We have a lot of making up to do."
Please support Ohio State's Otolaryngology department and the amazing work we're doing to make life as normal as possible for people like Jim's son.
How You Can Help
Donate Online
Make a gift online and help improve the lives of our patients.
Donate by Mail
The James/Wexner Medical Center Development Office
c/o The OSU Foundation
PO Box 710811
Columbus, OH 43271-0811
Share