Mission Statement
The Department of Internal Medicine is committed to diversity, equity and inclusion by fostering a culture that values differences and similarities. We strive to embrace diversity in all of its forms to provide an environment where everyone can reach their full potential, while delivering the highest quality in patient care, biomedical research and training of health professionals.
Our Leaders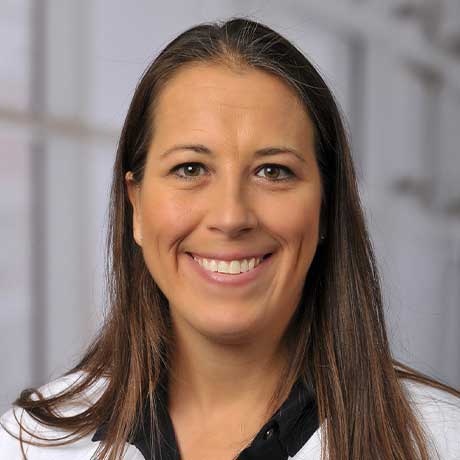 Jennifer Sipos, MD
Vice Chair for Diversity and Inclusion, Department of Internal Medicine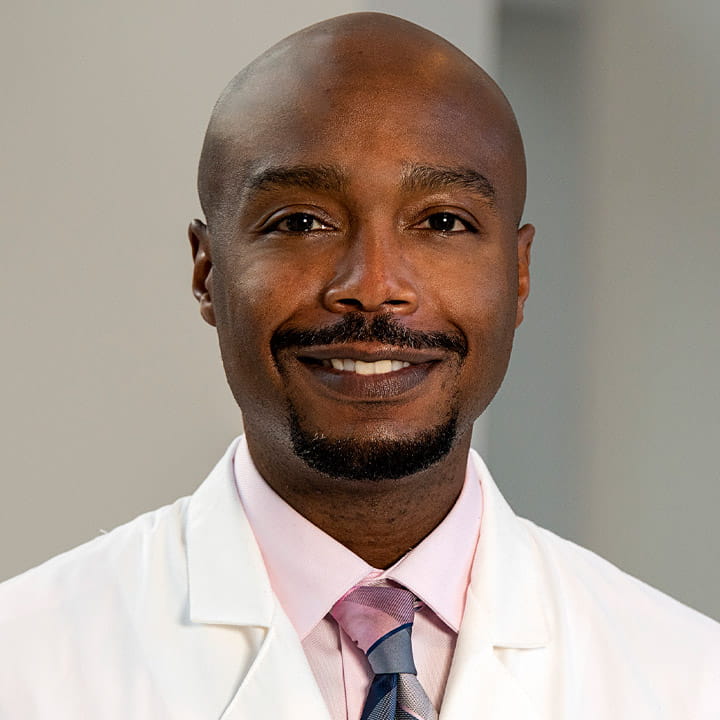 Sakima Smith, MD, MPH
Vice Chair for Diversity and Inclusion, Department of Internal Medicine
Upcoming Events
Pride Brunch
Friday, June 17
11 a.m. – 1 p.m.
Cartoon Room at the Ohio Union

This is a social event for LGBTQ Buckeyes and allies to connect and celebrate community. Register here.
Pride March
Saturday, June 18

This year marks the return of Columbus' Pride Festival and March. A contingent of LGBTQ Buckeyes and allies will march in the parade! Step-off for the parade is 10:30 a.m., so participants will need to arrive early to line up on the corner of High Street and Broad Street. The exact time participants will need to arrive is TBD. There will be transportation from the Ohio Union to the line-up location, though participants are welcome to travel to the location independently. Register here.
News
Sakima Smith, MD, PhD, Working to Advance the Science of Health Equity and Health Disparities
February is African American History Month. As we celebrate the significant contributions to America—from its history through present day—by people who represent Black and African American communities, we recognize researchers who are promoting health equity through their work to advance the science of minority health and health disparities. Click here to read Dr. Smith's interview with the National Institute on Minority Health and Health Disparities.
Dr. Laxmi Mehta is the Lead Author of a New American Heart Association Statement on Maternal Health
Laxmi Mehta, MD, professor in the Division of Cardiovascular Medicine, director of the Lipid Clinics and section director of Preventive Cardiology and Women's Cardiovascular Health at the Ohio State Wexner Medical Center, outlined a three-pronged approach for achieving maternal health equity in the new American Heart Association policy statement, Call to Action: Maternal Health and Saving Mothers. The approach outlined by Dr. Mehta aims to improve health outcomes for women before, during and after pregnancy and addresses maternal health care inequities.
Research Initiative Aims to Improve Health Outcomes for Black Women
Timiya Nolan, PhD, APRN-CNP, assistant professor in the College of Nursing, and Joshua Joseph, MD, MPH, assistant professor of Endocrinology, Diabetes and Metabolism, have created the Partnering in Negative Statistics (PINS) research initiative to uplift the health of Black women and improve wellness. PINS will engage with community members and local organizations to help develop the best approach to improving outcomes for Black women in their communities.
Health Equity and Anti-Racism Report 2021
This inaugural health equity and anti-racism report provides a snapshot of what our teams have achieved through partnering with our community this year, introduces programs that have long been part of Ohio State's legacy of caring for its neighbors and highlights areas in which we hope to improve and have a sustainable impact. View the 2021 report here.
Pusateri Wins Quinn Capers Award for DEI Efforts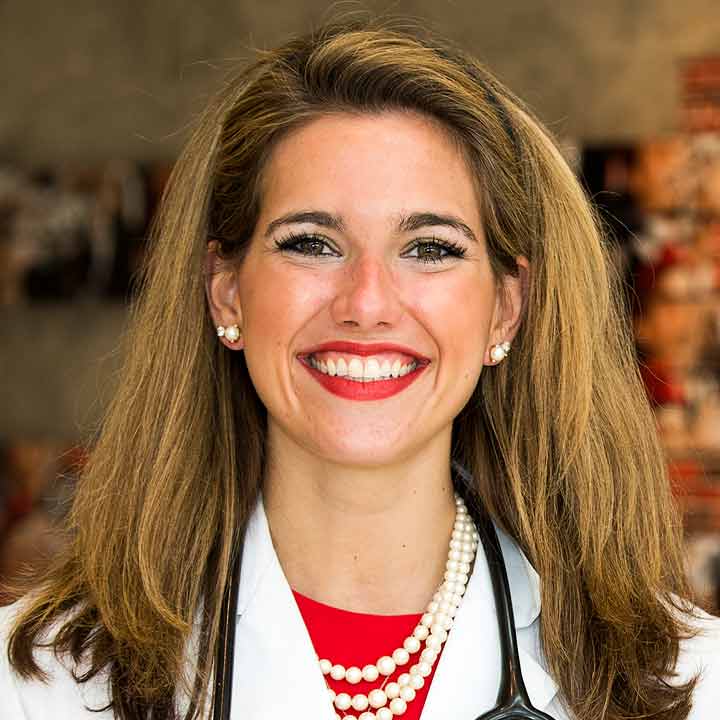 The Dr. Quinn Capers Award for Promoting Diversity and Inclusion recognizes an outstanding Internal Medicine trainee who embodies the passion and commitment to expanding diversity and inclusion efforts as demonstrated by Dr. Quinn Capers during his time at Ohio State. Each year, the DEI Advisory Council Education subcommittee, vice chairs, residency director, and IM chiefs will select an Internal Medicine resident who has championed diversity and made exceptional efforts to help create an inclusive environment at Ohio State. Congratulations to the 2021 recipient of the Dr. Quinn Capers Award, Antoinette Pusateri, MD.
JAMA Open Study Evaluates Diversity in Academic Leadership
Diversity in academic leadership is critical in fostering innovative solutions to dynamic challenges in medicine and meeting the needs of an increasingly diverse workforce.1 Prior studies2 have documented underrepresentation of some racial and ethnic groups in academia and in the departmental chair position; however, it is unknown whether these disparities persist currently and whether they are reflected similarly within individual specialties. Consequently, this study evaluates equitable racial and ethnic diversity among departmental chairs and evaluates the racial/ethnic composition of faculty in academia, which is the pipeline for medical leadership. Daniel Addison, MD, is a co-author of this paper. Read more.
Ohio State Cardiologist Among Those Highlighting Disparities in Heart Attack Outcomes
A recent study confirms that Black people from under-resourced neighborhoods are significantly more likely to die within five years of surviving a heart attack than Black people from wealthier neighborhoods and white people of all socioeconomic backgrounds. A recent Healthline article reviews the research, discusses ways clinicians can help improve outcomes and includes comments from Ohio State's Sakima Smith, MD, MPH, a heart failure transplant cardiologist, associate professor of Internal Medicine and associate vice chair of Diversity and Inclusion.
Wexner Medical Center ranked on "America's Best Employers for Diversity" list
The Ohio State Wexner Medical Center has been recognized on Forbes' list of "America's Best Employers for Diversity." We are ranked #12 among hospitals on the national list and #2 among hospitals in Ohio. This recognition highlights the medical center's commitment to diversity, equity and inclusion and validates our progress in attracting, developing and retaining a diverse and inclusive team. Thank you to all who have played a role in making this possible.
STAT: After 40 years, medical schools are admitting fewer Black male or Native American students
While Black male medical students accounted for 3.1% of the national medical student body in 1978, in 2019 they accounted for just 2.9%. Without the contribution of historically Black medical schools, just 2.4% would be Black men. The number of Native American students also declined, accounting for just a fraction of 1% of the nation's roughly 22,000 medical students in 2019. "It is absolutely dismal and appalling and quite frankly unacceptable," said Dr. Demicha Rankin, an anesthesiologist and associate dean of Admissions for The Ohio State University College of Medicine, where 25% of students come from underrepresented minority groups. Read more.
Not Your Model Minority: Asian Students Speak Out – Inspire Podcast
A Guilty Verdict, A Sigh of Relief: College presidents, student leaders, and scholars welcomed the outcome of the trial of Derek Chauvin even as they renewed their resolve to stem persistent racial inequities in higher education.
To Build a Diverse Company for the Long Term, Develop Junior Talent
Past Events
Clinical Trials and Underrepresented Minorities: Mistrust, Misconceptions, Missed Opportunities and Moving Forward to Enhance Diversity
Recording here.
From Bystander to Upstander: Advocacy in Action
Kimberly Manning, MD. Recording here.

Resources
Advisory Council
The Diversity and Inclusion Advisory Council is comprised of faculty members from each clinical division in the department. The council will work with the vice chairs towards enhancing diversity and inclusion efforts in the Department of Internal Medicine.