Ohio State recognizes the importance of global health experiences for the growth and education of future physicians.

The College of Medicine's Office of Global Health Education serves as a resource for Ohio State medical students, faculty and staff interested in global health issues and opportunities. Ohio State provides funding and course credit to make it easier to experience international clinical and public health rotations.

As we set goals for 2020 and beyond, we have plans in place for exploratory and educational trips to Rwanda, Malawi and Tanzania. Our goal is to offer students outstanding educational experiences in a safe and secure environment. Additionally, the Office of Global Health continues to travel to underserved countries around the world to meet with Ministers of Health, educators, local support teams and hospital officials to explore potential new sites for our students to learn and help provide care.
Student experiences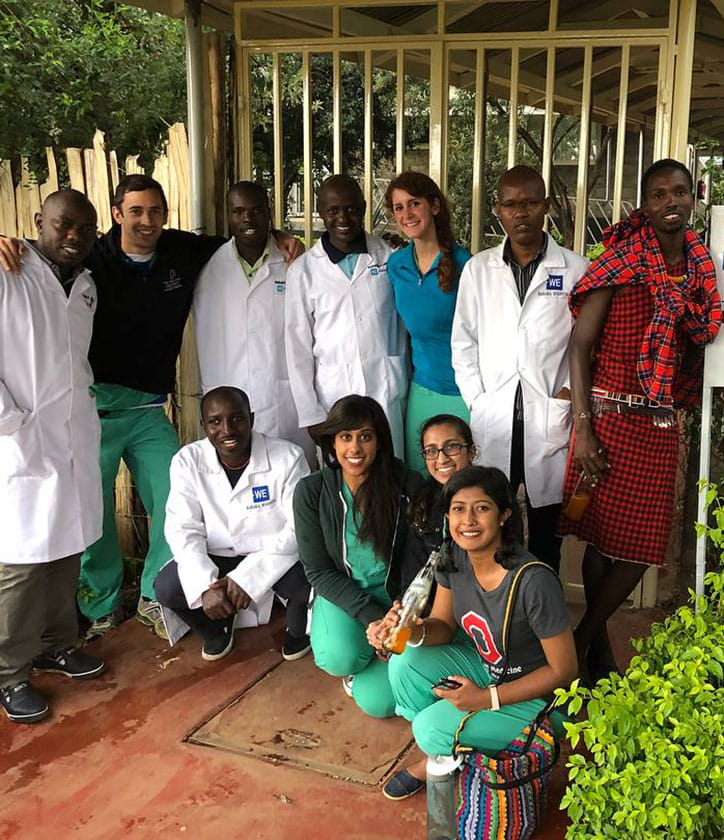 Baraka Hospital
Narok South District of Kenya
In 2018, a group of medical school seniors were able to spend a month working with patients and staff in hospitals and clinics in Baraka and Kishon in the Narok South District of Kenya, through an elective in global health that supports international experience for Ohio State medical students. The five students were pleased to discover that the Baraka Hospital had become "a hub for medical services," with a fully functioning laboratory, pharmacy, outpatient clinic area, maternal ward, antenatal care, an inpatient building and an operating theater.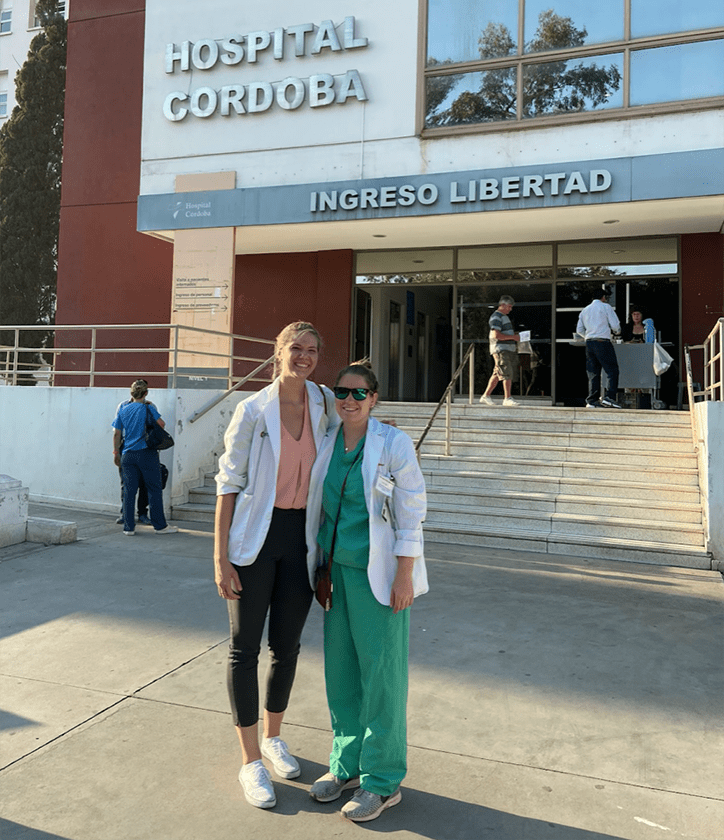 University town of Cordoba
Argentina
Medical students rotate alongside primary healthcare providers, the first point of access into the healthcare system, at clinics, community health centers, and hospitals in the University town of Cordoba, the second largest city in Argentina. Ohio State students arranged this rotation through the Child and Family Health organization.
"We had a great time on this rotation and would strongly recommend it. The residents, attendings, and nurses were all very friendly and willing to answer any questions we had, and we were able to see a lot of pathologies that we did not often see at OSU."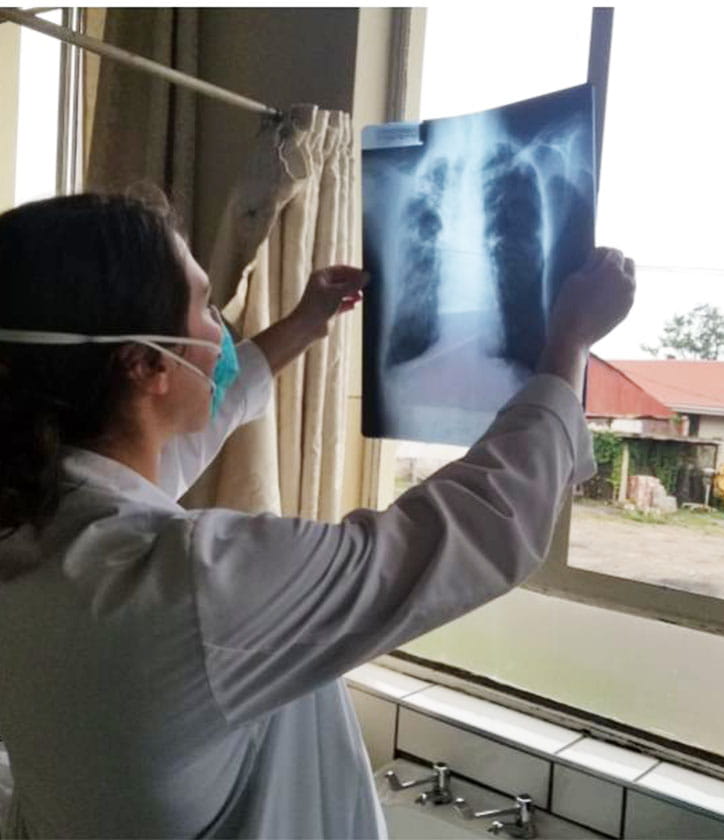 Raleigh Fitkin Memorial Hospital
Manzini, Eswatini
Raleigh Fitkin Memorial Hospital is a missionary hospital that treats the under-served. It is an approximately 350-bed hospital located in Manzini, Eswatini. Manzini has the second largest urban population in Eswatini.
"I learned that when it comes to making patients feel comfortable enough to talk to me, I need to normalize what they're going through. Something like HIV that is scary and serious is difficult for anyone to talk about, but it's in my power to meet my patient halfway so they can receive the best treatment." Medical student: Gitanjali Das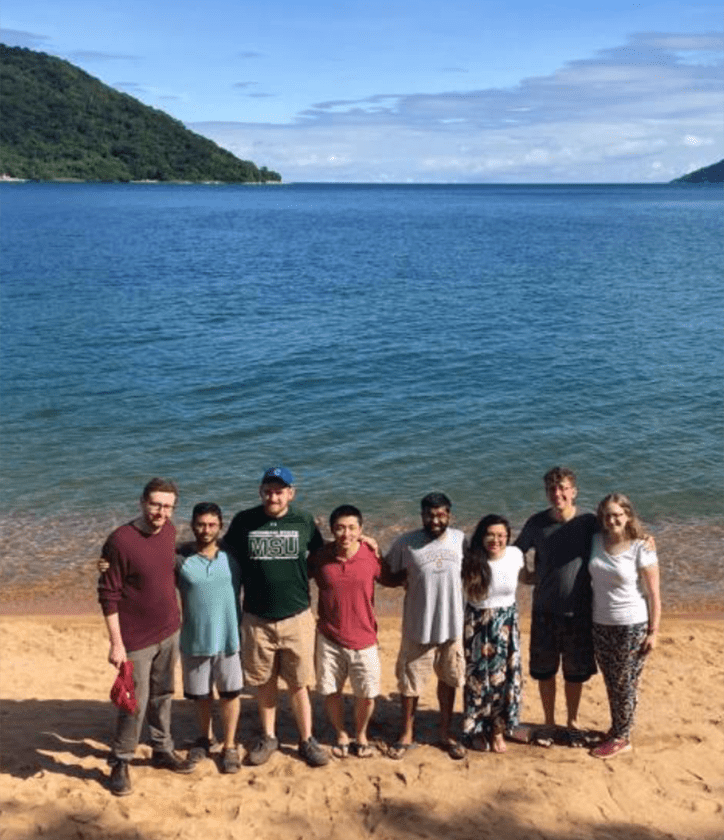 Nkhoma Mission Hospital
Malawi
Nkhoma Mission Hospital is a part of the Church of Central Africa Presbyterian (CCAP) Synod Health Department. The hospital serves over 71,000 people coming predominantly from the surrounding rural community.
"I am very grateful to Ohio State for giving me the opportunity to complete this global health elective in Malawi. It was not always comfortable. There were daily power outages, spiders, mosquitos, hospital tragedies, poverty, and hunger. But there was also learning, gratitude, camaraderie, optimism, and good patient outcomes. I will always remember this trip and will use these lessons in my future clinical practice." Med Student: Zac Hodosevich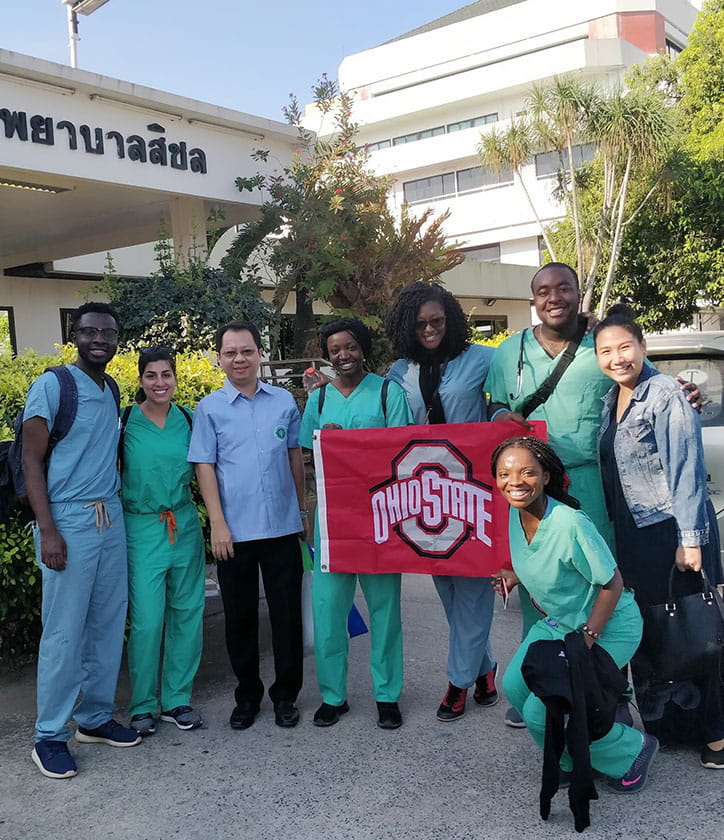 Sichon Hospital
Nakhon Si Thammarat, Thailand
Sichon Hospital was established in 1938. The mission of the hospital is to provide holistic primary care and develop comprehensive secondary care based on community problems and hospital resources.
"I like how this experience made me critically think though about how and why we do things certain ways. It allowed me to think about how I want to conduct caring for patients when I am an intern and eventually attending physician."Medical student: Kendyl Carlisle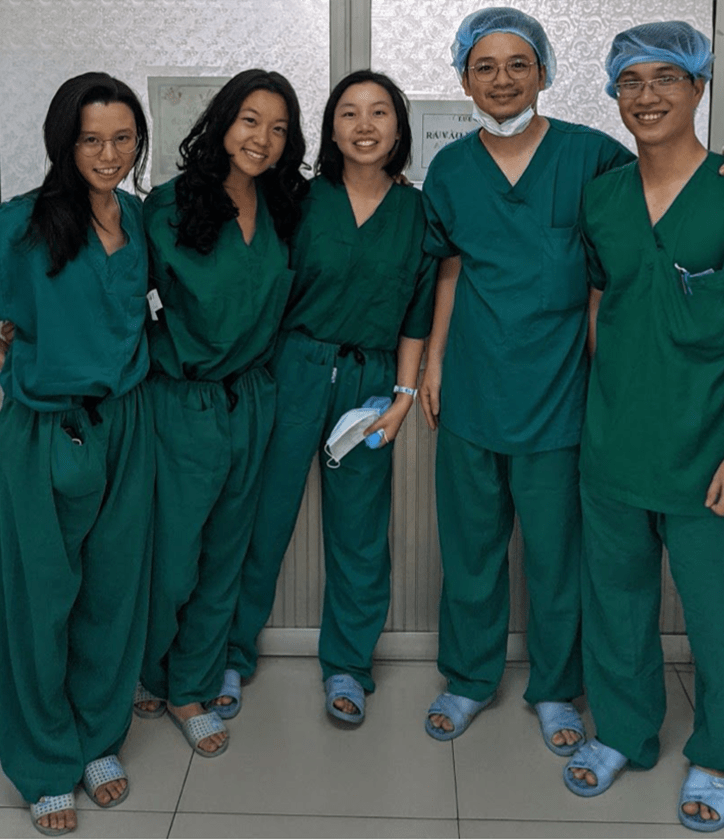 Cho Ray Hospital
Ho Chi Minh City, Vietnam
Cho Ray Hospital is the premiere tertiary care center in Ho Chi Minh City, Vietnam's most populous city, which makes it a very large referral center for the city and surrounding region. It is also a very large teaching hospital and is responsible for educating both local and international medical students and post graduates.
"In general, my rotation in Vietnam gave me a glimpse into how medicine is practiced in a different country. All of my rotations so far have been in the US which has given me a narrow view into the practice of medicine. Seeing the differences in practice abroad has changed the way I see global health missions and experiences as a whole. In the future, I hope to be able to complete more rotations abroad to learn more things to bring back to my practice in the US." Med Student: Christine