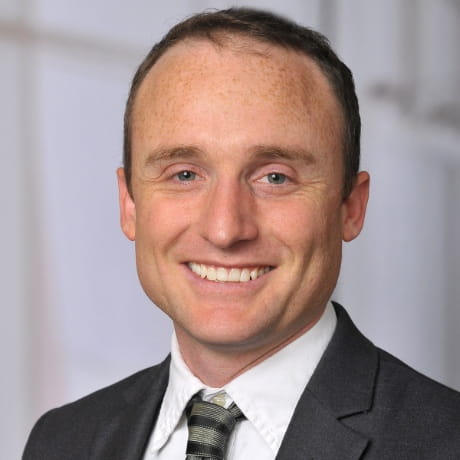 Assistant Professor, Microbial Infection and Immunity

770 Biomedical Research Tower (BRT)
460 W 12th Ave, Columbus OH 43210
Patrick.Collins@osumc.edu
614-685-0192
Research Interests
Dr. Collins' research focuses on genomic mechanisms that balance immune development and disease. In this regard, he has two primary research programs: A) the genomic regulators of human innate lymphocytes, which provide surveillance for metastasis and clear hematological malignancies; and B) the mechanisms that stabilize DNA breaks during adaptive lymphocyte development, and thereby prevent end disassociation and oncogenic recombination.
A) Genomic Regulation of Human Innate Lymphocytes. Natural killer cells are innate lymphocytes important for clearing cancers and infected cells, whose anti-tumor capability can be exploited in adoptive cell therapy. Little is known about the transcriptional regulators of human natural killer cells because of their scarce abundance and because they lack clear mouse equivalents. Dr. Collins' research focuses on the genetic and epigenetic mechanisms that govern these cells, which can be readily exploited to combat cancer.
B) Mechanisms that stabilize broken DNA ends for repair. Efficient repair of DNA double-stranded breaks (DSBs) requires a coordinated DNA Damage Response (DDR), which includes the modification of local chromatin. The associated repair platform protects against end disassociation and degradation, minimizing chromosomal rearrangements. However, mechanisms that determine the breadth and intensity of DDR signaling are unclear, as are the functions of wide-spread chromatin modifications. These mechanisms may be particularly important in adaptive lymphocytes, which must protect their genome from the endogenous sources of DNA damage driving immune diversity.
Laboratory
770 Biomedical Research Tower (BRT)
460 W 12th Ave, Columbus OH 43210
614-292-3425
Personnel
Matthew Estrada, Undergraduate Student, estrada.78@osu.edu
Christopher Gebhardt, Graduate Student, christopher.gebhardt@osumc.edu
Daniele Lainez, Undergraduate Student, lainez.2@osu.edu
Mariam Salem, Graduate Student, salem.120@osu.edu
Kruthika Sharma, Undergraduate Student, sharma.1077@osu.edu
Aditi Varkey, Research Assistant, aditi.varkey@osumc.edu