Philanthropic donation to sponsor fellowship and pilot awards in immunology and infectious diseases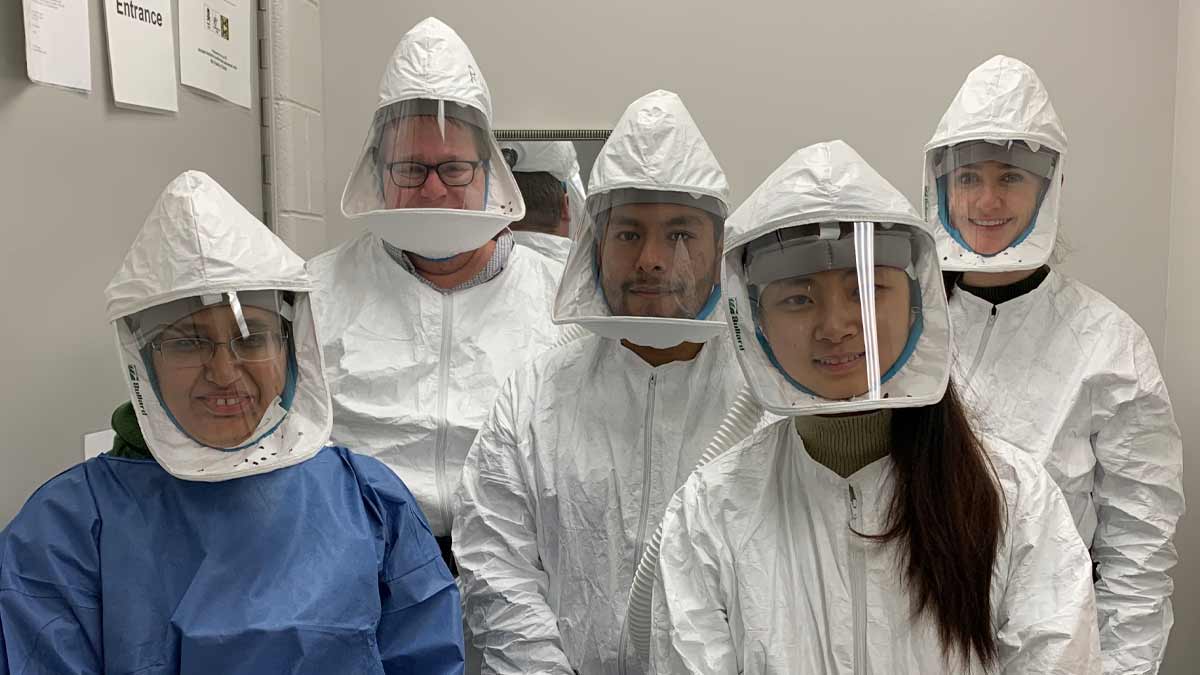 The World Health Organization (WHO) defines infectious diseases as a global crisis. With infection claiming the lives of over 17 million people each year, more than 30 emerging diseases have posed new threats to the world in the last 20 years. To combat current and future infectious diseases, The Ohio State University College of Medicine's Department of Microbial Infection and Immunity and the Division of Infectious Diseases are providing cutting-edge research in the fields of immunology and microbial pathogenesis. Striving to serve as an international leader in these fields, the Ohio State College of Medicine's interdisciplinary approach provides top-tier researchers and cutting-edge diagnostic tools, therapeutics and vaccines.
With a recent, generous philanthropic donation, leaders in the Department of Microbial Infection and Immunity and the Division of Infectious Diseases are delighted to fund one-year fellowships that promote innovative infectious disease research focused on host-pathogen interactions. These projects incorporate collaboration between clinicians and scientists, as well as cross-cutting immunology and infectious disease research areas. Some fellowships that have been granted awards in their program include:
An ex vivo model of bordetella pertussis biofilms on well-differentiated primary human bronchial epithelial cells
Novel treatment of severe complication pneumonia by reprogramming lung inflammatory responses
Pathogenic implications of synovial fluid-induced aggregation of staphylococcus aureus
These funds support the stipends and salaries of graduate students or postdoctoral fellows. Further, the grants will support clinical fellows with development, implementation and project completion, including data acquisition, statistical consultation for design and analysis and publication costs.
Rich Robinson, PhD, associate professor of Microbial Infection and Immunity at the Ohio State College of Medicine, and Oscar Rosas Mejia, fourth-year student at the Ohio State College of Medicine, lead one of the projects funded by this grant. Studying the host immune response to tuberculosis and COVID-19 co-infection, the pair address an underexplored topic in infectious disease research.
"All of us in Ohio and the United States are affected by COVID-19, which fortunately can now be prevented with vaccines," says Dr. Robinson. "However, on a global scale, we are actually in the midst of two pandemics: COVID-19 and tuberculosis (TB). The impact of an active or latent TB infection on COVID-19 outcome is unknown, and clinical reports regarding this co-infection are scarce."
The donation expands Rosas Mejia's academic experience by giving him opportunities to apply his knowledge toward his community.
"Thanks to this generous philanthropic donation, Oscar is poised to address this knowledge gap using the skills and expertise he has gained as a PhD student in the Ohio State College of Medicine," says Dr. Robinson. "He is collaborating with infectious disease physician and TB expert Dr. Shu-Hua Wang to ensure his experiments are relevant to clinical care. The donated funds will catalyze our understanding of how the immune response to mycobacterium tuberculosis impacts subsequent lung infection with SARS-CoV-2, and enable Oscar to share his findings with regional, national and global infectious disease research communities."
The philanthropic donation will also allocate grants to pilot studies in infectious diseases, including studies on immune responses to infections. Pilot grants that are funded by this study supply innovative research that address underserved communities, review social determinants of immune health, investigate new testing modalities and/or contact tracing and focus on host-pathogen interactions. The grants foster diversity in these research departments by encouraging the leadership of junior faculty who are women, with priority given to interdisciplinary projects. The awards catalyze pilot studies that are crucial to community and public health, including:
Microbiologic and immunologic links to health equity in sickle cell disease
Combatting cardiac complication of influenza virus
Identifying new protective pathways against enterovirus infection
Improving comprehensive HIV/STI (sexually transmitted infections) services
"Having support to study these infections from a very basic level through clinical diagnoses and implementation of programs will further our understanding and ultimately have impact, not only on individuals but also the public's health," says Susan Koletar, MD, FACP, FIDSA, director of the Division of Infectious Diseases.
The Department of Microbial Infection and Immunity also finds influential outcomes in the research projects funded by this grant.
"The innovative approaches taken in projects supported by this generous donation will help researchers understand pathogenesis and disease prevention from the perspectives of the microbes themselves and from the host's immune system," says Eugene Oltz, PhD, chair of Microbial Infection and Immunity at the Ohio State College of Medicine. "The funded projects span research in a number of infectious diseases confronted worldwide, as well as complications arising from these infections. We expect that the exciting results emerging from the projects will further enhance Ohio State's standing in the international community and, more importantly, will lead to new approaches in combatting these diseases."
In addition to providing an even more enriching experience for student researchers in the Department of Microbial Infection and Immunity and the Division of Infectious Diseases at the Ohio State College of Medicine, this funding provides critical infectious disease research that bolsters Ohio State's role as an international leader in medicine.