Castle Connolly names 15 Ohio State clinical faculty Top Hispanic and Latino Doctors
Fifteen clinical faculty members from The Ohio State University College of Medicine have been named Castle Connolly 2023 Top Hispanic and Latino Doctors. This is the first time Castle Connolly has recognized top Hispanic/Latin doctors for their demonstration of outstanding expertise, patient care and contributions to health care.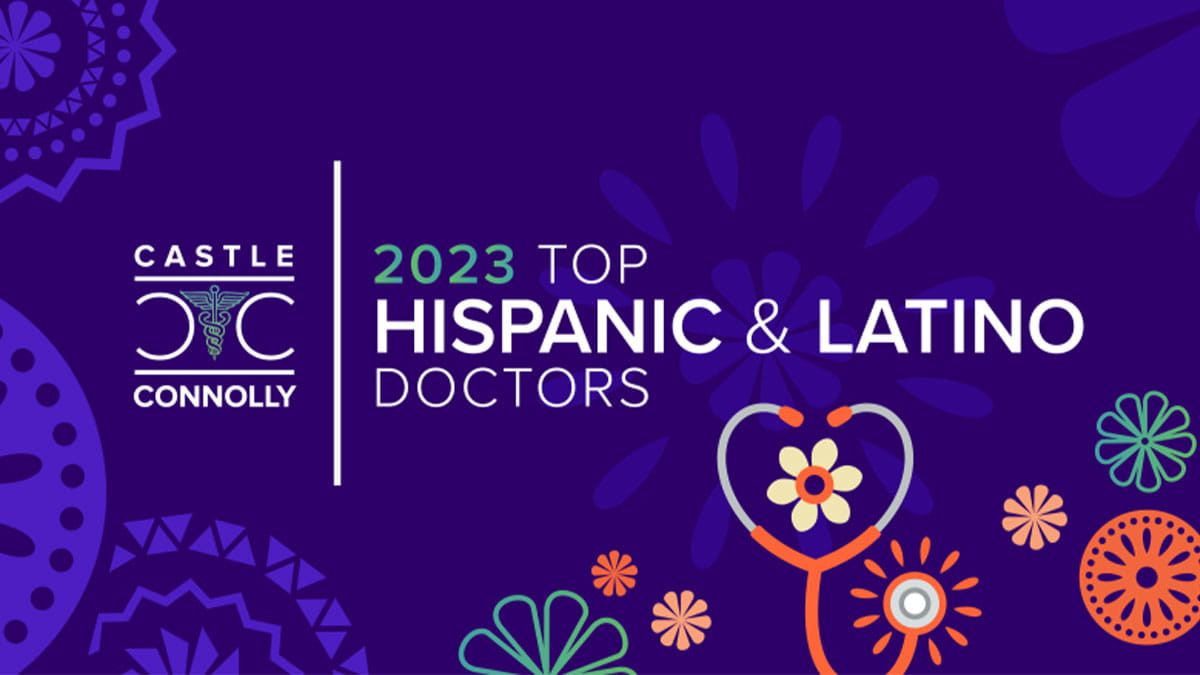 "These exceptional doctors work to ensure patients feel seen and understood while receiving the highest quality care," says Carol R. Bradford, MD, MS, FACS, dean of the Ohio State College of Medicine. "They are a testament to Ohio State's commitment to meeting the unique needs of all patients."

Ana Suelves Cogollos, MD, PhD, assistant professor of Ophthalmology and Visual Sciences at the Ohio State College of Medicine, says she appreciates the opportunity to create lasting patient relationships and believes the resources available at Ohio State afford eye patients tremendous treatment options.
"Our team members greet patients with compassion and provide the diagnostic techniques to prevent and cure blindness," Dr. Suelves Cogollos says.

Leaders at both the Ohio State College of Medicine and The Ohio State University Wexner Medical Center agree that an inclusive, supportive environment for all employees, learners, patients and families helps the organization achieve its ambition of transforming community health. The Hispanic/Latino Diversity Network for employees develops events and programs to develop awareness for the culture and provide opportunities for members to connect and develop professionally and personally.
Medical students and faculty in the college have the opportunity to volunteer in community medical clinics, such as La Clinica Latina, which is a free, full-service health clinic providing Spanish-speaking individuals with ongoing health care, including gynecological care for women and dental care.

The Latino Medical Student Association is a network of students, alumni and health professionals who work to promote the development of Latino students through educational, volunteer, professional and networking opportunities.
Dr. Bradford says the college's mission enables a greater understanding and appreciation for the unique experiences and beliefs of each person and each patient. This, in turn, builds a stronger culture of service in the field of medicine.
Congratulations to the College of Medicine clinical faculty named Castle Connolly Top Hispanic and Latino Doctors, who practice at the Ohio State Wexner Medical Center; The Ohio State University Comprehensive Cancer Center – Arthur G. James Cancer Hospital and Richard J. Solove Research Institute; and Nationwide Children's Hospital.
Infectious Disease
Jose Bazan, DO, The Ohio State University Wexner Medical Center
Carlos Malvestutto, MD, The Ohio State University Wexner Medical Center

Internal Medicine
Jeanne Caligiuri, MD, The Ohio State University Wexner Medical Center
Medical Oncology
Gabriel Tinoco Suarez, MD, The Ohio State University Comprehensive Cancer Center – Arthur G. James Cancer Hospital and Richard J. Solove Research Institute

Neonatal-Perinatal Medicine
Elizabeth M. Bonachea, MD, The Ohio State University Wexner Medical Center, Nationwide Children's Hospital

Neurological Surgery
Daniel Prevedello, MD, The Ohio State University Comprehensive Cancer Center – Arthur G. James Cancer Hospital and Richard J. Solove Research Institute

Ophthalmology
Ana Suelves Cogollos, MD, The Ohio State University Wexner Medical Center

Pathology
Giovanni Lujan, MD, The Ohio State University Wexner Medical Center
Martha Yearsley, MD, The Ohio State University Wexner Medical Center

Pediatric Dermatology
Esteban Fernandez Faith, MD, The Ohio State University Wexner Medical Center, Nationwide Children's Hospital

Pediatric Neurology
Jorge Vidaurre, MD, The Ohio State University Wexner Medical Center, Nationwide Children's Hospital
Plastic Surgery
Cristiane Ueno, MD, The Ohio State University Wexner Medical Center

Psychiatry and Behavioral Health
Ernesto Ortiz Cruzado, MD, The Ohio State University Wexner Medical Center

Radiation Oncology
Alexandra Diaz Pardo, MD, The Ohio State University Comprehensive Cancer Center – Arthur G. James Cancer Hospital and Richard J. Solove Research Institute
Surgery
Carlo Contreras, MD, The Ohio State University Wexner Medical Center