Ohio State Named Comprehensive Center of Excellence for Lymphatic Disease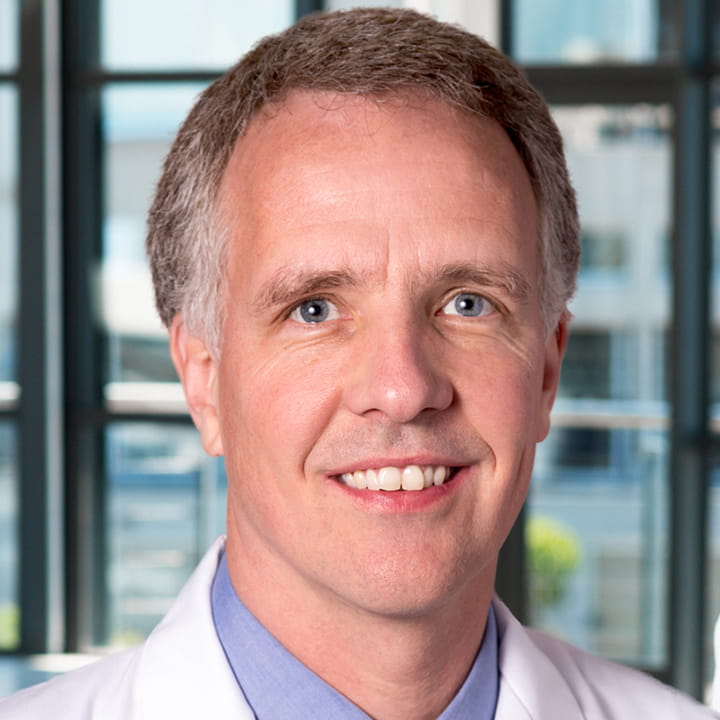 The Ohio State University Comprehensive Cancer Center – Arthur G. James Cancer Hospital and Richard J. Solove Research Institute has been named a Lymphatic Education & Research Network (LE&RN) Comprehensive Center of Excellence in lymphatic disease. LE&RN's top designation, this elite honor only belongs to a handful of centers—11 total in the world. LE&RN is an internationally recognized, nonprofit organization founded to fight lymphatic diseases and lymphedema through education, research and advocacy.
The mission of LE&RN's Centers of Excellence program is "to increase access to the best possible multidisciplinary clinical care and services for individuals affected by lymphatic diseases… In addition to clinical and social services, the centers will provide professional and lay education, are involved in lymphatic disease clinical research and work with LE&RN…to continually improve the lives of those affected by lymphatic disease."
Ohio State's Comprehensive Cancer Center – James Cancer Hospital and Solove Research Institute (OSUCCC – James), is perfectly positioned for the designation. Given the breadth and depth of its specialties, OSUCCC – James is able to provide and coordinate multidisciplinary clinical care and services on-site, all within the same institution.
"At Ohio State, we are extremely committed to quality care and a team approach to continually improve care, which aligns with LE&RN's vision," says Roman Skoracki, MD, professor of Plastic and Reconstructive Surgery at The Ohio State University College of Medicine and one of the lead physicians at the center. "This prestigious honor is a tribute to our incredibly talented teams."
Dr. Skoracki credits the rich collaboration on Ohio State's large, multidisciplinary team for this distinction. In particular, he notes the large number of supermicrosurgeons on the plastic surgery team who have an interest in lymphatic surgery as well as the strong partnerships with Steven Dean, DO, professor of Internal Medicine in the Division of Cardiovascular Medicine; Karen Hock, PT, MS, CLT-LANA, associate director of Ambulatory Rehabilitation; and Amy Moore, MD, professor and chair of Plastic Surgery.
Hock can hardly contain her excitement about the role her team plays in the designation. "Physical therapy is an integral part of treating lymphatic disease," says Hock. "And—of our 13 dedicated therapists—10 are certified by the Lymphology Association of North America, a true testament to their devotion to our patients."
Other key services in the center are genetics, imaging, interventional radiology, general surgery, pathology, bariatric medicine/surgery, dietetics, patient care resource management, population science and vascular medicine.
Being part of LE&RN also provides Ohio State with the opportunity to participate in—and provide—global education. That means Ohio State's clinicians and researchers can dip into LE&RN's pool of resources as well as leverage the relationship to reach a broad audience with important education.
"This is an incredible opportunity for us to amplify the critically important teaching arm of our mission," says Dr. Dean. "Regrettably, lymphedema is a disorder that remains underappreciated and underdiagnosed by clinicians. Patient awareness of lymphedema is frequently lacking as well."