Pulmonary and critical care medicine fellows win national competition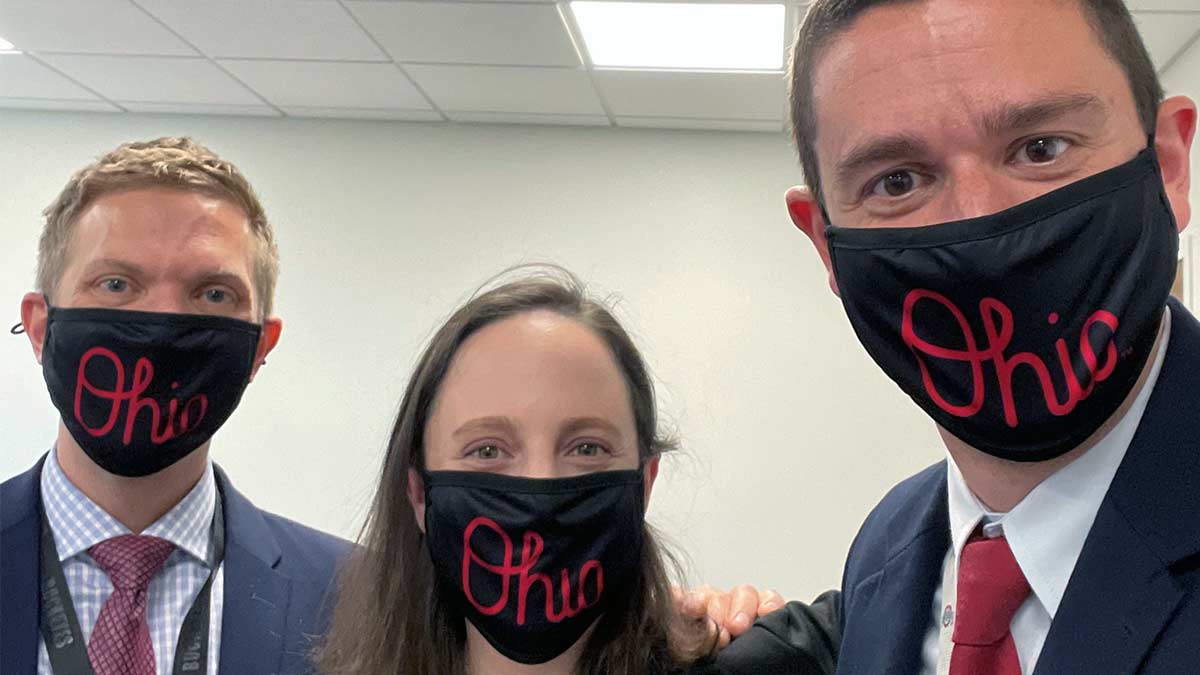 Three third-year fellows from The Ohio State University Wexner Medical Center Pulmonary and Critical Care Medicine (PCCM) won the 20th Annual CHEST Challenge at the national meeting of the American College of Chest Physicians (CHEST). CHEST is an leading organization that works to advance best patient outcomes through innovative chest medicine education, clinical research, and team-based care.
All PCCM fellowship programs across the country were eligible to participate in this competition. Fellows first had to take the CHEST Challenge 2021 online quiz. The top three scoring teams nationwide were selected to advance to the final round, a jeopardy style competition. This included teams from the University of Buffalo, Interfaith Medical Center and The Ohio State Wexner Medical Center.
During the virtual jeopardy style event, Ohio State's Sarah Cohen, MD, Gregory Eisinger, MD and Kyle Stinehart, MD, faced the opposing teams in two rounds of trivia questions. In addition, all teams competed in three virtual challenges in advance of the trivia competition. Topics covered included patient counseling for lung cancer screening, rapid recall of equations and a Pictionary round with program leadership. At the end of all competitions, Ohio State was named the winning team.
This win earned the fellows a $5,000 award, which will go towards a wellness fund for the PCCM fellows at Ohio State.
"We're proud of the clinical training and knowledge base of the fellows we recruit," says Jennifer McCallister, MD, director of the Pulmonary and Critical Care Medicine fellowship program at The Ohio State University College of Medicine and Ohio State Wexner Medical Center. "Winning this competition shows the ability of our fellows to perform at the top level of their profession."