The new Neuroplastic Surgery Program at Ohio State addresses major health inequities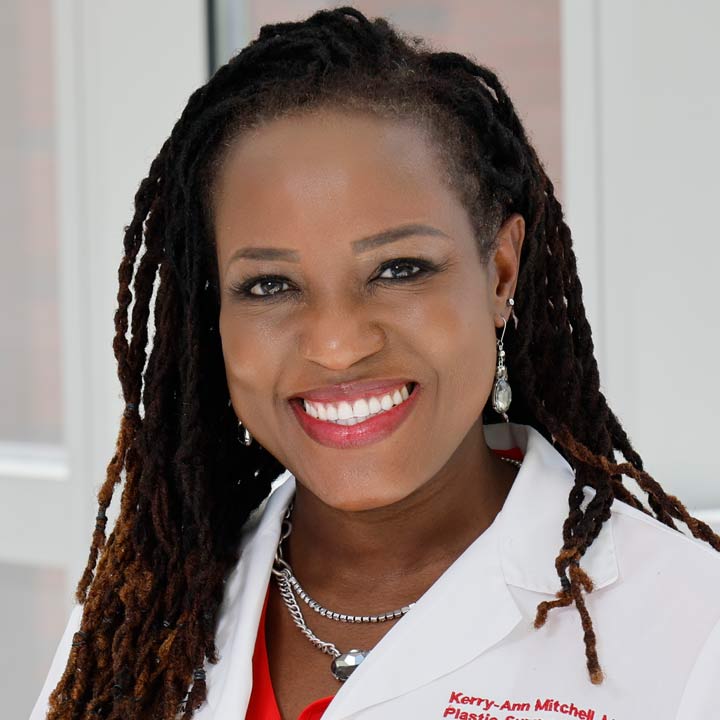 Kerry-Ann Mitchell, MD, PhD, assistant professor of Plastic and Reconstructive Surgery at The Ohio State University College of Medicine, is redefining the long-term health outcomes for patients undergoing neurosurgical procedures. She specializes in neuroplastic surgery — a developing field that focuses on a holistic approach for scalp and skull reconstruction.

Neurosurgical procedures are necessary to prevent and treat disorders of the brain, spine and nerves. These disorders and the resulting surgeries can result in changes to a patient's facial appearance or head shape. However, despite the best efforts of neurosurgeons to minimize changes, patients can still have facial or skull deformities.

As a plastic and reconstructive surgeon at The Ohio State University Comprehensive Cancer Center – Arthur G. James Cancer Hospital and Richard J. Solove Research Institute, Dr. Mitchell works closely with this subset of patients and their care teams. She performs skin repairs, bone implants and microvascular reconstructions.

Dr. Mitchell explains that for neurosurgical patients, plastic surgery is an opportunity for normalcy.

"Whether they suffered from a traumatic brain injury and need surgical interventions, or want to minimize scarring, plastic surgery provides these patients with the confidence to return to their lives," Dr. Mitchell says.

Dr. Mitchell acknowledges that plastic surgery plays a critical role in the long-term health outcomes for patients undergoing neurosurgical procedures. Not only does neuroplastic surgery address the physical deformities associated with head trauma, but it provides patients with hope.

She prioritizes restoring appearances, limiting complications and improving patient well-being. By doing this, neurosurgical patients can reenter their lives with confidence.

"Our goal is for our patients with complex deformities to feel empowered," says Dr. Mitchell.

During her transition from residency to clinical practice, Dr. Mitchell identified an inequity in access to care for patients. Specifically, she found neurosurgical patients lack accessible and continuous care. Interdisciplinary appointments can be difficult to schedule, far away and costly, which can result in adverse health outcomes.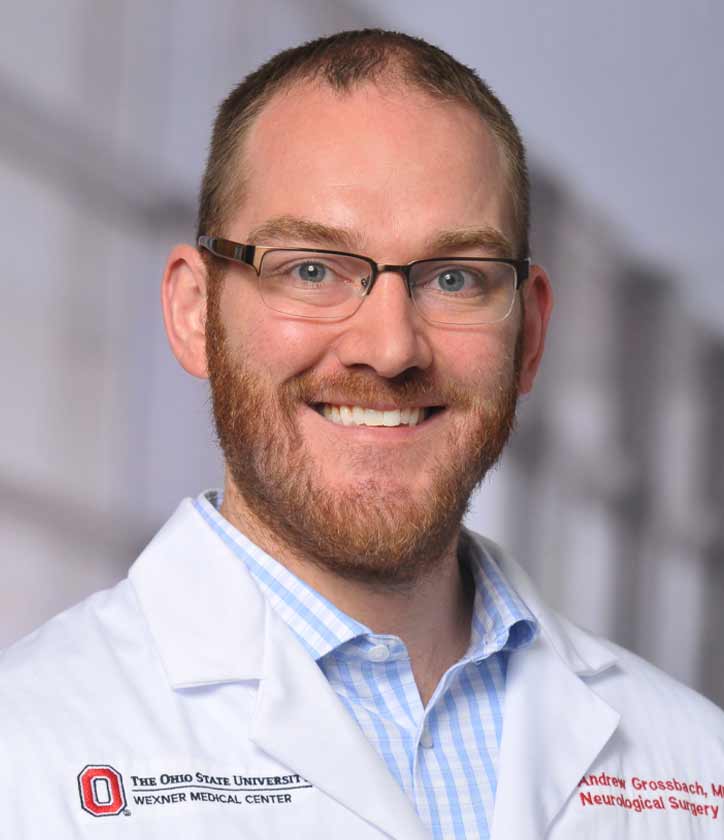 To address this, Mitchell is developing the Neuroplastic Surgery Program at the Ohio State Wexner Medical Center with her colleague Andrew Grossbach, MD, assistant professor of Neurological Surgery at the Ohio State College of Medicine. This is the first program in the Midwest to centralize neurosurgical patient care to one location.

"We are very excited to introduce our neuroplastic surgery program. Our goal is to help preserve function and appearance in patients undergoing brain or spine surgery," says Dr. Grossbach.

To develop this program at the Ohio State Wexner Medical Center, Dr. Mitchell received the Patient Care Innovation Award for $335,000 from OSU Physicians, Inc. Dr. Mitchell's goal is to establish an integrative center for neurosurgical patients to receive holistic care and prioritize patient-directed goals.

OSU Physicians, Inc., is a multispecialty physician group that focuses on improving a patient's access to care by aligning individual missions with institutional resources. This grant ensures that the resources at the Neuroplastic Surgery Program are accessible to low-income populations and underserved communities.

Notably, any patient who comes to the medical center will have access to neuroplastic surgery, imaging studies, physical therapy and other disciplines, completely independent of their ability to pay. Not only does this program address care inequities, it also provides affordable patient care.

"OSU is a center of excellence. We have the resources necessary to support our patients," Dr. Mitchell says. "With this program, we can connect our patients with a multidisciplinary care team that would, otherwise, be divided between different locations and appointments."

Dr. Mitchell's work with the neuroplastic surgery program does not stop here. She's developing a treatment strategy that optimizes patient-directed goals. Dr. Mitchell emphasizes that their neurosurgical patients are the driving force for change.

"We are determined to improve our patients' quality of life by helping them set and reach their goals," Dr. Mitchell says.

Looking ahead, Dr. Mitchell's ultimate goal for the Neuroplastic Surgery Program is to use innovation, collaboration and interdisciplinary care to improve patient outcomes.