More consistent reporting of cardiovascular events needed in clinical trials supporting modern cancer therapies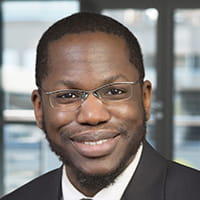 Heart disease is an increasingly common limitation of modern cancer therapies. In 2018, Daniel Addison, MD, assistant professor and co-director of the Cardio-Oncology Program, Division of Cardiovascular Medicine, Davis Heart & Lung Research Institute at The Ohio State University College of Medicine, and his team of researchers set out to discover the global nature and reliability of reported cardiovascular event rates within pivotal cancer trials used to guide most cardiotoxicity risk assessments. Between 1998 and 2018, there were 189 trials conducted to evaluate 123 drugs supporting U.S. Food and Drug Administration (FDA) cancer therapies. Over a median follow up of 30 months, 1,148 incidents of major adverse cardiovascular events were reported from the 62.4% of the trials reporting any incidences of cardiovascular disease (CVD).
"While these FDA-approved cancer drugs are proving to have life-saving benefits for many patients, it is critical for cancer patients and their physicians to fully understand associated major risks, particularly including those affecting the heart," says Dr. Addison, who is also a member of the Cancer Control Program at The Ohio State University Comprehensive Cancer Center – Arthur G. James Cancer Hospital and Richard J. Solove Research Institute. "Heart disease is increasingly seen among cancer patients and survivors treated with modern immune and targeted drugs. However, we are often limited in our ability to predict who is at risk for these potentially devastating events."
Nearly 40% of trials did not report any cardiovascular events during many years of cumulative follow up — a finding not seen even among the healthiest middle-aged populations. Further, the overall weighted-average incidence was 542 events per 100,000 person-years, compared to 1,408 among similar-aged, non-cancer trials subjects, suggesting a reporting rate of only 38% compared to generally expected. The CVD events included myocardial infarction, stroke, heart failure, coronary revascularization, atrial fibrillation, or CVD death. Similar low rates were seen with hypertension, pericarditis and myocarditis.
"This was tough, as clinicians and patients are often left to base their interpretations of cardiovascular disease risk solely on these sentinel clinical trials. Going forward, enhanced emphasis on cardiovascular symptoms and events is needed," says Dr. Addison. "There may be significant benefit to cancer trialists more closely involving cardiovascular experts to better assess cardiac risk interpretation with rapidly emerging cancer therapies."
In early 2019, the American College of Cardiology (ACC) Foundation published Dr. Addison's study in the Journal of the American College of Cardiology, to raise awareness of this important issue. The study was also featured at the ACC's annual "Advancing the Cardiovascular Care of the Oncology Patient" meeting in February 2020. Looking ahead, the authors are recommending additional studies to determine how incorporating patient-reported outcomes or more rigorous reporting requirements might enhance how cardiovascular events are captured in clinical trials of cancer therapeutics.