Service-learning program gives medical students access to community-based educational experiences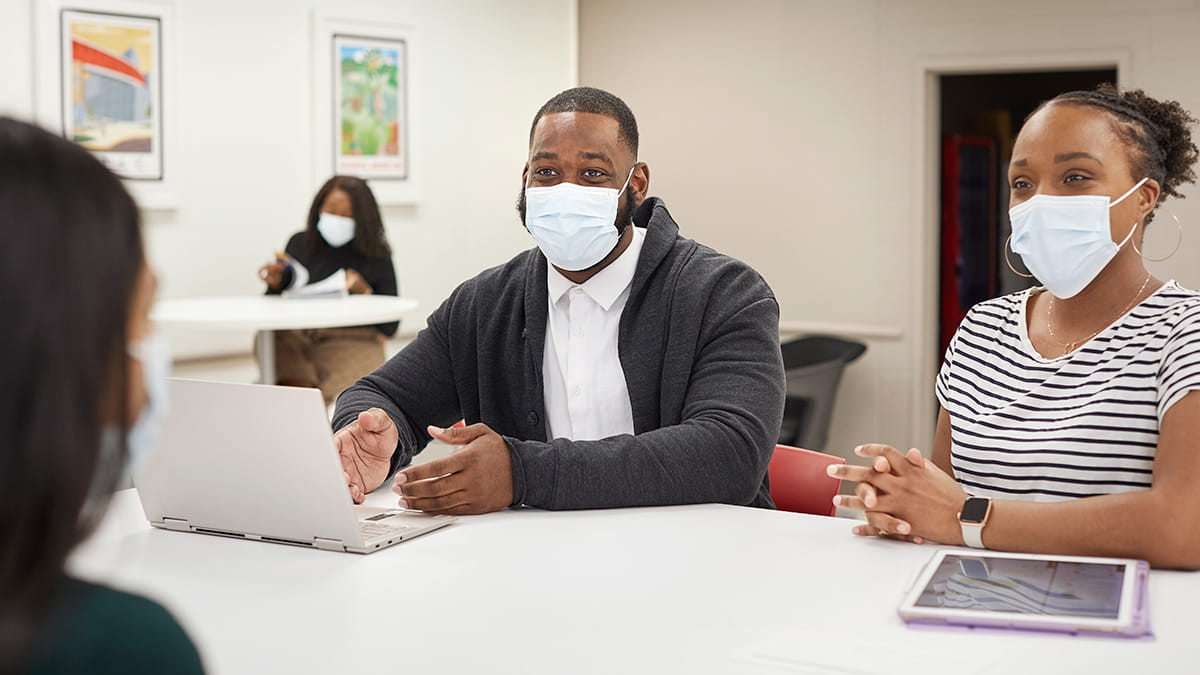 The Ohio State University College of Medicine's innovative Lead.Serve.Inspire." (LSI) curriculum prepares medical students to become successful doctors by combining hands-on education with real-world experience. Although most of the LSI focuses on increasing medical knowledge or professional growth, the service-learning aspect of the curriculum, called the Community Health Education (CHE) program, is known for its unique impact on students. The CHE program involves a community-based project that students complete over the course of one calendar year during their time in medical school. The program simultaneously aims to enrich the students' leadership skills and assist local community organizations to improve their mission and scope of services. Mark Troyer, MD, MPH, assistant professor of Internal Medicine at the Ohio State College of Medicine also serves as course director of the CHE. Dr. Troyer believes this mutually beneficial project allows students to give underserved populations a stronger voice and additional resources.
"So much of our medical education involves seeing people only as patients," Dr. Troyer says. "And part of the value of this course is that it helps students to see people as people, and to see them in their communities, outside of our clinics."
Participating students usually work in groups of four to ten, and these groups pair with a Columbus organization that hosts the students' CHE project. Examples of community partners include Asian American Community Services, the Center for Family Safety and Healing and La Clínica Latina.
One CHE group, which was formed by current medical students Noah Takacs, Diego Ibarra, Farah Almhana, Elizabeth Caraballo Torrealba, Teja Mallela, Matthew Mears, Akshar Patel and Samuel Paul, collaborates with Walk with a Doc, a physician-led walking group that helps the community stay active, make connections and learn more about health and well-being. Physicians start out each walk by giving a short talk on a health-related topic, which spurs conversation throughout the walk and presents topics in a less formal way compared to an office visit.
"Our project with Walk with a Doc is focused on better understanding the population that the organization currently serves and taking a look at how we can increase the diversity of patients they help," Caraballo Torrealba says. "While most of this work is done behind the scenes through data analysis, we'll also be volunteering with the organization to help lead some of the walking events, with the goal of helping more people get involved."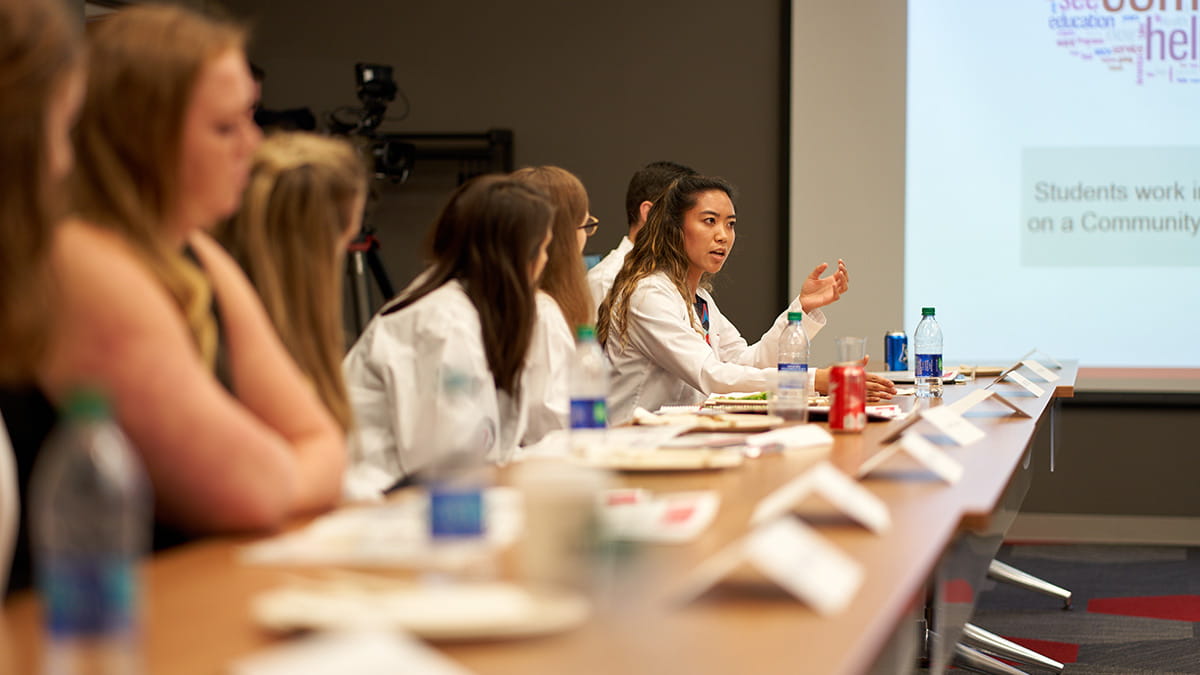 After learning more about the demographics of their assigned community, students first complete a needs assessment at the beginning of the year to understand what kind of partnership would best support their organization. Then, with the help of community leaders, students design a project implementation plan to organize a health-promoting activity that benefits the organization. The final stage of the project involves reflections and a presentation to other groups that focuses on struggles and accomplishments of their activity.
The framework of the curriculum emphasizes collaboration and problem solving. Dr. Troyer explains that students will be working in team settings for the rest of their lives, and knowing how to work with people from diverse backgrounds can help them become better doctors.
"We want to train doctors to care for diverse communities," Dr. Troyer says. "This opportunity delivers students into communities of diverse individuals, so that they can be comfortable and effective at taking care of them. That's part of the value set of our college of medicine and the university itself."
The students in the Walk with a Doc group recognize the value of the CHE program and how the meaningful experiences from this project will stay with them throughout their medical careers.
"Our project serves as a constant reminder that one of our roles as future healthcare providers is to ensure that our patients are equipped with the necessary knowledge to help them understand their medical condition and their needs to improve their mental and physical well-being," Mallela says.