Honoring Larry Carey '59 MD for his impact on surgical critical care and surgical residency programs
The Ohio State University College of Medicine will join the community, state and nation this week to honor those who serve and have served our country – including community members, learners, faculty, staff and alumni.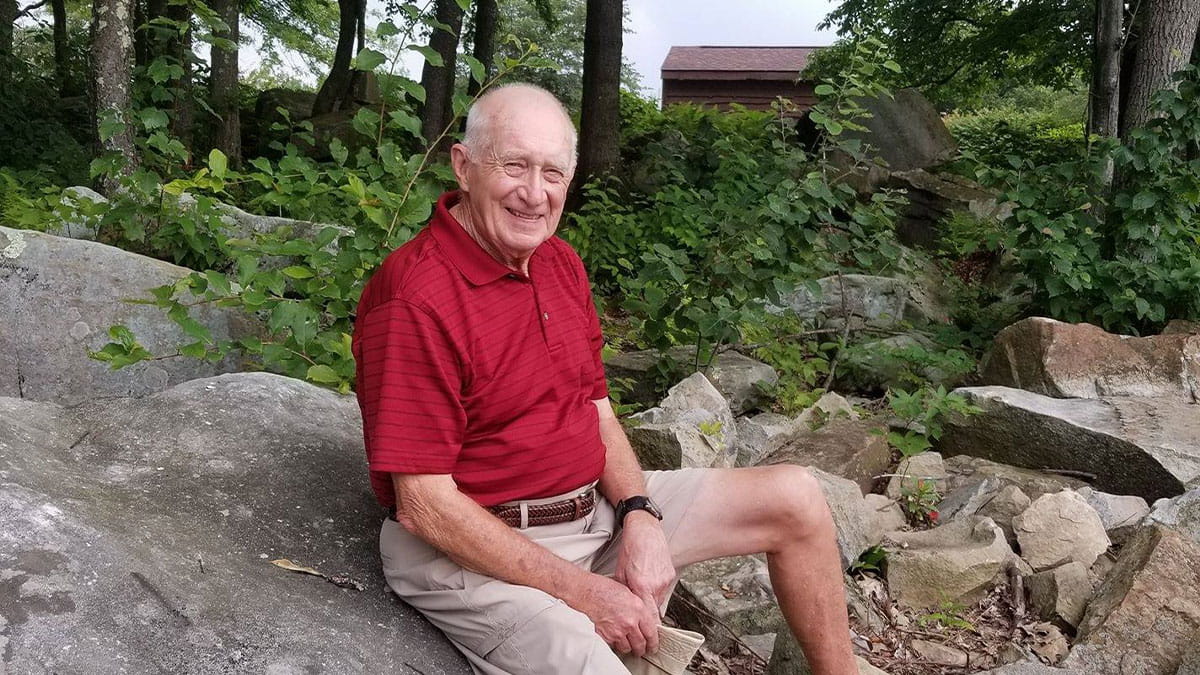 One of those is Larry Carey, MD, who graduated from the Ohio State College of Medicine in 1959. Dr. Carey served as director of the Navy Surgical Research Unit and assistant chief of surgery at the Navy Station Hospital in Da Nang, Vietnam, from 1967 to 1968. During his service, he developed his ability to deliver lifesaving and limb-preserving operations on severely injured soldiers. This would guide his practice of medicine going forward. By the age of 33, Dr. Carey's work formed the basis for the modern specialty of surgical critical care.

Many in surgical critical care were paying attention to Dr. Carey's career. One of those was Emmanuel Zervos, MD, MBA, who completed both a surgical oncology fellowship and a research fellowship at Ohio State. Now a professor of Surgical Oncology at the Brody School of Medicine at East Carolina University, Dr. Zervos says Dr. Carey inspired him and many others to pursue careers in academic surgery.

"Many of Dr. Carey's trainees have gone on to become department chairs today," Dr. Zervos says. "In his over 60 years of experience in the medical field, Dr. Carey has made it his mission to teach others how to care for the sickest and the most complex patients.

"He made seminal observations in the physiology and treatment of shock and recovery through the study of severely wounded soldiers presenting to their hospital, sometimes within minutes of the time of their injuries," Dr. Zervos says. "He and his colleague collected serial blood and serum samples which launched him into impactful research."

Dr. Carey returned to the United States in 1968, assuming the role of vice chair of Surgery at the University of Pittsburgh. There, he leveraged his position to help the American Medical Association and the United States Agency for International Development establish an American-style surgical residency program at Binh Dan Hospital in Ho Chi Minh City. This location was chosen because there still existed a great need for surgical care in Vietnam.

In January of 1975, Dr. Carey accepted the role of chair of the Department of Surgery at his medical school alma mater, the Ohio State College of Medicine. As chair, he succeeded the famed Robert Zollinger, MD, who he had first met 17 years earlier, when along with three of his medical school classmates, he was assigned to his service for three months as a junior medical student. He served as chair for ten years. The Department of Surgery's library was named in his honor in the early 2000. The dedication of the library included much fanfare and was attended by many of Dr. Carey's former trainees.

Veterans Day provides the opportunity to honor Americans, like Dr. Carey, who've answered the call to serve. In Vietnam and throughout his practice of medicine, Dr. Carey has shared his influence, purpose and enthusiasm with countless others.
.