College of Medicine leaders attend White House event that aims to support Ohio communities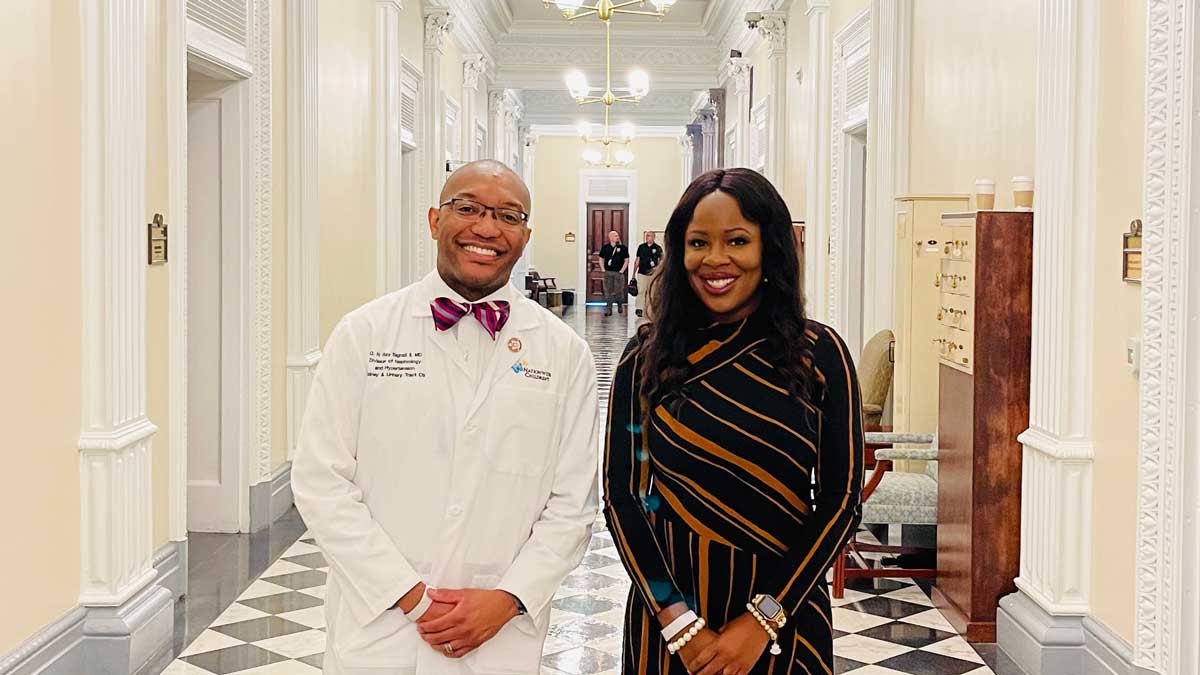 Nearly 50 Ohio leaders gathered at the White House for the Community in Action: Building a Better Ohio event hosted by the Biden-Harris administration on September 6. Among the attendees were several physicians affiliated with The Ohio State University College of Medicine, including O.N. Ray Bignall II, MD, FAAP, FASN, assistant professor of Pediatrics at the Ohio State College of Medicine. He also serves as assistant chief diversity and health equity officer at Nationwide Children's Hospital.
"I am honored to be heading back to the White House to talk about Building a Better Ohio, and how this administration's policies are serving kids and communities," Dr. Ray said in a Tweet the morning before the event.
This was the first event in the Community in Action series, designed to bring together state officials and leaders to share first-hand experiences that showcase how the Biden-Harris administration has strengthened the local community. Experts like Dr. Ray also proposed other measures the government could undertake to improve health care in Ohio, including increasing government funds for mental health, creating health policies that protect our climate, investing in health care for schools and increasing tax incentives for Ohioans.
Another health care leader invited to the event was Jacqueline Nwando Olayiwola, MD, MPH, FAAFP, chief health equity officer and senior vice president for Humana, Inc., and adjunct professor at the Ohio State College of Medicine.
"It's so important that we had this group of clinicians and public health leaders in the room, lending a voice to the importance of social drivers of health and how instrumental these policies are in achieving holistic and equitable health," Dr. Nwando Olayiwola said.