New research initiatives and clinical trials at The Ohio State University College of Medicine have improved transplant outcomes. More than 10,000 transplant surgeries have now been performed at The Ohio State University Wexner Medical Center — a milestone reached by less than 10% of the nation's transplant centers.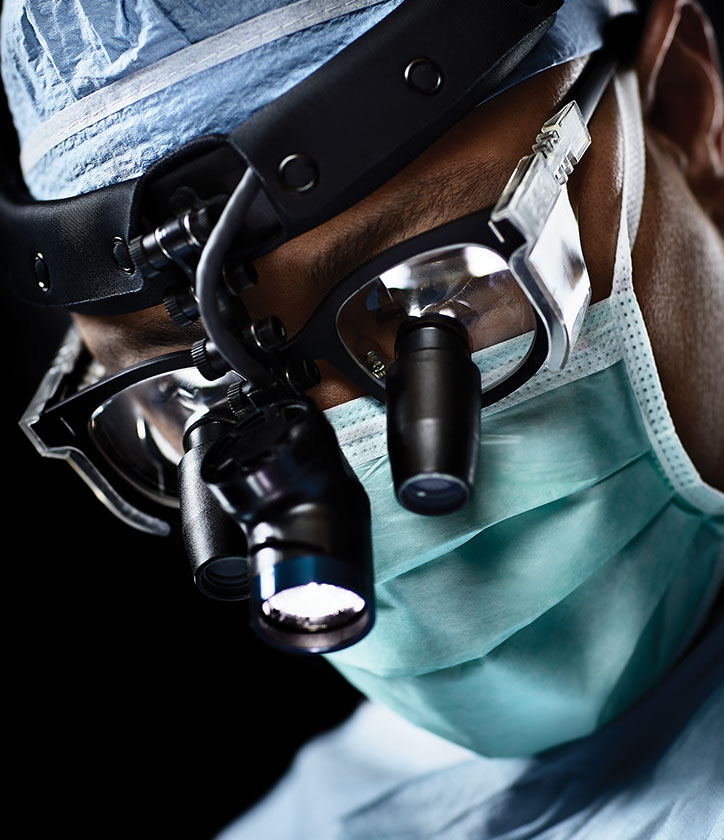 Ohio State's Comprehensive Transplant Center has cared for patients with diseases of the heart, lung, kidney, liver and pancreas since 1967. It's already a large program, ranked 9th by volume in the United States. But its 125 physicians, nurses and staff, who are dedicated to helping patients receive the gift of life, hope to see that volume increase even more.
"Our goal is to continue to grow as much as we can and to help as many patients as we can," says Kenneth Washburn, MD, executive director of the Ohio State Comprehensive Transplant Center and director of the Division of Transplantation Surgery.
One way to accomplish this is to increase the number of usable organs for transplantation. As a major academic medical center, Ohio State is committed to training the next generation of transplant surgeons and clinicians and has the resources to support translational research to improve transplant outcomes.
In the Comprehensive Transplant Center's Biorepository, life-altering biomedical discoveries are being pioneered using patient-approved biological samples as well as medical history information that can be studied to change the ways we prevent, diagnose and treat disease and perform transplantations in the future.
Saving more organs
Physician-scientists at the College of Medicine also are advancing organ perfusion, the ability to rehabilitate organs that were once considered unusable.
Ohio State was the first transplant center in Ohio to perform the ex-vivo lung perfusion clinical trial. In its Organ Assessment and Repair Center, donated lungs are placed in an incubator-like dome and attached to a circuit that removes excess water, ventilates and repairs the lung tissue.
Earlier this year, Ohio State launched the TransMedics clinical trial for ex-vivo liver perfusion, a multi-site trial using similar technology.
"The number of lives we're able to save through liver transplantation is limited by an inadequate pool of qualified donors," says Sylvester Black, MD, site principal investigator on the trial, assistant professor of surgery and an Ohio State transplant surgeon. "In addition to preserving livers for transplant, this promising technology can be used to assess and potentially improve the function of livers that are traditionally not transplantable, which may expand the donor pool."
Another new clinical trial can decrease wait times for people who need kidney transplants by making it possible for patients without hepatitis C to safely receive kidneys infected with the virus. Livers, too, have similarly been made available to patients after having been exposed to hepatitis C or other diseases. The practice would have been unthinkable only a decade ago, but groundbreaking new treatments for hepatitis C offer a cure rate of at least 97%.
So far, all of Ohio State's trial patients who have received kidneys with the hepatitis C virus have been cured of hepatitis C – most within one month, says Reem Daloul, MD, a transplant nephrologist in the College of Medicine's Division of Nephrology and the study's principal investigator.
"Here at Ohio State, our goal is to make this opportunity available to all interested transplant patients by the end of 2020," Dr. Daloul says. "The more organs available, the more lives we can save – with fewer people waiting on the lengthy state and national wait lists."
It's just a fraction of the ambitious endeavors at Ohio State to get organs to those who desperately need them.
"The bottom line is that we're here to help prevent people from dying," Dr. Washburn says. "And it's really exciting to see how teams at Ohio State have come together for a common mission to help save lives."