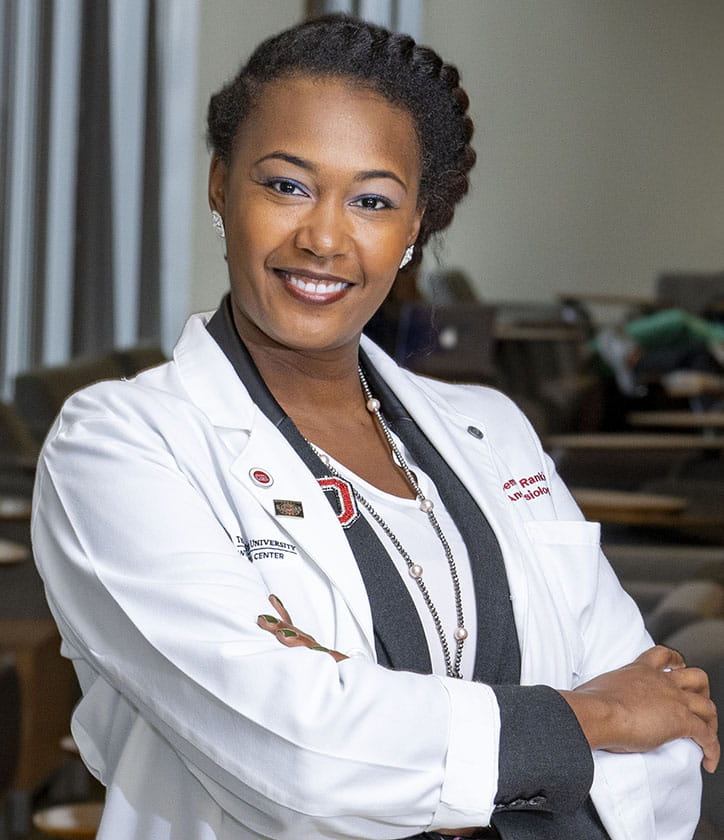 As associate dean for Admissions at The Ohio State University College of Medicine, Dr. Demicha Rankin, MD, provides strategic direction and leadership for all activities to the Office of Admissions. She is firmly rooted in the medical school's mission to recruit a highly qualified, diverse body of students to train a physician workforce capable of addressing health care disparities in their embarkment towards healthcare and research. She is also the Vice Chair for Diversity, Equity and Inclusion for the Department of Anesthesiology, and has been very involved with the medical center's antiracism and equity efforts.

"I believe that diversity is a driver of excellence. It is my goal to actively recruit trainees who will be physician leaders who are prepared for ongoing and future health care challenges. This also includes strategic and intentional efforts to recruit students who are ethnically and numerically underrepresented in medicine," says Dr. Rankin.

Dr. Rankin has highlighted these values in her other roles with The Ohio State University College of Medicine. Since joining the Ohio State faculty in 2010, she has demonstrated great reliability and enthusiasm for resident education, serving as associate director of the Anesthesiology Residency Program. Notably, she served as the first African American female residency program director for the Department of Anesthesiology. The diversity of this program had grown under her leadership and was at one point the third most diverse training program at Ohio State College of Medicine.

"I enjoy my ability to positively impact the physician workforce and afford someone the opportunity to realize their goals of becoming a physician. It is especially rewarding to watch the students' confidence and skills grow over time," says Dr. Rankin.

Dr. Rankin aims to broaden the meaning of academic success by proving a more rounded review process towards applicants.

"Holistic review is essential to the recruitment process because it provides a framework by which at-tributes that are required of a physician such as communication skills, leadership skills, critical reasoning, orientation for service and academic rigor are all evaluated. The philosophy of believing that good grades are a sole measure of one's potential to be successful as a physician is outdated."

Dr. Rankin has made significant contributions to medical education for medical students and residents as evidenced by her scholarly projects, academic productivity and her role as a content expert in the field of anesthesiology beyond the institution.

A true Buckeye, Dr. Rankin completed her medical degree, anesthesiology residency and neuroanesthesiology fellowship at The Ohio State University.