2022 HOMES Research Symposium: HOMES for HEALTH EQUITY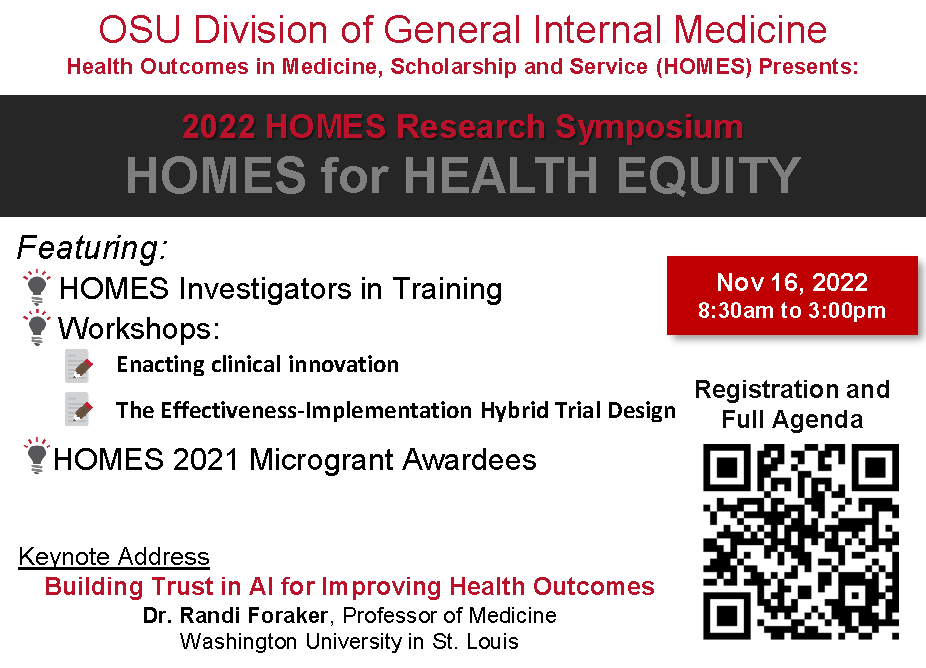 View/download symposium flyer (PDF)
The Center for Health Outcomes in Medicine Scholarship and Service (HOMES) centralizes a rich network of collaborators needed to conduct health outcomes research in internal medicine. Our research team is equipped to conduct a broad range of projects by applying a full spectrum of research techniques, methods and procedures. The center inspires clinical investigator-initiated research to flourish by nurturing productive collaborations within the College of Medicine and Ohio State University communities.
We give internal medicine clinicians and clinician-scientists the resources and professional connections to further health outcomes research, ultimately leading to improvements in the health and well-being of patient populations throughout the health care system. Our findings have yielded translational changes in practice and policy in health care quality, delivery, education and policy at local, national and global levels.
If you're interested in collaborating with HOMES or would like to discuss how HOMES can partner with you on your research, please submit this electronic form.
More about HOMES