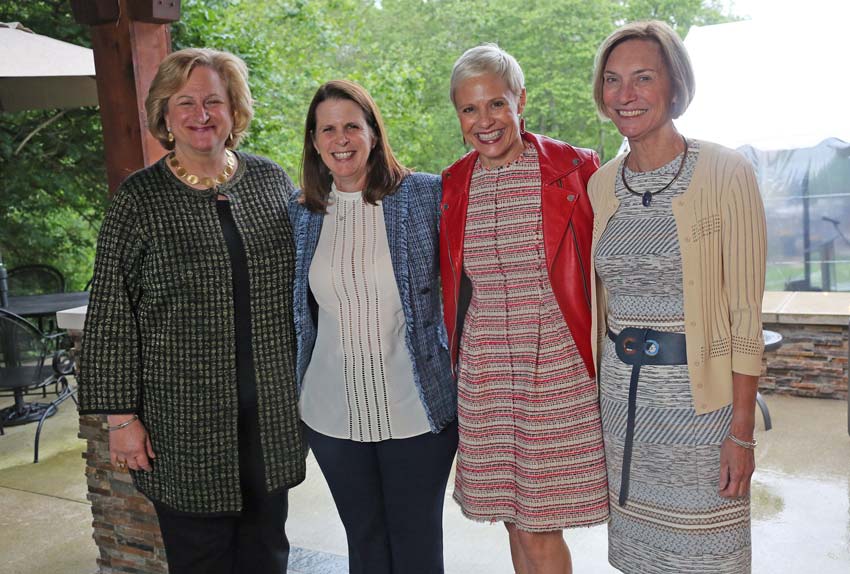 In 1987, Olga Jonasson, MD, FACS, renowned transplant surgeon and immunology researcher, was named chair of the Department of Surgery at The Ohio State University College of Medicine, becoming the first woman in the United States to head an academic surgery department at a co-educational school of medicine.
Now, Timothy Pawlik, MD, MPH, PhD, today's chair of the Department of Surgery, and Amalia Cochran, MD, FACS, FCCM, vice chair of Education and Professionalism, are leading an initiative to honor the excellence and tenacity of Dr. Jonasson by creating the Olga Jonasson, MD, Surgical Professorship on what would have been Dr. Jonasson's 85th birthday in August 2019. The new professorship was announced to colleagues and supporters at Dr. Pawlik's third Annual Summer Gathering on June 13.
The evening celebrated the legacy of Dr. Olga Jonasson. The buzz in the tent after the program was palpable. There were wonderful discussions throughout the evening regarding the guts and grace that Olga must have had to blaze a trail for women in surgery the way she did and when she did.
Dr. Amalia Cochran laid the context for our need to celebrate Olga by creating a professorship that allows us to recruit and retain someone who will embody her legacy. She shared with us statistics, including the fact that only 20% of surgeons today are women, and spoke about promotion equity issues and the lack of female leadership in the field. Her words brought an audible response from guests.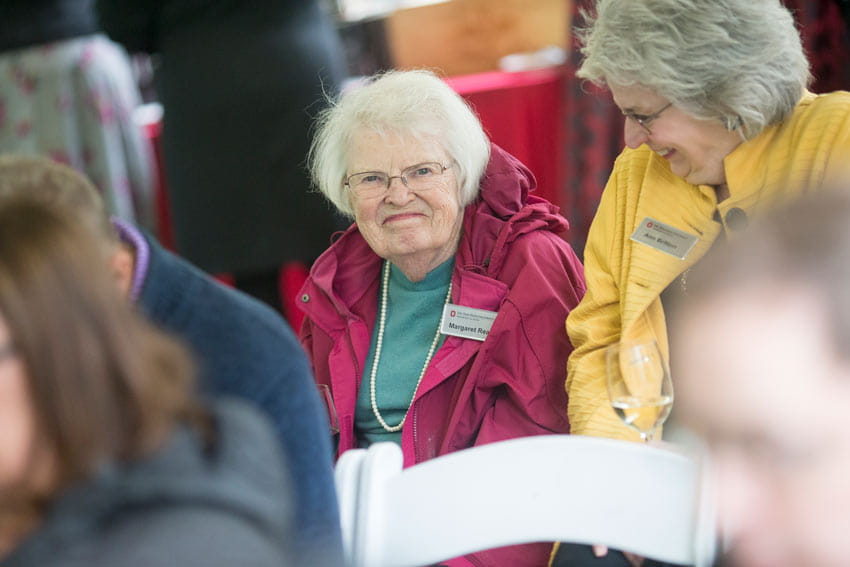 Dr. Gail Besner traced back her success in writing successful grant applications to Dr. Jonasson, who took her "OK" proposal and appointed a senior researcher to help her refine it into something great. That action and endorsement was instrumental for Dr. Besner and paved the way for her future successes. She now pays that forward with her own residents.
Dr. Margaret Real – a cardiologist who completed her residency with Olga in Illinois – spoke up at the end of the program as the lone voice who knew Olga well and best, stating, "Olga would have been proud of this event and this movement, but if she were here, she would have said that she and other women surgeons earned their positions and their accolades because they were excellent surgeons, not just because they were women."
The Olga Jonasson, MD, Surgical Professorship will be awarded to surgeons who are dedicated to encouraging and enabling female surgeons to realize their professional and research goals. It will forever establish the importance of this initiative for generations of leaders within The Ohio State University Wexner Medical Center and other academic medical centers around the globe.
Help open doors to women in surgery by supporting the Olga Jonasson, MD, Surgical Professorship