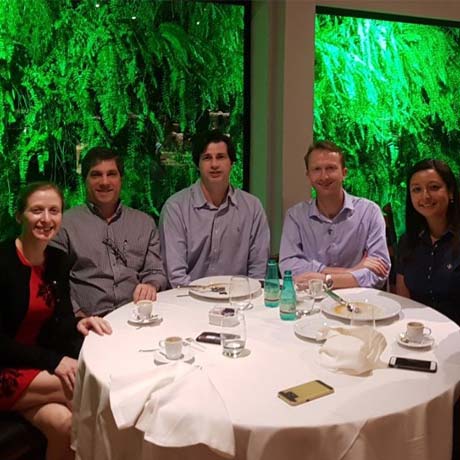 Mary Dillhoff, MD, assistant professor, Ohio State Division of Surgical Oncology, received the Americas Hepato-Pancreato-Biliary Association (AHPBA) travel award and used it to visit Dr. Paulo Herman and his team at the University of São Paulo in Brazil in January.
"I spent a week with him and his team, both in the operating room and clinics, to learn from them and how they take care of patients in Brazil," says Dr. Dillhoff. "Dr. Herman is a world-renowned minimally invasive liver surgeon, and spending this time with his team was very informative. We also used this to start some research collaborations and are working on an international collaborative."
Pictured: Mary Dillhoff, MD, on far left with her hosts in São Paulo.