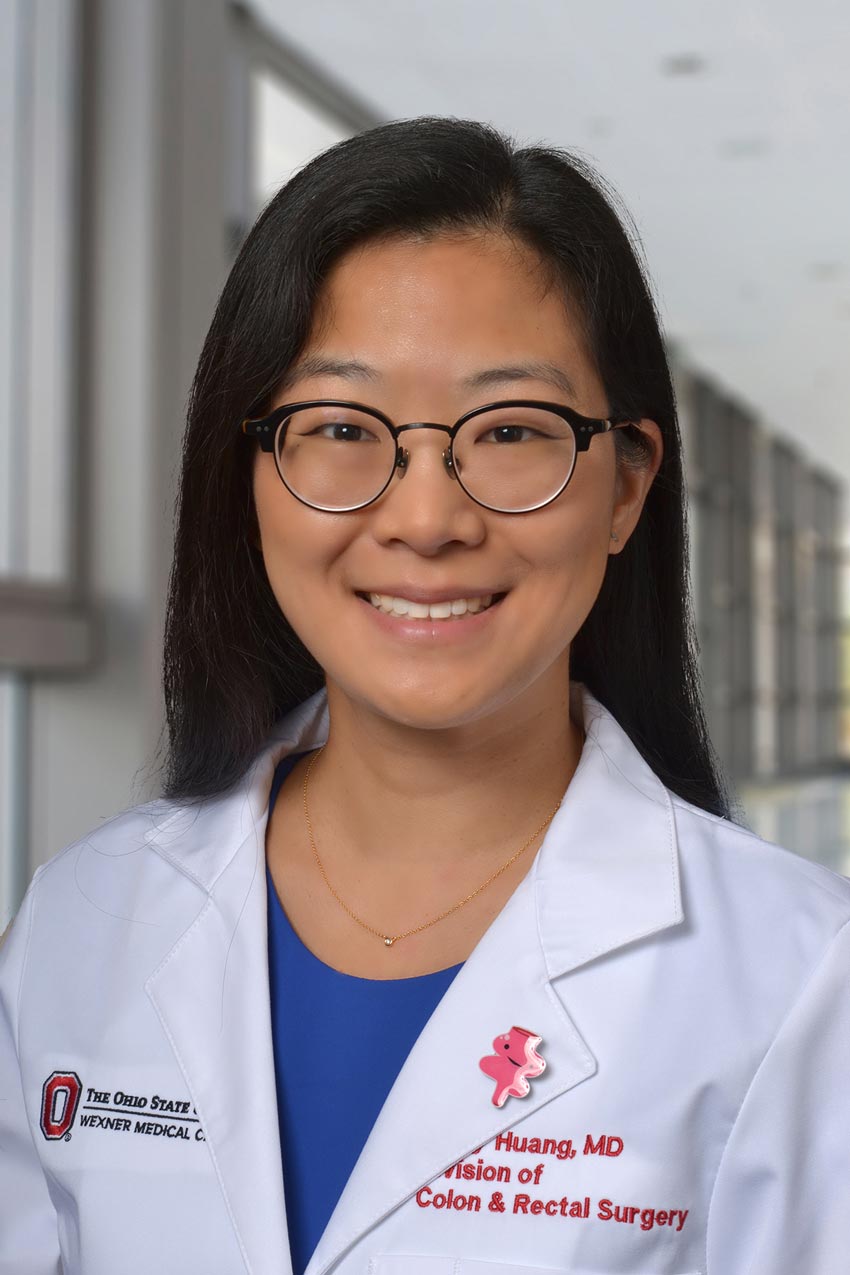 Emily Huang, MD, MAEd, is a colorectal surgeon and an assistant professor of surgery at The Ohio State University Wexner Medical Center, where she sees patients with conditions such as inflammatory bowel disease, ulcerative colitis and colorectal cancer.
Dr. Huang originally planned for a career in technology before deciding to pursue surgery.
"I realized that I wanted something more personal, where I could connect with people and make a difference on a day-to-day basis," she explains. "I was interested in science and technology, and I always enjoyed activities that involved my hands—I played a lot of instruments and was into art when I was growing up—so surgery seemed like a great way to combine those interests."
After completing her undergraduate degree in computer science at Princeton University, Dr. Huang received her master's in education from the University of California, Berkeley and her medical degree from the University of Medicine and Dentistry of New Jersey, Robert Wood Johnson Medical School. She completed a residency in general surgery at the University of California, San Francisco (UCSF) and a fellowship in colon and rectal surgery at the University of Chicago. At UCSF, she also served as a clinical instructor for general and acute care surgery and as a fellow in surgical education, which remains her primary research interest.
"My research looks at how we can best train the next generation of surgeons," Dr. Huang says. "I develop tools and strategies that help teachers and students communicate efficiently and leverage what we know about how people learn best."
When it comes to seeing patients, Dr. Huang always keeps in mind a simple rule: Do the right thing.
"Every clinical encounter is an opportunity to get to know a patient and understand their priorities," she explains. "Once I know what matters most to patients, it becomes easier to figure out the right course of action."
Dr. Huang feels very fortunate to do something she loves at a place she loves.
"Our department is such a great place for treating patients and conducting research. I feel very lucky to love what I do, and happy that I get to do it here."