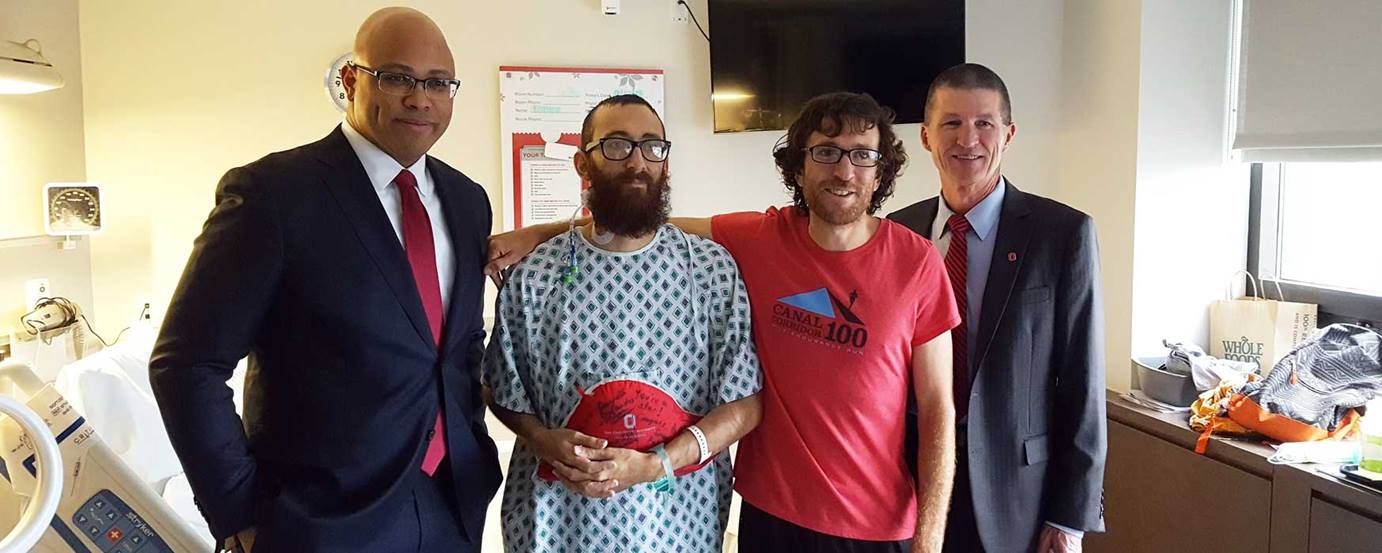 In a living liver donation, a portion of a healthy donor's liver is transplanted into the recipient, after the removal of the diseased liver. The donor and recipient surgeries are carried out simultaneously in different operating rooms so organ preservation and transportation time aren't factors. Because the liver has the ability to regenerate, the donor and recipient livers grow back to 85 to 90 percent of the original size and regain full function within six to eight weeks.

At The Ohio State University Wexner Medical Center, the goal is always to deliver breakthroughs to improve people's lives. The addition of living liver transplant services gives adults with end-stage liver disease a new option to improve their health and reduce their time on the transplant waitlist, which could truly be the difference between life and death.

This groundbreaking milestone would not be possible without the leadership of Ken Washburn, MD, executive director of the Comprehensive Transplant Center and director of the Division of Transplantation, and the entire team of outstanding clinician-scientists, nurses, surgical technicians, environmental services staff, support staff and all others who play such an important part in this lifesaving work.

We have been performing liver transplants here since 1984, and this new procedure signals a new era in transplantation at Ohio State Wexner Medical Center. Congratulations to all involved, and thank you for pushing the boundaries of discovery and clinical care.