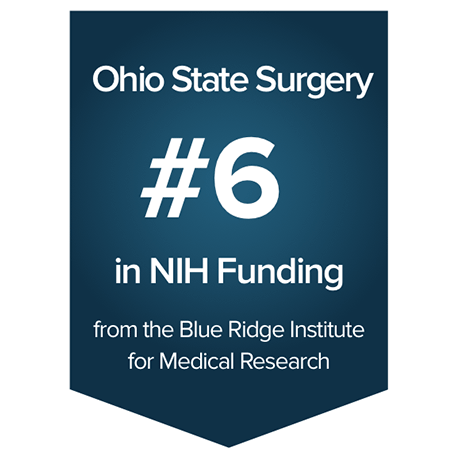 Our Department of Surgery is now ranked #6 nationally in NIH Funding, the highest rank ever obtained by the Ohio State DOS. Expansion of the Center for Surgical Health Assessment, Research and Policy (SHARP) and a number of breakthrough research projects by our MD and PhD surgeon-scientists have driven this achievement.
Our new record ranking is calculated by the Blue Ridge Institute for Medical Research and is due in part to many of our faculty pursuing their research through SHARP, which supports exploration of research that can further equitable and cost-effective surgical care.
Heena Santry, MD
, has been instrumental in SHARP's expansion.
Other noteworthy contributors to our improved rank in funding are: