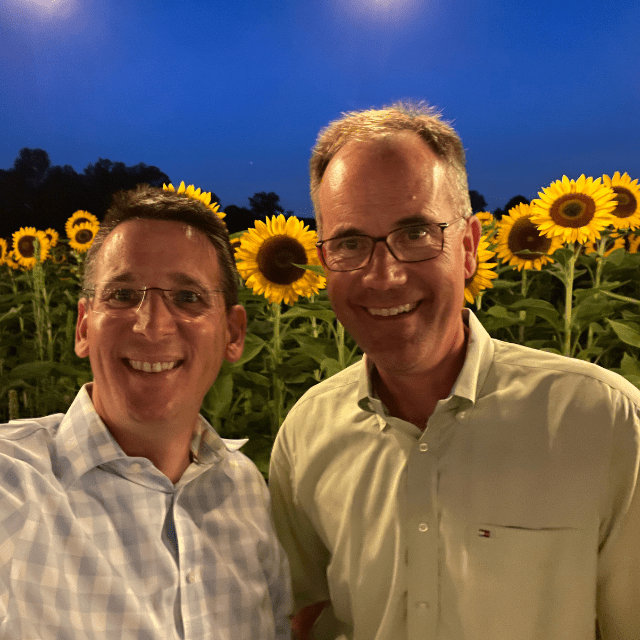 As is often the case, Bob Berry's diagnosis of pancreatic cancer came out of the blue.
He was in his prime with a successful floral and home décor business in Medina, Ohio, that he had built with his wife, Teri. Determined to find a place that could provide a cure, the couple scheduled an appointment with a prominent health care center nearby. But after evaluating his condition, the cancer team there delivered a grim prognosis, declaring his tumor unresectable.
Unwilling to accept this conclusion, Bob and Teri reached out to their personal contacts and did their own research, which led them to Timothy Pawlik, MD, PhD, MPH, at the OSUCCC – James, an internationally recognized expert in alimentary tract surgery, particularly for hepatic, pancreatic and biliary disease.
"We hit it off immediately," Dr. Pawlik says. "We talked honestly from the get-go, and I explained why the procedure would be difficult, but I also told them that I was convinced it could be done. Bob decided to trust me, and the surgery was a success."
In the three years since, this surgeon/patient duo have formed a lasting connection that's led to new development opportunities for the Ohio State Department of Surgery. On Aug. 12, 2023, Bob and Teri will be hosting their third fundraiser benefiting the department at their Medina-based Berry's Blooms, where they cultivate and sell flowers.
"Their generosity and interest in giving back was sparked by the relationship that Bob and I developed," Dr. Pawlik says. "Once Bob and Teri heard about the possibilities and potential initiatives at Ohio State that could impact the care of patients with pancreatic cancer, they were all in." Their very first fundraising dinner was in a field of sunflowers, with a live auction and a meal prepared by a gourmet chef.
"It was incredible, almost surreal," Dr. Pawlik says. "They cleared out an area in the middle of their 20-acre sunflower field, and we were surrounded by these giant blooms."
The following year, the fundraiser was held in a newly built greenhouse.
Funds generated by the Berrys and their efforts have led to the new Berry's Blooms Endowed Professorship in Pancreatic Cancer.
"It's one of my goals as chair to increase the number of endowed positions, because it's one of the best ways to recruit and retain the most talented surgeons and researchers," Dr. Pawlik says. "You can have all the latest technology and the best facilities, but breakthroughs and outstanding patient care always come down to the people on your team."
Reflecting on this newest endowment, Dr. Pawlik says, "All this started with one patient and his family putting their trust in our surgical team and The James. The care, compassion and trust that Bob and Teri experienced here at Ohio State evolved into a partnership, and their generosity has fueled this new gift that will have immense impact for years to come — helping both patients and faculty studying pancreatic cancer.
"I'm incredibly grateful that they continue to place their trust in me and our Department of Surgery."