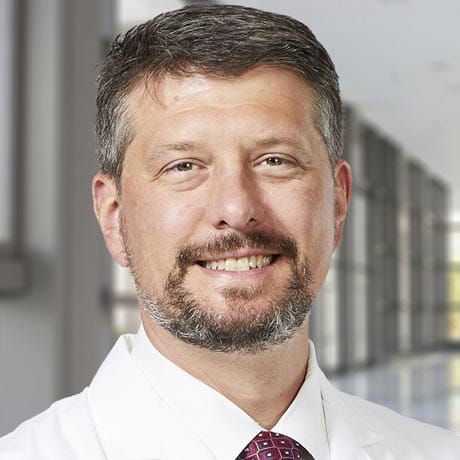 Bryan Whitson, MD, PhD, associate professor in the Division of Cardiac Surgery, has recently been awarded a five-year National Institutes of Health R01 and a three-year Department of Defense grant investigating lung regeneration and ischemia reperfusion (total budget approximately $7 million).
Dr. Whitson's research focuses on mitigation of the ischemia reperfusion injury associated with lung transplantation and the use of ex vivo organ perfusion (clinically and translationally) to assess, resuscitate and modify organs prior to transplantation.
Dr. Whitson is regarded as a master surgeon. He was recruited to begin Ohio State Wexner Medical Center's lung transplantation program and has grown the program from its inception in 2013 to 50 transplants in FY18. Though adept at all facets of cardiac surgery, he has focused his career on end-stage cardiopulmonary failure. Dr. Whitson has developed a clinical organ perfusion center, which dovetails with his research interests. He has developed our novel out-of- hospital VT/VF cardiac arrest program and matured the ECMO program with numerous quality initiatives.