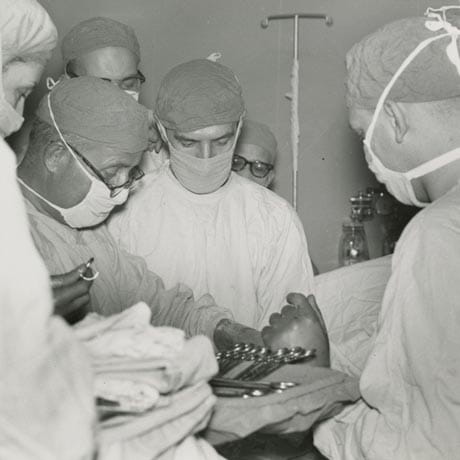 This year's alumni meeting lectures feature a diverse group of speakers, with Ohio State's Anthony Schlegel joining us for dinner. We'll cap off the weekend watching the Buckeyes take on Indiana in football, including a pregame tailgate.
Register for the events of your choice by calling 800-678-6011 by September 21.
Schedule of Events
Friday, Oct. 5
Department of Surgery Seminar, 12:30 p.m.
Meiling Hall 112

Hear firsthand about new discoveries and innovations in the Department of Surgery. Lunch and parking included.

Optional Wexner Medical Center Campus Tour, 5 p.m.
No reservations required.

Dinner, 7 p.m.
Marriott/Residence Inn University Area
With special guest Anthony Schlegel.

Saturday, Oct. 6
College of Medicine Tailgate
Meiling Hall
Cost to attend is $30 per person.

Ohio State vs. Indiana Football*
Ohio Stadium
Cost to attend is $98 per ticket.

*Please note: You must register for one of Friday's events to be eligible to purchase football tickets. Limit of two football tickets.