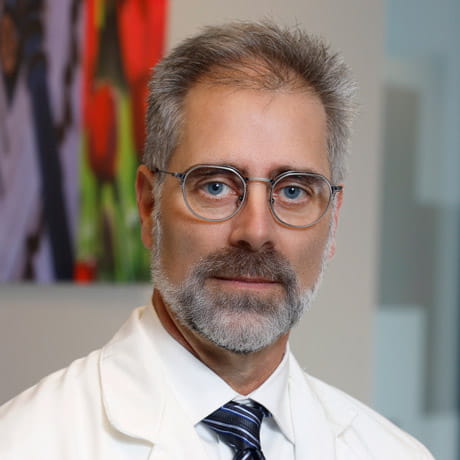 Medical Director, The Ohio State Health ACO, LLC

Clinical Office
Outpatient Care Gahanna
920 N. Hamilton Road
Suite 300
Gahanna, Ohio 43230
Phone: 614-293-2614
Fax: 614-293-7001

Academic Office
Northwood-High Building
2231 N. High Street
Suite 273
Columbus, Ohio 43201
Fax: 614-293-2715
I seek to provide comprehensive primary care to my patients and to create an environment for the ongoing continuous improvement on provision of care to the patients across our community. To achieve these goals, I have engaged in population health efforts as the medical director for the Ohio State University Wexner Medical Center accountable care organization (Ohio State Health ACO, Inc.), chief clinical officer of PrimaryOne Health FQHC (a Federally Qualified Health Center) and as vice chair of community health.These roles have allowed me to form interdisciplinary teams of care providers, engage in ongoing patient oriented translational research projects and provide leadership towards fulfilling the mission of these institutions.
I have been a practicing family physician since 2003. I graduated from Ohio University Heritage College of Osteopathic Medicine in Athens, Ohio, and completed my residency in family medicine at Firelands Hospital in Sandusky, Ohio, where I served as chief resident. I also completed a fellowship in health policy training through the New York Institute of Technology in Long Island, New York. I'm an associate professor of clinical family medicine at The Ohio State University.
Research Interests
Health policy
Community health
Population health management
Quality improvement
Active Funding
Co I HRSA (T0BHP30007-01-00)
Expanding and enhancing, and enriching the primary care workforce through clinical transformation
The goal is to support the education and implementation of value based transformation. $2,491,068 07/01/2016/06/30/2021
The goal of this study is to identify the role that urinary antimicrobial peptides play in diagnosing UTI in older adults. $2,805,735 7/01/2016-03/30/2021
Education and Training
DO: Ohio University Heritage College of Osteopathic Medicine, Athens Ohio
Residency: Fireland's Community Hospital, Sandusky Ohio
Fellowship: Health policy, New York Institute of Technology, Long Island, NY
Professional Memberships