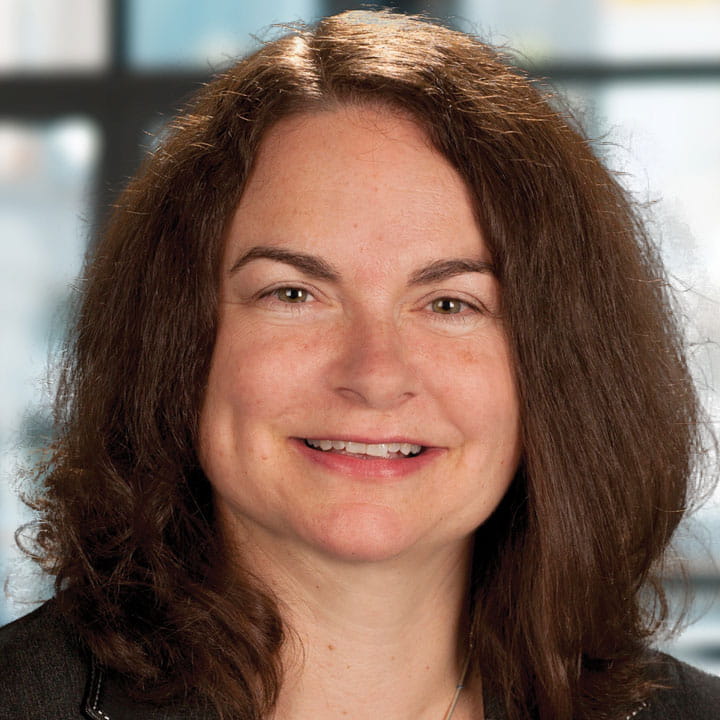 Medical Student Education Director
LSI Director of Integration, Understanding Patients within Populations
LSI Co-Director of Primary Care Track
LSI Portfolio Coach
Clinical Office
OSU Family Medicine at Outpatient Care East
534 Taylor Avenue
2nd Floor
Columbus, Ohio 43203
Phone: 614-688-6490
Fax: 614-688-6491
Allison.Macerollo@osumc.edu

I have been working in family medicine since 1998 and continue to find joy in my patients. I strive to work as an advocate for each patient. I want to help lead patients to better health by focusing on all aspects of their well being. I have been at The Ohio State University Wexner Medical Center since 2003. I've maintained my goals of teaching medical students the art of medicine through effective communication skills and good decision making. What I enjoy the most about The Ohio State University Wexner Medical Center is working with dedicated colleagues.
Current Research Projects
Expanding, Enhancing and Enriching the Primary Care Workforce through Clinical Transformation Education
Dr. Mary Jo Welker is the principal investigator of this five-year primary care training and enhancement grant (2016 – 2021) funded for $2,574,066 by the U.S. Department of Health and Human Services through the Bureau of Health Workforce of the Health Resources and Services Administration (HRSA).

The purpose of this collaborative project is to further enhance the leadership roles of the Department of Family and Community Medicine (lead applicant training program) and the College of Nursing (partnering collaborative training program) through continued development and implementation of innovative education and training initiatives designed to assure an enlarged primary care provider workforce well-prepared to practice in and lead transforming health care delivery systems.
Active Funding
Developing a Conversational Virtual Standardized Patient to Enable Students to Practice History-Taking Skills

Authors: Kellen Maicher, Douglas Danforth, Alan Price, Laura Zimmerman, Bruce Wilcox, Beth Liston, Holly Cronau, Laurie Belknap, Cynthia Ledford, David Way, Doug Post, Allison Macerollo, Milisa Rizer

Simul Healthc 2017 Apr;12(2):124-131
From the Department of Obstetrics and Gynecology in the College of Medicine (D.D., L.Z.), Advanced Computing Center for the Arts and Design in the College of Arts and Sciences (A.P.), The Ohio State University; Hospital Medicine (B.L.), Family Medicine (H.C., L.B., D.P., A.M., M.R.), General Internal Medicine (C.L.), Emergency Medicine (D.W.), The Ohio State University Wexner Medical Center, Columbus (K.M.); and Brillig Understanding, Inc (B.W.), San Luis Obispo, CA.
Diabetes Mellitus: Diagnosis and Screening

Authors: Parita Patel, Allison Macerollo

Am Fam Physician 2010 Apr;81(7):863-70
The Ohio State University, Columbus, OH, USA
Roadmap for Creating an Accelerated Three-Year Medical Education Program

Authors: Shou Ling Leong, Joan Cangiarella, Tonya Fancher, Lisa Dodson, Colleen Grochowski, Vicky Harnik, Carol Hustedde, Betsy Jones, Christina Kelly, Allison Macerollo, Annette C Reboli, Melvin Rosenfeld, Kristen Rundell, Tina Thompson, Robert Whyte, Martin Pusic

Med Education Online 2017;22(1):1396172
Education and Training
BA
: Zoology, Miami University, 1991
MD
: The Ohio State University College of Medicine, 1995
Residency
: Fairfax Family Medicine, 1998
Editorial Activities
Med U Case Reviewer - FmCases
Awards and Honors
Faculty teaching award
Distinguished educator award
Alumni award for distinguished teaching
Professional Memberships