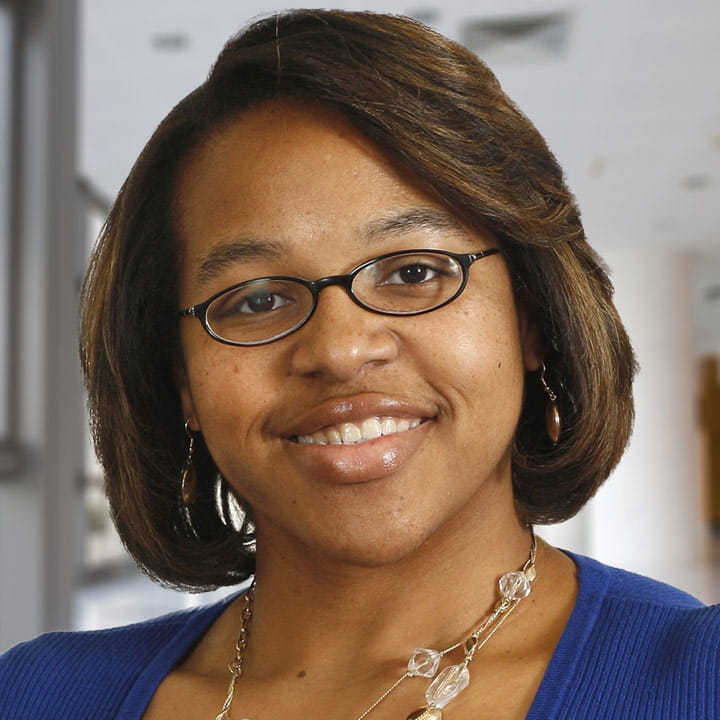 LSI Portfolio Coach
LSI Longitudinal Group Facilitator (sub)
Clinical Office
OSU Family Medicine at Outpatient Care East
534 Taylor Avenue
2nd Floor
Columbus, Ohio 43203
Phone: 614-688-6490
Fax: 614-688-6491
I started at OSU January 2010 and practice at Outpatient Care East Family Medicine. As a physician at The Ohio State University, I have the opportunity to provide quality care for my patients as well as help impact future care providers. I find that it is important to establish positive patient-physician relationships, because they are the foundation for ensuring optimal health. I believe that it is my responsibility as a physician to educate, encourage and empower patients to become and remain healthy.
When away from the office, I enjoy spending time with my family and working with the community as an active member of my church and my sorority, Sigma Gamma Rho Sorority, Inc.
I have been quoted in Essence, Cosmopolitan, Capital Style, JetMag.com, rd.com (Reader's Digest) and WebMD.com. In the past I was able to work with the "Tom Joyner Morning Show" with Get Well Wednesdays and annually worked the national hotline for Take a Loved One to the Doctor Day. I have been featured as a guest expert on "Good Day Columbus" on the local Fox 28 multiple times and volunteered at multiple local health fairs.
Clinical Interests
Adolescent care
Pediatrics
Lactation consulting
Women's health
Education and Training
MD: University of Cincinnati, 2004
Residency: Bethesda Hospitals, Inc., 2005-2007
Awards and Honors
Teacher of the Year Award for Family Medicine Residency, Urban Track, 2013
Highlighted on Disney's Doc McStuffins Show, 2014/2015
Who's Who in Black Columbus
Professional Memberships
Artemis Medical Society, Founding member, Parliamentarian
American Academy of Family Practice
Ohio Academy of Family Physicians