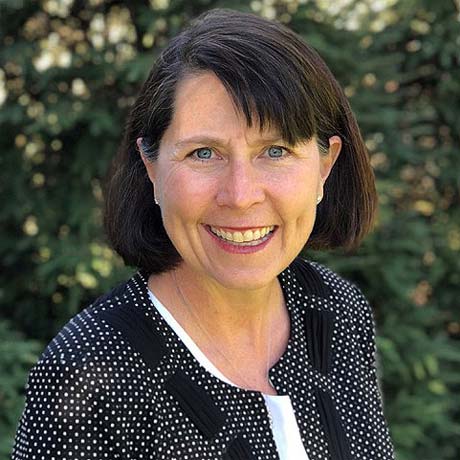 Associate Dean for Health Sciences Research
Executive Director, Center for the Advancement of Team Science, Analytics, and Systems Thinking in Health Services and Implementation Science Research (CATALYST)
Professor of Health Services Management and Policy
Professor, College of Public Health (courtesy appointment)
Professor of Pediatrics (courtesy appointment)

Institute for Behavioral Medicine Research
460 Medical Center Drive
Suite 530
Columbus, Ohio, 43210
614-293-3716
Ann.McAlearney@osumc.edu

Dr. Ann McAlearney is a professor in the Department of Family and Community Medicine in The Ohio State University College of Medicine. She also holds appointments as professor of health services management and policy in the College of Public Health and professor of pediatrics in the College of Medicine at The Ohio State University. She has over 30 years of health services research experience and has been actively involved in both performing research and disseminating research results to academic and practitioner audiences.
Research, Education and Clinical Interests
Dr. McAlearney enjoys collaborative research projects and engaging clinicians in health service research as well as mentoring junior faculty in their research endeavors. She has authored over 200 peer-reviewed publications, 10 books/edited books and 80 book chapters. Her ongoing research focuses on information technology innovations in health care, population health management, quality improvement and organizational development, and she is an expert in both qualitative and mixed methods analyses. Dr. McAlearney received her bachelor's and master's degrees from Stanford University and her doctorate from Harvard University's T. H. Chan School of Public Health.
Current Research Projects
Dr. McAlearney's current research projects involve the implementation and use of an inpatient portal, enhancing patient understanding and use of an outpatient portal, studying management practices to reduce and prevent healthcare-associated infections and advancing patient safety and quality improvement. She is also actively engaged in management and organizational research in healthcare, including the areas of leadership development, organizational learning and systems improvement.
Education and Training
ScD: Health policy and management, Harvard University, Harvard T.H. Chan School of Public Health
MS: Biological sciences, Stanford University
BAS: English and biological sciences, Stanford University
Professional Memberships
Center for Population Health and Health Disparities, The Ohio State University
Comprehensive Cancer Center, The Ohio State University
Center for Health Outcomes, Policy and Evaluation Studies (HOPES)
Health Services Research Interest Group, The Ohio State University
Active Funding

Awards/Honors

Editorial Activities

National Positions

Select Publications