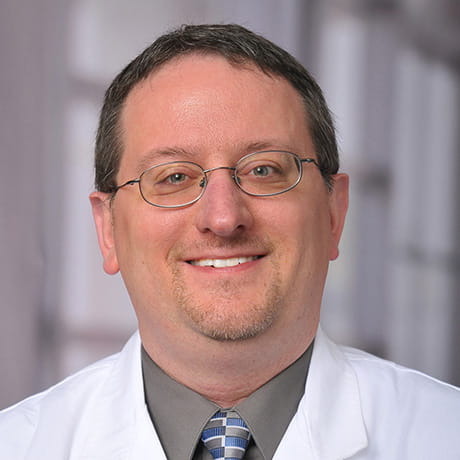 Clinical Office
Outpatient Care Lewis Center
6515 Pullman Drive
Lewis Center, Ohio 43035
Phone: 614-688-7150
Fax: 614-688-7155

Dr. Banas is an Assistant Professor of Clinical Family Medicine at The Ohio State University College of Medicine and The Ohio State Wexner Medical Center. He is board certified in Family Medicine, and has a certificate of added qualifications in Adolescent Medicine. He received his medical degree from the Ohio State University, completed a residency in family medicine at the Cleveland Clinic/Fairview Hospital Family Medicine Residency Program, and a fellowship in Adolescent Medicine at the MetroHealth Medical Center. He received extra training in the medical management of patients with eating disorders at the Cleveland Clinic, The Cleveland Center for Eating Disorders, and Western Psychiatric Institute and Clinic. Dr. Banas has served in community practice as residency faculty and as medical school faculty.
Research, Education and Clinical Interests
My research interests include the education of physicians about the diagnosis of eating disorders and the diagnosis of sexually transmitted infections. My education interests include medical student and resident education, adolescent medicine, eating disorders, mental health, personality types, billing and coding, practice management, and faculty development. My clinical interests include adolescent medicine, contraception, depression, anxiety, eating disorders, men's health, primary care, diabetes, hypertension, and LGBTQ care.
Education and Training
MD: The Ohio State University College of Medicine, 2003
Residency: family Medicine, Cleveland Clinic/Fairview Hospital, 2007
Fellowship: Adolescent Medicine, MetroHealth Medical Center, 2009
Editorial Activities
Peer reviewer for Clinical Pediatrics, 2013-2014
Awards and Honors
Fellow of the American Association of Family Practice, 2012
American Medical Association Physician Recognition Award, 2011
National Positions
Society of teachers of Family Medicine Adolescent Health Interest Group, Co-Chair, 2012-2015
Professional Memberships
The American Medical Association
The American Academy of Family Physicians
The Ohio State Medical Association
The Pennsylvania Medical Society
The Michigan State Medical Society
The Allegheny County Medical Society
The Society of Adolescent Health and Medicine
The Society of Teachers of Family Medicine
The Family Medicine Education Consortium
The Academy of Eating Disorders
Ohio Academy of Family Physicians
Columbus Medical Association
Select Publications
Banas D. Eating disorder diagnosis and management in primary care. The Ohio Family Physician. 2015;67(4):27-29.
Banas D, Redfern R, Wanjiku S, Lazebnik R, Rome E. Eating disorder training and attitudes among primary care residents. Clin Pediatr. 2013 Apr 52(4):351-357.
Gillespie L, Hicks CW, Santana M, Worley SE, Banas DA, Rome ES. The acceptability of human papillomavirus vaccine among parents and guardians of newborn to 10-year old children. J Pediatr Adolesc Gynecol. Aug 2010.
Banas DA, Cromer BA, Santana M, Worley SE, Bena JF, McIntyre SL, Rome ES. Comparison of clinical evaluation of genitourinary symptoms in female adolescents among primary care and emergency department physicians. J Pediatr Adolesc Gynecol. 2010 Apr 23(2):71-76.

Banas D, Lazebnik R. Teenage boy with a 60 pound weight loss. Clin Pediatr. 2010 Mar 49(2):190-194.