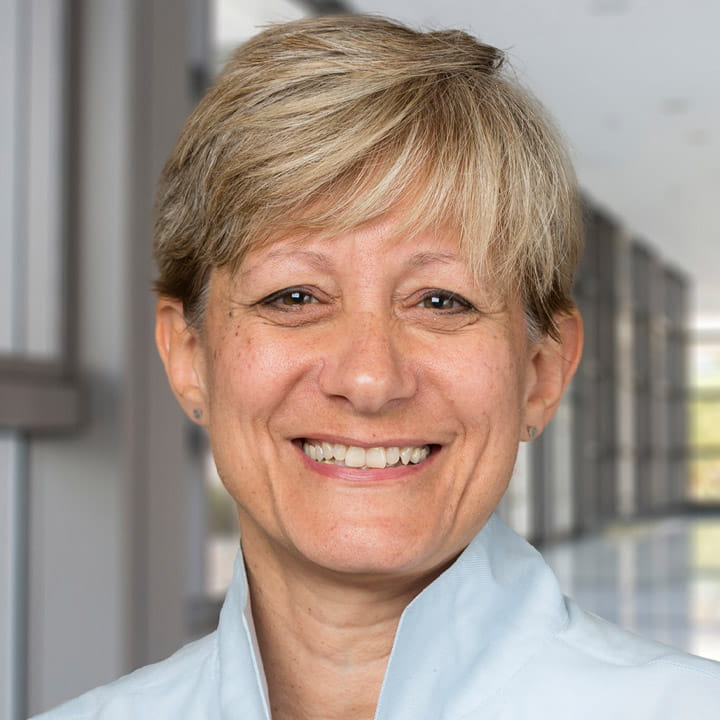 Northwood-High Building
2231 N. High Street
Suite 255
Columbus, Ohio 43201
Phone: 614-293-8007
Fax: 614-293-2715
I have been working and learning for over 37 years as a researcher, teacher and clinician. I began in pre-clinical testing of anti-neoplastic drugs for the government at Battelle Memorial Institute. After getting my MS and PhD in nutrition, metabolism and exercise, I developed and used a wide array of assessment procedures in those domains for the OSU Center for Clinical and Translational Science (CCTS) and managed the Bionutrition Core. I advised researchers in their study design and use of these methods for over 16 years. I have been a dietitian for 21 years and involved in translating health and research information to the every-day patient through research studies, consults and volunteer work at free clinics for the underserved. I currently serve on several non- or not-for-profit boards/committees in the Columbus community.
In 2013, I took on and continued to teach graduate, undergraduate and medical students about nutrition assessment and diet. I also teach undergrads in health sciences about integrative medicine (i.e. the use and role of integrative/complementary therapies in society). In my role as associate director of education for the OSU Center of Integrative Medicine, I am helping the team of integrative clinicians to develop and implement the educational curricula for training healthcare professionals in many facets of integrative health. We are working with OSUWMC to integrate these therapies into the acute care setting.
While my overall personal mission is to impact the health of my community, especially the underserved, which I have been doing through leadership for five student organizations vested in this work. I am also developing the novel area of 'narrative practice' in medicine and health with competence in nutrition with students and dietetic interns. I truly believe that a person's story is vital for both the clinician and patient in the path to achieve optimal health and healing. Through these collective interests and connections, I am hopeful to make contributions to grants and programs which ultimately impact members and the health of my community.