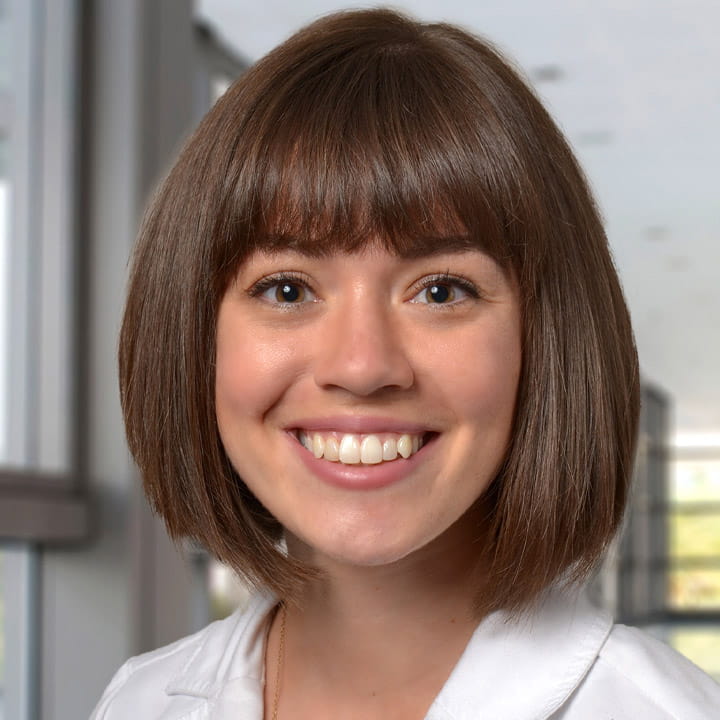 Education
MS: Certified Nurse Practitioner, Adult-Gerontology, The Ohio State University
BS: Nursing, The Ohio State University
Experience and Interests
I am a nurse practitioner managing Ohio State patients in the post-acute and long-term care setting. This role gives the unique opportunity to assist with the transition from hospital to nursing facility and nursing facility to home. I work with interdisciplinary teams to prevent unnecessary rehospitalization by providing safe, evidence-based, and cost-effective care to our patients.

I graduated from The Ohio State University's College of Nursing as Adult-Gerontological Primary Care Nurse Practitioner in 2017. My passion for the care of older adults was recognized at that time, and I received the Ohio State College of Nursing AGPCNP Specialty Award. I was fortunate to discover this passion for the elderly and nursing very early in life while caring for my grandmother. It was through this experience, my specialized education and my five years working as a bedside nurse that I developed an understanding of the unique needs of aging adults and their families. I am committed to pursuing a career that focuses on collaborating with my patients to help them achieve their highest level of wellness.

Not only have I have received specialized training in the care of older adults, but I am committed to meeting their unique needs. Often my patients have complex social and medical needs that require longer visits, comprehensive medication reconciliation and individualized education. I understand the importance of taking the time to understand my client's specific needs, socioeconomic challenges and goals of care. This approach allows me to identify barriers and create meaningful change. It thrills me to solve the "puzzle" of diagnosing an acute illness or work with my patient and team to create an attainable, individualized treatment plan.

In my free time, I enjoy being outdoors, traveling, gardening and physical activity. I enjoy trying new restaurants and experiencing all that Columbus has to offer. Ask me about my chocolate lab, Hudson.
Practice Location
Ohio Living Westminster-Thurber and Whetstone Rehabilitation Center, Skilled Nursing & Assisted Living