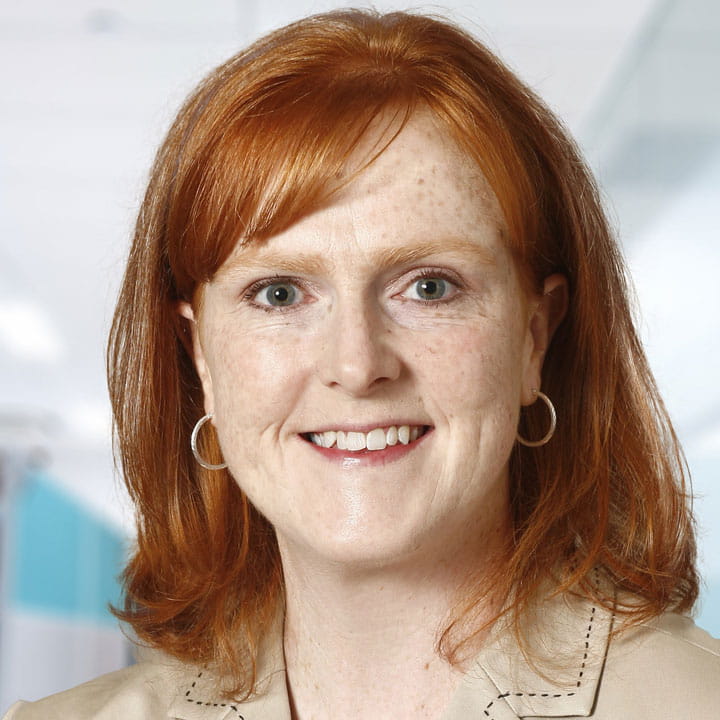 Director, Sports Medicine Fellowship
Clinical Office
The Jameson Crane Sports Medicine Institute
2835 Fred Taylor Drive
Suite 2000
Columbus, Ohio 43202
Phone: 614-293-3600
Fax: 614-293-2910
I completed my undergraduate degree in chemical engineering at The Ohio State University and then started graduate work in biomedical engineering. I liked working with people and the medical field so much, I decided to switch career paths and go into medicine. The following year I attended Medical College of Ohio for medical school. I did my residency at Flower Hospital in Sylvania, Ohio in family medicine and followed that with sports medicine fellowship at Henry Ford Hospital in Detroit, Michigan. When I was done with my fellowship I was lukcy to be able to return to The Ohio State university to start my career in Sports Medicine.
I have been with Ohio State since the beginning of my career and love the University and people associated with it. While here I have had the privilege of working with all types of athletes from the weekend warriors to the Division 1 varsity athletes at the University.
Current Research Projects
We are currently looking at how musculoskeletal ultrasound an augment the teaching of our medical students, residents and fellows.
Education and Training
MD: Medical College of Ohio (now University of Toledo Medical School)
Postgraduate Education/Training: Masters work in Biomedical Engineering at The Ohio State University, Columbus, Ohio
Residency: Flower Hospital, Sylvania, Ohio
Fellowship: Henry Ford Hospital, Detroit, Michigan
Select Publications
Walrod BJ, Schroeder A, Conroy DJ, Boucher L, Brockbrader M, Way DP, McCamey KL, Hartz CA, Jonesco MA. Does ultrasound-enhanced instruction of musculoskeletal anatomy improve physical examination skills of first-year medical students? Journal of Ultrasound in Medicine. 2017.
Krey D, Borchers J, McCamey KL. Tendon needling for treatment of tendinopathy: A systematic review. Physician and Sportsmedicine. Vol. 43, no. 1: 80-86. (2015)
Flanigan DC, McCamey KL,. Acute Traumatic Sternal Fracture in a Female College Hockey Player Reply. Orthopedics. Vol. 34, no. 6: 416-416. 2011.
Culp B, Hurbanek JG, Novak J, McCamey KL, Flanigan DC. Acute Traumatic Sternum Fracture in a Female College Hockey Player. Orthopedics. Vol. 33, no. 9: 683-685. 2010.
Distel LM, Borchers JR, McCamey KL. Recurrent Knee Pain in a 25 y/o Male. Medicine & Science in Sports & Exercise. Vol. 42, no. 5: 202-203. 2010.
Hunt, TN, McCamey KL, Beisner A. The Relationship Between ADHD and Concussion History on Neuropsychological Test Scores in Collegiate Athletes. Medicine & Science in Sports & Exercise. Vol. 42, no. 5: 114-114. 2010.
McCamey KL, Evans P. Low Back Pain in Primary Care. Primary Care: Clinics in Office Practice. Vol. 34, no. 1: 71-82. 2007.
McCamey KL, Karageanes S, Poddell K. Parental Knowledge of Concussion in Sports. Clinical Journal of Sports Medicine. (2005).
Beisner A, McCamey KL.Testicular Cancer in the Intercollegiate Athlete: A Case Study. National Athletic Trainers' Association. (2011).
Books
Walrod BK, McCamey KL, Albrechta S, Davis C, Estes K, Hartz C, Jonesco M. Musculoskeletal examination of the extremities: An interactive guide. 2016.

Hartz C, McCamey KL. Quadriceps strains and proximal injuries. In: Quadriceps and Hamstring Injuries in Athletes. 2014.

Parson JP, McCamey KL, Mastronarde JG. Exercise-induced bronchospasm. In: Orthopedic Sports Medicine. 2010.

McCamey KL, Evans P. Low back pain. In: Primary Care: Clinics in Office Practice. 2007;34:71-82.


McCamey KL, Olson D, Karageanes S. Head and neck exam. In: Principles of Manual Sports Medicine. 2004.
Professional Memberships