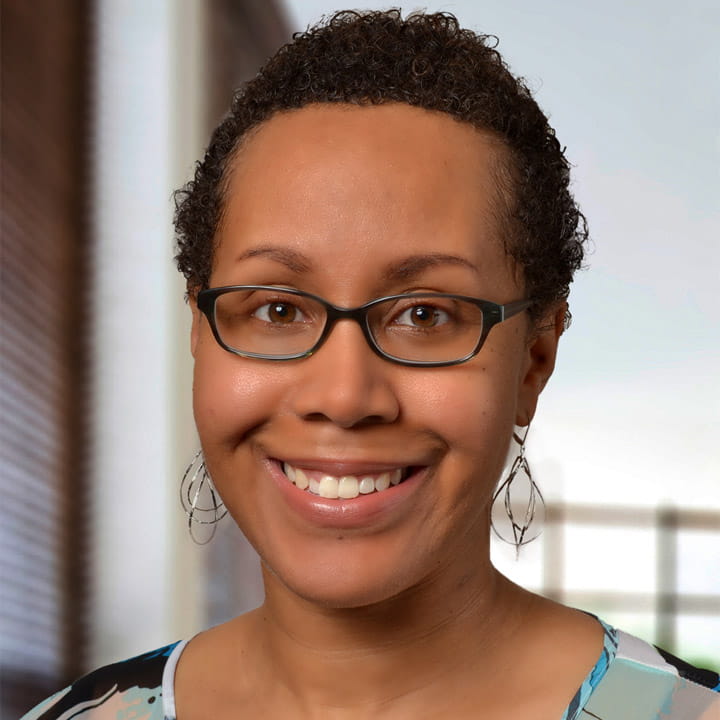 Clinical Office
OSU Family Medicine at Thomas Rardin
2231 N. High Street
Suite 222
Columbus, Ohio 43201
Phone: 614-293-2700
Fax: 614-293-2720
Maria.WilliamsAlexander@osumc.edu
I am originally from Cleveland, Ohio. I received my bachelor's degree (Psychology) at Wright State University in Dayton, Ohio. I completed my doctoral training in Clinical Psychology at Wright State University School of Professional Psychology. I was clinically trained as a generalist practitioner. My therapy approach is integrative, drawing from person-centered, cognitive, behavioral, and interpersonal therapies, while considering salient cultural factors.
Research and Clinical Interests
My research interests have included studying the relationship between emotional intelligence and visceral self-perception, and exploring emotional communication in black families. My clinical interests include anxiety disorders, mood disorders, adjustment disorders, multicultural factors, and ADHD/LD/ASD assessment.
Education and Training
BS: Wright State University
PsyD: Wright State University School of Professional Psychology
Postgraduate: Purdue University Counseling and Psychological Services, The Ohio State University Counseling and Consultation Service
Select Publications
Schneider TR, Lyons JB, Williams M. Emotional intelligence and autonomic self-perception: Emotional abilities are related to visceral acuity. Personality and Individual Differences. 2005;39(5):853-861.
Professional Memberships
American Psychological Association