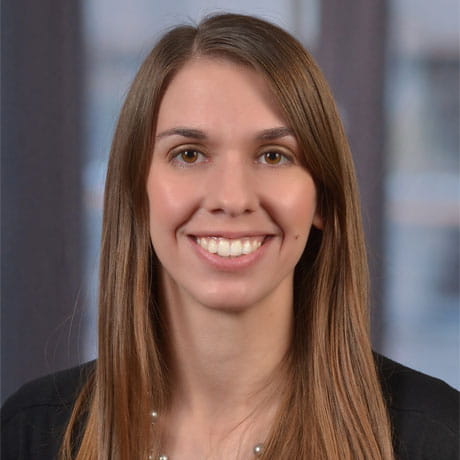 Clinical Office
Outpatient Care Upper Arlington
1800 Zollinger Road
5th Floor
Columbus, Ohio 43221
Phone: 614-293-7417
Fax: 614-293-5167
Clinical Office and Academic Office
OSU Sports Medicine & Rehabilitation at Stoneridge
3900 Stoneridge
Suite C
Dublin, Ohio 43017
Phone: 614-366-9324
Fax: 614-366-9339
I am a primary care sports medicine doctor, which means I specialize in treating non-surgical musculoskeletal issues for patients of all ages. This can include acute sports injuries, overuse sports injuries and chronic musculoskeletal conditions. My goal when providing care is to work with patients to create personalized treatment plans that incorporate their individual goals and medical needs. Additionally, I enjoy working with my patients to keep them as active, healthy and happy as possible throughout their lifetime.
Within family medicine, preventative care is an important area for me. I want to make sure my patients understand healthy behaviors and screenings that can prevent future illness. Medical issues are often avoidable so I work with my patients to manage chronic care issues.
Research, Education and Clinical Interests
My clinical interests include a focus on preventative care and dealing with chronic medical conditions. In my sports population, my goal is to create a plan with my patients to keep them as active and healthy as possible.
Select Publications
Poster presentations at the 2017 AMSSM conference - "Blunt Trauma to Flank during Collegiate Soccer Game" and "History of Concussion Associated with History of Musculoskeletal Injury in NCAA Division 1 Athletes".
Education and Training
MD: University of Wisconsin School of Medicine and Public Health 2010-2013
Residency: The Ohio State University Family Medicine Program 2014-2016
Fellowship: The Ohio State University Primary Care Sports Medicine Fellowship 2017
Awards and Honors
Family Medicine Assistant Chief Resident, 2015 - 2016
Professional Memberships
American Medical Society for Sports Medicine

American Academy of Family Physicians

American Medical Association