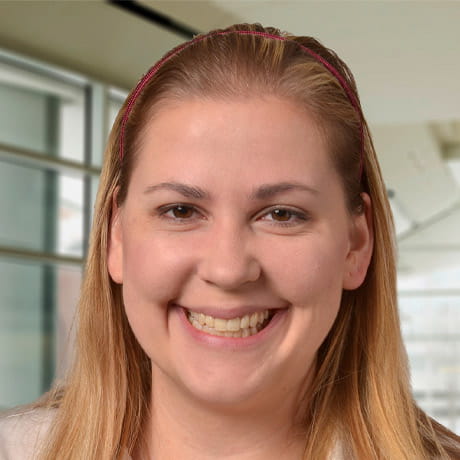 Education Lead - OSU Family Medicine at Worthington
LSI Portfolio Coach
LSI Tutor
Clinical Office
Ohio State Family Medicine at Worthington
160 W. Wilson-Bridge Road
Suite 100
Worthington, Ohio 43085
Phone: 614-293-2850
Fax: 614-293-2849
I graduated from the Ohio State University College of Medicine in 2013. I did a year of psychiatry residency at the University of Pittsburgh prior to completing a three year family medicine residency at the Cleveland Clinic. I practice at the Worthington Family Medicine Center and also provide inpatient care at OSU East Hospital with the family medicine residents. I am involved in both medical student and resident education.
Research, Education, and Clinical Interests
I love being at the Ohio State University because I am able to provide cutting-edge patient care and be involved in medical education. My clinical interests include full-spectrum family medicine, mental health, preventative medicine, women's health, and minor surgical procedures. As the medical educator at our office I am also responsible for organizing any medical students that rotate here. I believe that this team-based approach improves patient care. I look forward to providing comprehensive care to you and your family.
Education and Training
MD: The Ohio State University College of Medicine, 2013
Residency: Psychiatry, University of Pittsburgh Medical Center, 2013-2014
Residency: Family Medicine, Fairview Hospital, 2014-2017
Professional Memberships
American Academy of Family Practice