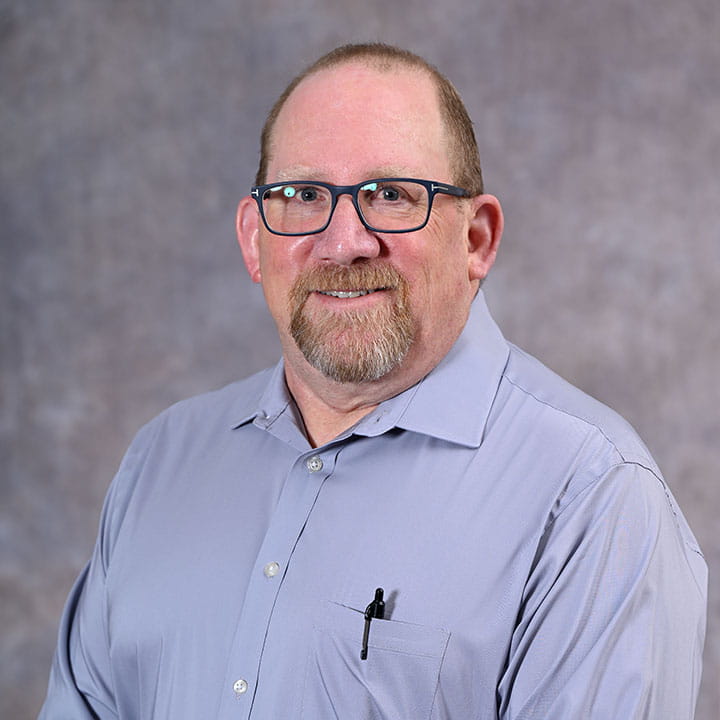 Vice Chair of Clinical Affairs
Clinical Office
Outpatient Care Gahanna
920 N. Hamilton Road
Suite 300
Gahanna, Ohio 43230
Phone: 614-293-2614
Fax: 614-293-7001

Academic Office
Northwood - High Building
2231 N. High Street
Suite 275
Columbus, Ohio 43201
Phone: 614-293-8007
Fax: 614-293-2715
Randy.Wexler@osumc.edu

I am graduate of Miami University (BA), The Wright State University School of Medicine (MD) and The Ohio State University (MPH). After joining the Department of Family and Community Medicine in 2000, I have been focused on improving care delivery trough value based models such as PCMH and CPC+. Currently I am a board member of the Ohio State ACO. I have served as the vice chair of clinical services since 2012.
Research Interests
My research focus is on improving hypertension and heart failure care by improvements in nutritional status.
Education and Training
MD: Wright State University, 1990
Residency: Mt Carmel Residency, 1993
MPH: The Ohio State University, 2003
Active Funding
Co I HRSA (T0BHP30007¬01¬00)
Expanding and Enhancing, and enriching the primary care workforce through clinical transformation
The goal is to support the education and implementation of value based transformation.
$2,491,068 07/01/2016/06/30/2021
Co-investigator NIH/NIA (R01AG050801)
Urine antimicrobial proteins in older adults: aging, infection, & innate immunity
The goal of this study is to identify the role that urinary antimicrobial peptides play in diagnosing UTI in older adults. $2,805,735 7/01/2016-03/30/2021
Select Publications
Wexler R, MD, Hefner J, Sieck C Taylor CA, Leman J Panchal AR, Aldrich A, McAleaenry AS. Connecting Emergency Department Patients to Primary Care
J Am Board Fam Med; 2015:6 722-732.
Bittoni MA, Wexler R, Spees CK, Clinton SK, Taylor CA. Lack of private health insurance is associated with higher mortality from cancer and other chronic diseases,
poor diet quality, and inflammatory biomarkers in the United States. Prev Med.
2015;81:420-426.
Wexler R, Lehman J, Welker MJ. Patient Centered Medical Home transformation at an academic medical center. Journal of Hospital Administration. Vol 5, No. 16. 2015. DOI: 10.5430/jha.v5n1p34. http://www.sciedu.ca/journal/index.php/jha/issue/view/385.
Sieck, CJ, Hefner JL, Wexler RK, Taylor CA, McAlearney AS. "Why do they do that?: Looking beyond typical reasons for non-urgent ED use among Medicaid patients," Patient Experience Journal. 2016;3:22-30.
Wexler RK, Pleister A, Raman SV. Palpitations: Evaluation in the Primary Care Setting. Am Fam Physician. 2017 Dec 15;96(12):784-789.
National Positions
Past chair FamMedPAC (AAFP) and current board member FamMedPAC (AAFP)
Awards and Honors
Harry Shaver Award for publishing an original manuscript during residency, 1993
Excellence in Research During Residency, American Academy of Family Physicians, 1993
Excellence in Academia, Mt. Carmel Family Practice Residency, 1996
Ohio Academy of Family Physicians, OAFP Advocate, 2001
Fellow, American Academy of Family Physicians, 2001
Honorary membership, Ohio Athletic Trainers Association, 2003
Phi Kappa Phi Honor Society, 2003
Delta Omega Honor Society in Public Health, 2003
President's Award, The Ohio Academy of Family Physicians, 2003
Team Physician Award, Ohio Athletic Trainers Association, 2005
Preceptor All Star Award, OSU College of Medicine, 2007
Ohio State Medical Association, Physician Advocate Award (inaugural award), 2011
Larry Gabel Advocate Award, OSU Department of Family and Community Medicine, 2011
Research award, American Academy of Family Physicians Scientific Assembly, 2011
Selection as a Council of Academic Family Medicine Advocate, 2012
Best of NAPCRG, "Gaps in Knowledge: What do Primary Care Patients Know About the Opioids They Have Been Prescribed?" (one of 10 chosen from over 600), 2015
Professional Memberships