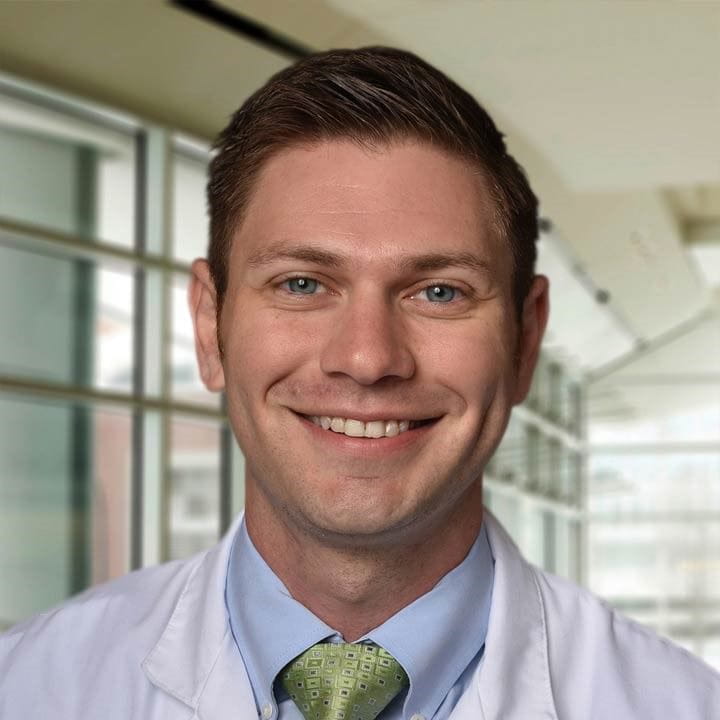 Outpatient Care Upper Arlington
Division of General Internal Medicine
The Ohio State University Wexner Medical Center
1800 Zollinger Rd, Third Floor, Columbus, OH 43221
614-293-2130
OSU Infectious Diseases Clinic and AIDS Clinical Trials Unit
1581 Dodd Dr. Fourth Floor, Columbus, OH 43210
614-293-4854
Brandon.pollak@osumc.edu

Dr. Brandon Pollak is a primary care physician in the Division of General Internal Medicine who specializes in LGBTQ+ and HIV care. Dr. Pollak is a certified HIV specialist who provides comprehensive HIV care, preventive care for those at risk for HIV, and gender affirming care. Alongside his clinical practice, Dr. Pollak's research focuses on expanding knowledge about the HIV care continuum specifically retention in care with utilization of telemedicine. Other current projects involve curriculum assessment and innovation involving gender minority pedagogy in undergraduate medical education. Dr. Pollak is completing a fellowship in quality improvement and practice transformation. He is currently focusing on the implementation of advanced care planning and standardization in the outpatient setting. Dr. Pollak is co-investigator on several ongoing trials within OSU AIDS Clinic Trials Unit, led by Dr. Susan Koletar.

Education and Training

Midwest Fellowship for Primary Care Champions, University of Illinois at Chicago and Midwest AIDS Training and Education Center (MATEC)

Mount Carmel Health System, Columbus, Ohio. Chief Medicine Resident
Mount Carmel Health System, Columbus, Ohio, Internal Medicine Residency
Case Western/University Hospitals Case Medical Center Cleveland, Ohio. Internal Medicine Internship
MD, Wright State University Boonshoft School of Medicine Dayton, Ohio
Bachelor of Science, magna cum laude The Ohio State University Columbus, Ohio



Presentations

Pollak B, Miklos K, Gilbert S, Hartley M, Vachhani H, Eapen B. Combined Nursing and Physician Led Telemetry Utilization Quality Improvement Project in a Tertiary Care Hospital. Podium and poster presentation at: 4th Annual Medical Education Research Day. Mount Carmel Health System; May 2016.

Buffomante A, Goldstein P, Hussain C, Bazan J, Nandam K, Sobhanie M, Pollak B, Koletar S, Lindey S, Combs J, Petke C, Dick M, Malvestutto C. Improvement in Syphilis and HIV Screening at a Community-Based Emergency Department in Columbus, Ohio: A Six Month Post-Intervention Analysis. ID Week. Washington DC. October 2019.