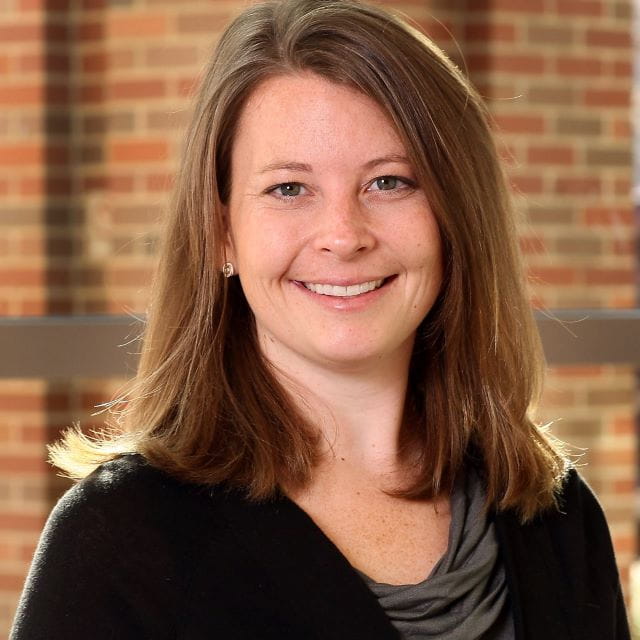 Outpatient Care Upper Arlington
1800 Zollinger Road,
Columbus, Ohio 43221
Virginia.Mitchell@osumc.edu
(614) 293-2130
Ginny Mitchell, PharmD, BCPS, CLS, joined our team as one of our clinical pharmacists in 2017. She received her Bachelor of Science in Chemistry at Ohio University, Doctor of Pharmacy degree from The Ohio State University College of Pharmacy and she completed her PGY1 Pharmacy Practice Residency in Ambulatory Settings at the OSU College of Pharmacy.
Ginny brings experience to our pharmacy team from her previous work in the anticoagulation, cardiovascular risk reduction clinic and antiarrhythmic medication monitoring clinics at OSUWMC from 2010 to 2017. She continues to have a passion for cardiovascular risk reduction management and collaborates with our physicians to design ongoing therapeutic monitoring plans for patients with diabetes, hypertension and elevated cholesterol. Ginny believes patients should obtain the best care and advice on their medications which includes taking into consideration cost and possible adherence issues to medications. She thoroughly enjoys the interdisciplinary team effort at General Internal Medicine to make sure that patients receive the best care. A pharmacy visit can be scheduled with Dr. Mitchell to perform a comprehensive medication review, hypertension or diabetes monitoring.