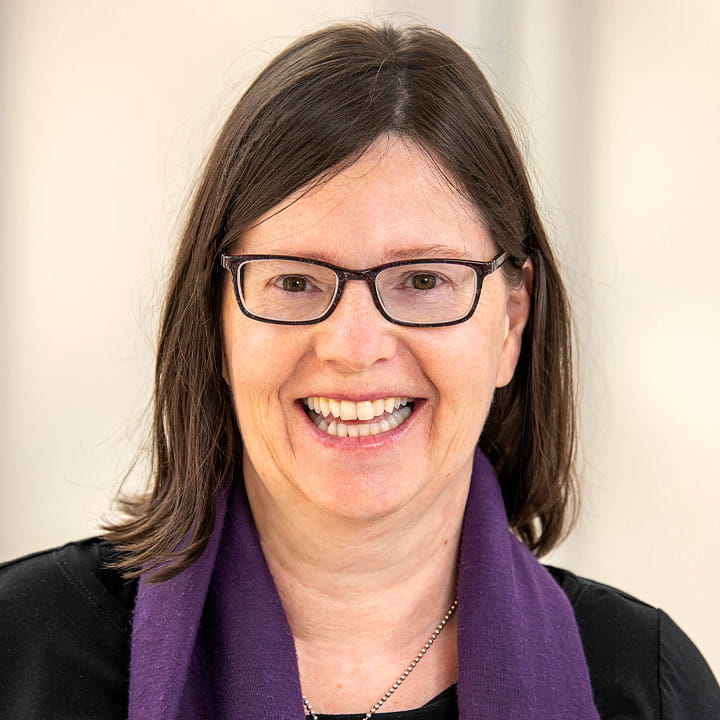 Division of General Internal Medicine
Ohio State University Wexner Medical Center
2050 Kenny Road, Columbus, Ohio 43212
Janet.childerhose@osumc.edu
614-366-8029
Dr. Janet Childerhose is a qualitative bioethics researcher who investigates the adoption of harm reduction strategies in the US response to the opioid crisis and how physicians navigate ethical dilemmas in their practice. As a critical medical anthropologist who uses a comparative lens, Dr. Childerhose is concerned with how institutions and policies in national settings shape the management of chronic disease and generate duties to care, and why some effective interventions remain stigmatized or inconsistently implemented. Her research has examined how billing codes shape physician care of patients with substance use disorders, adolescent decision-making for bariatric surgery, and how participatory approaches in translational genomics research challenge the asymmetry of the researcher-participant relationship. Prior to joining The Ohio State University, she worked with the Canadian Centre on Substance Use and Addiction in Ottawa.
Ongoing projects include:
Narrative review of current evidence for treatment of young people with opioid use disorder

Mixed-methods study of the responses of Ohio public libraries to the opioid crisis

Qualitative aim of a mixed-methods study to develop a mindfulness mobile phone app for patients with sickle cell disease (PI: Dr. Andrew Schamess)

Qualitative study of developer perspectives of predictive analytics tools (PI: Dr. Seuli Brill)

Mixed-methods study of the utility of genome-scale sequencing for parents of children with intellectual and development delay (PI: Dr. Kyle Brothers)
Education and Training
Doctor of Philosophy, Anthropology
Department of Anthropology, McGill University (Montreal QC). Specialization: Medical Anthropology.
Master of Arts, History and Philosophy of Science and Technology. University of Toronto (Toronto ON)'
Bachelor of Arts in Anthropology. University of Waterloo (Waterloo ON)
Selected Publications
Childerhose JE. Finnila C, Yu JH, Brothers K, et al. (2019). Participant Engagement in Translational Genomics Research: Respect for Persons—and Then Some. Ethics & Human Research 41(5)(Sept-Oct). https://doi.org/10.1002/eahr.500029

Garrett JR, Lantos JD, Biesecker LG, Childerhose JE, Chung WK, Holm IA, Koenig BA, McEwen JE, Wilfond BS, Brothers K, on behalf of the Clinical Sequencing Exploratory Research (CSER) Consortium Pediatrics Working Group. (2019). Rethinking the "Open Future" Argument against Predictive Genetic Testing. Genetics in Medicine (March 21). doi: 10.1038/s41436-019-0483-4


Childerhose JE, Eneli I, Steele KE. (2018). Adolescent bariatric surgery: A qualitative exploratory study of US patient perspectives. Clin Obes 8(5):345-354. https://onlinelibrary.wiley.com/doi/abs/10.1111/cob.12272

Childerhose JE, Alsamawi A, Mehta T, Smith J, Woolford S, Tarini BA. (2017). Adolescent bariatric surgery: A systematic review of recommendation documents. Surgery for Obesity and Related Diseases 13(10)(October):1768-1779. http://www.soard.org/article/S1550-7289(17)30378-7/fulltext
Brothers KB, Holm I, Childerhose JE, et al. (2016). When participants in genomic research grow up: Contact and consent at the age of majority. The Journal of Pediatrics 168(January):226-231. doi:10.1016/j.jpeds.2015.09.020

Childerhose JE, Tarini BA. (2015). Understanding outcomes in adolescent bariatric surgery. Pediatrics 136(2):e212-214(August). doi: 10.1542/peds.2015-0867. http://pediatrics.aappublications.org/content/136/2/e312
McCullough, L. B., Brothers KB, Chung WK, et al. (2015). Professionally Responsible Disclosure of Genomic Sequencing Results in Pediatric Practice. Pediatrics 136(4): e974-982. Collaborator, as member of the Clinical Sequencing Exploratory Research (CSER) Consortium Pediatrics Working Group.
Rennick JE, Childerhose JE. (2015). Redefining success in the PICU: New patient populations shift targets of care. Pediatrics 135(2):e289-291(February). doi: 10.1542/peds.2014-2174. http://pediatrics.aappublications.org/content/135/2/e289.full.pdf+html
Rennick JE, Dougherty D, Chambers C, Stremler R, Childerhose JE, Stack D, Harrison D, Campbell M, Dryden-Palmer K, Hutchison J, Zhang X. (2014). Caring intensively: Children's psychological and behavioral responses following Pediatric Intensive Care Unit hospitalization. BMC Pediatrics 14:276(October 26). doi: 10.1186/1471-2431-14-276 http://www.biomedcentral.com/1471-2431/14/276/
Childerhose JE, MacDonald M. (2013). Health consumption as work: The home pregnancy test as a domesticated health tool. Social Science & Medicine 86(June):1-8. http://dx.doi.org/10.1016/j.socscimed.2013.02.035