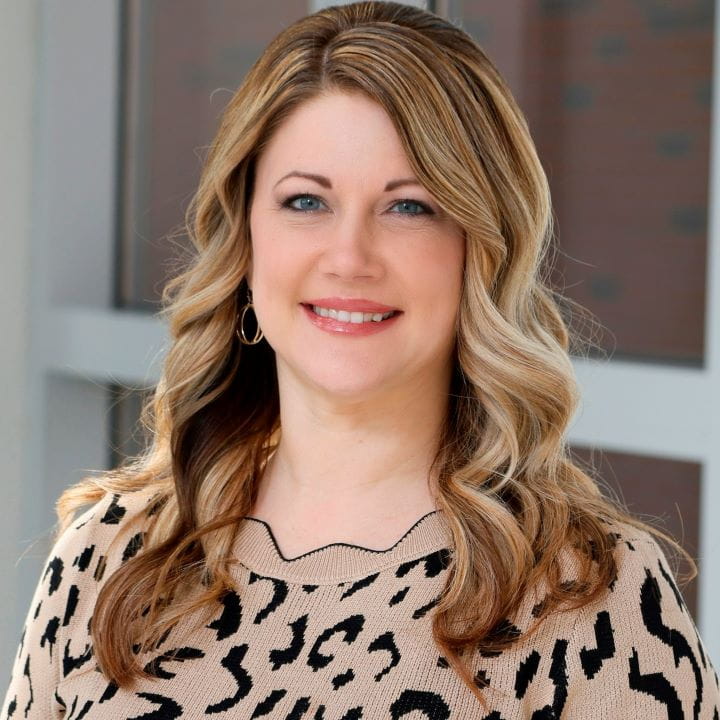 Primary Care Lewis Center
General Internal Medicine
6515 Pullman Dr. Suite 2200
Lewis Center, OH 43035
jess.hord@osumc.edu
614-688-7150
Jess Hord, LISW-S is a Social Worker at the Primary Care Clinic at Lewis Center where she provides short-term counseling and connects patients to resources. She completed both her undergraduate and graduate education in Social Work at The Ohio State University.
Prior to Joining Ohio State's General Internal Medicine team, Jess worked as a Regional Manager for an agency focused on providing medical care, behavioral health and case management services to folks living with HIV and the LGBTQ+ population. She has also worked as a Medical Social Worker in a hospital and as a Substance Use/Misuse and Mental Health Therapist in an outpatient setting. She believes that with a little guidance and coaching, everyone can reach their full potential. Jess utilizes the following styles of therapy: Cognitive Behavioral Therapy (CBT), Motivational Interviewing (MI), Person-Centered Therapy and Mindfulness-based Therapy.
In her free time, Jess enjoys spending time with her family, practicing yoga, exercising, listening to music and dancing.