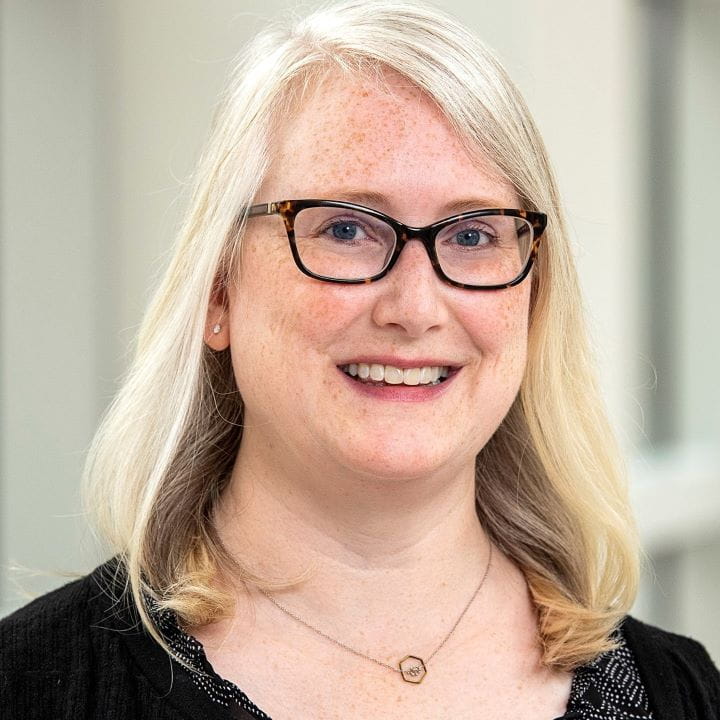 Outpatient Care East
General Internal Medicine
543 Taylor Ave
Columbus, OH. 43203
Kerry.Farrell@osumc.edu
(614) 688-6470
Kerry Farrell, LISW-S is a social worker at the Internal Medicine and Pediatrics clinic at Outpatient Care East where she provides counseling and connects patients to resources. She completed her undergraduate education at Denison University and earned a Master's in Social Work (MSW) at West Virginia University.
As a social worker, Kerry approaches patient care from a strengths-based perspective. She works with each patient to understand the reason they are seeking treatment, establish treatment plans, and set goals towards recovery. Kerry is a member of the National Association of Social Workers. She possesses a Certificate in Leadership in Human Services Management from The Ohio State University College of Social Work. She has been trained in Cognitive Behavioral Therapy (CBT) and Motivational Interviewing (MI).
In her free time, Kerry enjoys supporting the arts, playing guitar, and spending time with family and friends.