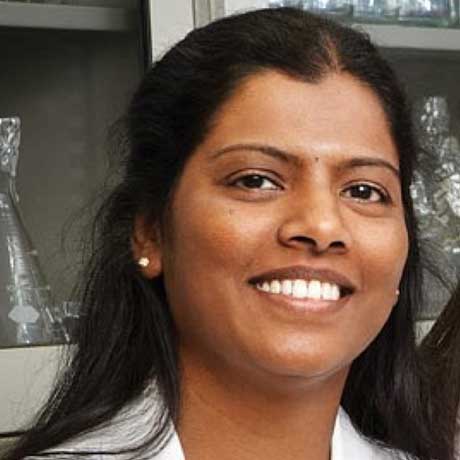 The Ohio State University
460 W. 12th Ave.
392, Biomedical Research Tower
Columbus, OH 43210
614-247-7654
Latha.Ganesan@osumc.edu
Research Interests
Dr. Ganesan's research over the last 15 years had been in the field of Fc gamma receptors, particularly its application to immune complex processing, signaling and immune complex-mediated autoimmune diseases such as lupus and glomerulonephritis. Her ongoing research focus is to understand the innate immune functions of liver sinusoidal endothelial cells and its role in eliminating circulating blood borne viruses with particular interest on clearance of HIV and antibody opsonized HIV. This study is fundamental to understand the innate immune functions during HIV infection and how HIV vaccine elicited antibodies function in vivo through FcγR and to enhance the efficacy of HIV immunotherapy. In addition, her lab is focused on understanding the molecular mechanism behind bacterial endotoxin/lipopolysaccharide detoxification by liver endothelium and its implications to control inflammation during Sepsis.
Education/Positions
Assistant Professor (research): Department of Internal Medicine, The Ohio State University, 2016-
Research Scientist: Department of Internal Medicine, The Ohio State University, 2005-2016
Post-Doctoral Researcher: Department of Internal Medicine, The Ohio State University, 2002-2004
Post-Doctoral Fellow: Institut de Genetic et Microbiologie, 2000-2001
Scientist: DSQ Biotechnology PVT Ltd , 1999-2000
PhD: Microbiology, Madurai Kamaraj University, 1994-2001
MS: Madurai Kamaraj University, 1991-1993
BS: Madurai Kamaraj University, 1988-1991