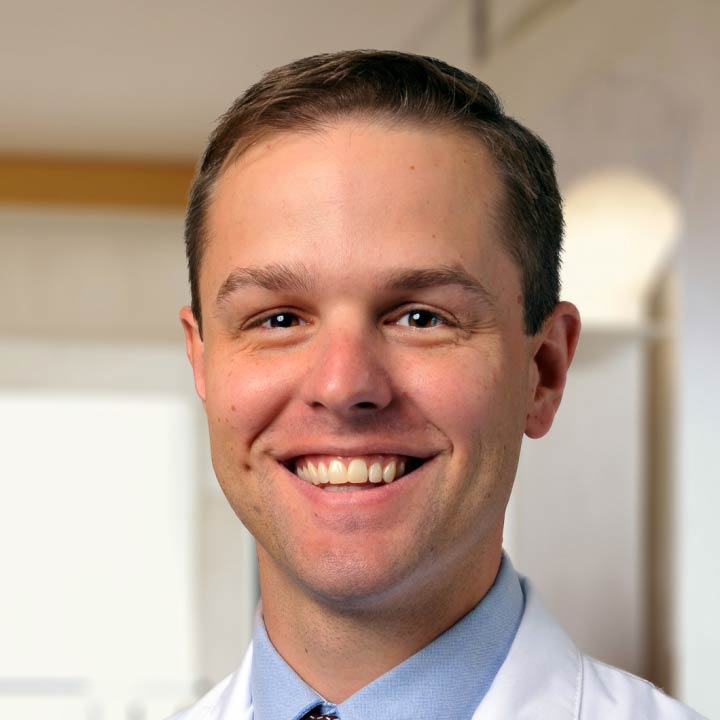 Division of General Internal Medicine
Ohio State University Wexner Medical Center
543 Taylor Ave, Columbus, OH 43203

614-688-6470
Mark.Troyer@osumc.edu


Mark Troyer is a primary care physician who provides patients with individualized care based on the best scientific information available. Dr. Troyer specializes in global health and has a particular interest in refugee medicine.

Dr. Troyer's current research interests include comparison of diabetes and diabetes risk factors in Nepali and Caucasian patients. While South Asian descent confers risk of diabetes, this risk is not evenly distributed across South Asian countries and little is understood about diabetes in South Asian ethnic groups other than Asian Indians. Dr. Troyer believes that it is important to widen our knowledge and education of health needs in vulnerable populations, such as ethnically-Nepali Bhutanese refugees in the U.S. Dr. Troyer hopes to continue this research and develop awareness of the effects of migration within health and community studies.

In collaboration with colleagues within General Internal Medicine, Dr. Troyer is also a course director for community health education where students collaborate with community organizations performing health promotion projects, engaging both residents and medical students, the next generation of physicians. He seeks to use a scholarly approach toward development of curricula in community engaged service-learning, social determinants of health, and global health topics.


Education and Training

Internal Medicine Residency, Global Health track: University of Pittsburgh Medical Center, PA

MD, Generalist Scholars Program: University of Virginia School of Medicine, Charlottesville, VA

MPH, Epidemiology: The Ohio State University College of Public Health, Columbus, OH

Americorps Member: Salud Family Health Centers, Fort Collins, CO

BS, Biochemistry: The Ohio State University, Columbus, OH


Publications & Presentations

Social support, health, and health care access among Latino immigrant men in an emerging community. Documet PI, Troyer M, Macia L. Health Education & Behavior. 2019 Feb;46(1):137-145.

Characteristics of rural Appalachian women who enroll in a tobacco dependence treatment clinical trial. Troyer MB, Ferketich AK, Murray DM, Paskett ED, Wewers ME. Nicotine & Tobacco Research. 2011 Sep;13(9):880-5.

Accepted abstract: Comparison of diabetes and diabetes risk factors in Nepali and Caucasian patients. Troyer MB. North American Refugee Health Conference. 2020.

Workshop: Enhancing innovative approaches to community health education. Fitzgerald EA, Klakos K, Brogan-Habash DL, Troyer M, Sullivan D, Bruce E. CABSVII, American Interprofessional Health Collaborative. 2019.
Workshop: Resident driven societal determinants of health lecture series. Kearns L, McAllister M, Troyer M. APDIM, Alliance for Academic Internal Medicine. 2019.

Poster: Assessment and management of social determinants of health in the primary care setting, an internal medicine resident curriculum. McAllister M, Kearns L, Troyer M. Society of General Internal Medicine. 2019.

Poster: Schistosomiasis in a patient without recent travel history and multiple negative stool ova and parasites. Kyrouac D, Zheng C, Troyer M. Society of General Internal Medicine. 2018.