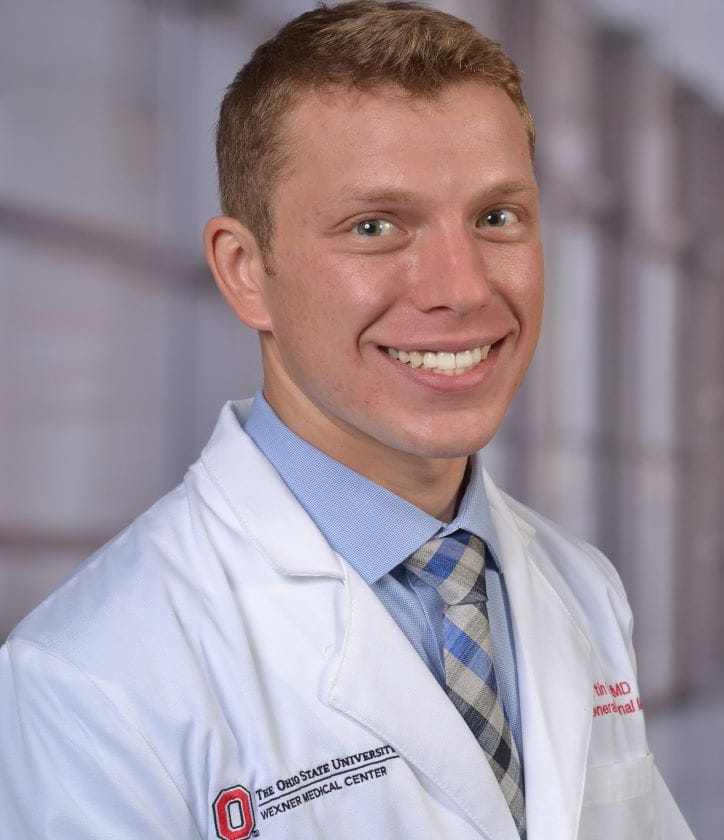 Outpatient Care Upper Arlington
Division of General Internal Medicine
The Ohio State University Wexner Medical Center
1800 Zollinger Rd, Third Floor, Columbus, OH 43221

Martin.fried@osumc.edu
Phone: 614-293-2130
Dr. Martin Fried joined the Division of General Internal Medicine in 2018, bringing with him an enthusiastic attitude towards research and education. Alongside his busy primary care practice, Dr. Fried is interested in the integration of comprehensive primary care and outpatient addiction medicine. He is actively seeking grants from funding agencies to learn how we can best treat patients with opioid use disorders within our primary care clinics and maintain those patients within treatment. Dr. Fried is working with physicians across the medical center to study and improve transitions of care of patients with addiction as they transition from acute care through addiction psychiatry services and into ongoing lasting recovery. Since joining the division, Dr. Fried has led the Division of General Internal Medicine buprenorphine prescribing efforts and has developed the nascent policies and protocols that allow the longitudinal care of people with opioid use disorder while meeting state and federal standards of care. Alongside this, Dr. Fried is a founding member and producer of Core IM, an internal medicine podcast now affiliated with the American College of Physicians for CME credit. Learn more at www.coreimpodcast.com.
Education and Training
Residency:
Chief Resident, Department of Internal Medicine- NYU Langone Health - Brooklyn, New York
Primary Care Internal Medicine Training Program, New York University Department of Internal Medicine, New York, NY
Doctor of Medicine:
Albert Einstein College of Medicine, New York

Publications and Presentations

Print Publications

Fried, Martin C. "Chapter 28: Dysuria." Handbook of Outpatient Medicine, edited by Elana Sydney et al., Springer, 2018, pp. 451–464.

Fried, Martin C. "Chapter 30: Prostate Problems." Handbook of Outpatient Medicine, edited by Elana Sydney et al., Springer, 2018, pp. 477–490.

Fried M. Gamechanger? Should Steroids be Added to Treat Community Acquired Pneumonia? Clinical Correlations – the NYU Langone Online Journal of Medicine. 2017 Mar 23

Fried M. Spotlight: Pneumocystis Pneumonia in a Patient Without AIDS, A Clinical Vignette. Clinical Correlations – the NYU Langone Online Journal of Medicine. 2017 Sep 20

Milburn S, Fried M, Risely M, Schlair S. Student‐as‐teacher: the creation of a medical student‐driven education elective. Med Educ. 2016 Oct 19

Galindo RJ, Fried M, Breen T, Tamler R. Hyperglycemia Management in Patients with Post-Transplantation Diabetes. Endocr Pract. 2015 Dec 31

Weinstein E; Galindo R, Fried M, Rucker L, Davis L. Impact of a Nutritional Educational Intervention Coupled with Improved Access to Fresh Produce on Fruit and Vegetable Purchase and Consumption in Patients with Type 2 Diabetes. Diabetes Educ. 2013 Oct 24

Selected Peer Reviewed Audio Publications

Fried M. Writer and Producer "5 Pearls on Calcium Scores and Coronary CTAs." Core IM podcast. 2019 July 10

Fried M. Writer and Producer "5 Pearls on Stress Testing." Core IM podcast. 2019 Apr 24

Fried M. Writer and Producer "5 Pearls on Pain Management" Core IM podcast. 2019 Mar 13
Selected Presentations
Fried M, Trivedi S, Shapiro N. Navigating Learners Through the Murky Waters of #FOAM. Workshop Presented at 2018 Society for General Internal Medicine Annual Meeting; 2018 April 11-14; Denver, CO

Ma H, Hase J, Fried M, Winchester R, Suchday S, Beasley J, Wylie-Rosett J. Mental Health and Acculturation in First Generation Chinese American Immigrants in New York City: A Contemporary Cross-Sectional Analysis. Oral Presentation at 2017 National Society for General Internal Medicine, Lipkin Award Finalist Session; 2017 Apr 20-22; Washington, DC

Zheng Y, Fried M, Ali S. Using Bedside Ultrasound to Diagnose an Unusual Cause of Dyspnea in a Patient with Lymphoma. Oral Presentation at 2016 National Society for General Internal Medicine, A Potpourri of Clinical Vignettes session; 2016 May 11-14; Hollywood, Fl