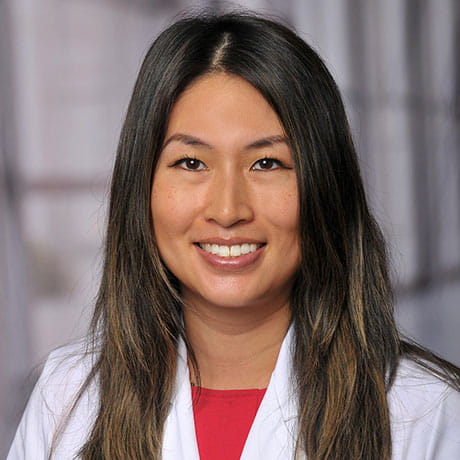 MuChun Tsai, MD
Academic/Clinical Roles
Assistant Professor, Department of Internal Medicine Division of Pulmonary, Critical Care & Sleep Medicine
DHLRI
473 W. 12th Ave
5th Floor
Columbus, OH 43210
muchun.tsai@osumc.edu
Research Interests
Lung Epithelial Cell Biology
Innate host defense in context of pulmonary infection and inflammation
Ubiquitin proteasome pathway
Current Research
My current research projects are being performed with guidance and support from Dr. Rama Mallampalli's lab, where I am acquiring additional expertise in cell and molecular biology techniques. I am interested in how lung epithelial cells respond to respiratory viral infections and innate immune response in the lungs.
Education and Training
Pulmonary/Critical Care Fellowship:
Ohio State University, Columbus, OH
Internal Medicine Residency:
Ohio State University, Columbus, OH
MD:
Ohio State University, Columbus, OH
BS:
University of Maryland, College Park, MD
Select Publications (list of high impact pubs)
Tsai M, Song MA, McAndrew C, Brasky TM, Freudenheim JL, Mathe E, McElroy J, Reisinger SA, Shields PG, Wewers MD. Electronic vs Combustible Cigarette Effects on Inflammasome Component Release into Human Lung. American Journal of Respiratory and Critical Care Medicine, 2019 April 1, 199(7), pp. 922-925.
Tsai M, Mallampalli RK. E-cigarette or Vaping Product Use-Associated Lung Injury: Opportunities and Challenges. American Journal of Respiratory Cell and Molecular Biology, 2020 March; 62(3):397-398.
Tsai M, Byun MK, Shin J, Crotty Alexander LE. Physiologic Effects of E-cigarettes on the Cardiopulmonary System in Human and Animal Studies. Journal of Physiology, 2020 November; 598(22):5039-5062.