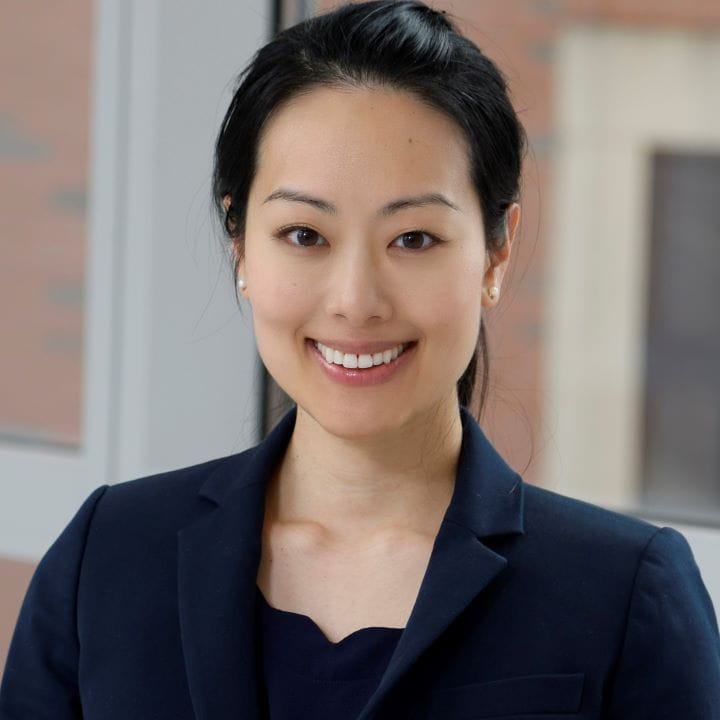 Department of Internal Medicine / General Internal Medicine
Martha Morehouse Pavilion, Suite 2335
2050 Kenny Road, Columbus, OH 43221

natalie.lee@osumc.edu
614-293-7800
Dr. Lee is a clinician-researcher whose goal is to develop and implement innovative care models and technologies to improve population health care delivery. After completing her internal medicine residency, Dr. Lee pursued an additional three years of fellowship in healthcare research and innovation. Her advanced training in health services research introduced her to a broad array of skills, including foundations in biostatistics, causal inference methodologies, qualitative research, and cost effectiveness analysis. She was also mentored by experts in health care innovation and collaborated in a multidisciplinary team of bioinformaticians, software engineers, and clinicians to develop and operationalize an artificial intelligence tool for hypertension management. Dr. Lee has served as principal investigator and co-investigator on multiple internal and external grants. She is excited to continue building interdisciplinary and multi-institution collaborations to redesign the way we experience and deliver health care.
Education and Training
National Clinician Scholars Program, University of Pennsylvania and Philadelphia VA Medical Center, Philadelphia, PA
Master of Science in Health Policy Research, University of Pennsylvania, Philadelphia, PA
Internal Medicine Residency, Cleveland Clinic Foundation, Cleveland, OH
Master of Public Health, Case Western Reserve University, Cleveland, OH
Doctor of Medicine, Cleveland Clinic Lerner College of Medicine, Case Western Reserve University, Cleveland, OH
Bachelor of Arts in Neuroscience, Amherst College, Amherst, MA
Selected Publications and Presentations
Lee NS*, Davoudi A, Luong T, et al. "Identifying Medication-related Intents from a Bidirectional Text Messaging Platform for Hypertension Management: A Pilot Study using a Unsupervised Learning Approach." J Med Internet Res (forthcoming). doi:10.2196/36151 *shared first authorship

Lee NS, Anastos‐Wallen R, Chaiyachati KH, Reitz C, Asch DA, Mehta SJ. Clinician decisions after notification of elevated blood pressure measurements from patients in a remote monitoring program. JAMA Netw Open. 2022 Jan 4;5(1):e2143590. PMID: 35029664

Lee NS*, Davoudi A, Chivers C, et al. "Patient interaction phenotypes with an automated remote hypertension monitoring program and their association with blood pressure control: Observational study." J Med Internet Res. 2020; 22(12):e22394. PMID 33270032 *shared first authorship

Patell R, Raska P, Lee NS, et al. "Development and validation of a test for competence in evidence‐based medicine." J Gen Intern Med. 2020 May;35(5):1530‐ 1536. PMID 31848856

Lee NS, R Rosin, DL Mowery, Chaiyachati KH. "Supporting population health programs using chatbot technology: Lessons learned developing and integrating a chatbot into a hypertension program." Poster presentation at the 2021 Society of General Internal Medicine Annual meeting, April 2021.

Lee NS, Koenig H, Chaiyachati KH. "Using automated bidirectional text messages between visits to identify barriers to HIV PrEP adherence: A pilot feasibility and acceptability study." Poster presentation at the 2021 Society of General Internal Medicine Annual meeting, April 2021.

Lee NS, Chaiyachati KH, Asch DA. "Automated preventive care: a pilot study." Oral presentation at the National Clinician Scholars Program National Meeting, 11/2019.