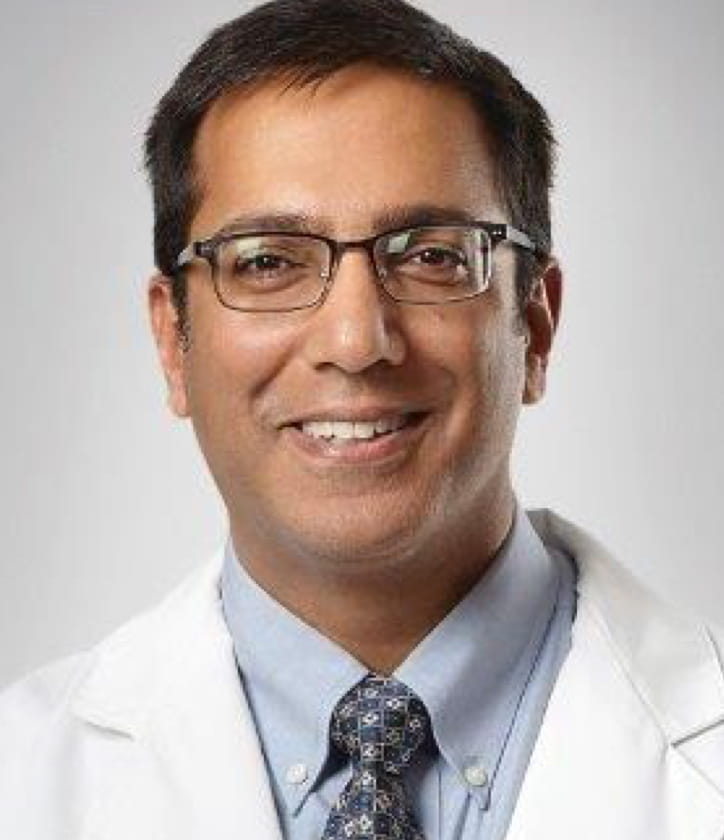 Ohio State University Wexner Medical Center
Department of Internal Medicine / General Internal Medicine
Martha Morehouse Pavilion, Suite 2335
2050 Kenny Road, Columbus, OH 43221

Neeraj.Tayal@osumc.edu
614-293-4953
Dr. Neeraj Tayal is a general internist who takes an innovative approach to developing clinical programs in primary care.

He has experience in practice management, information systems and healthcare quality improvement, and applies all of that expertise to improving our healthcare system to better serve the population of Central Ohio. He also enjoys collaborating with other medical faculty, both at OSUMC and across the country, to develop in professional programs in clinical care, education and research.

Previously, Dr. Tayal played an instrumental role in the development of OSUMC's electronic health records system. He was also a key part of the team that developed OSUMC's electronic patient portal, Ohio State MyChart. In addition he led the successful effort to achieve the highest level of NCQA's Patient-Centered Medical Home Recognition possible at all seven GIM sites.

Currently, Dr. Tayal oversees two initiatives that achieve better patients care by prioritizing value over volume. The Million Hearts initiative seeks to improve health care regarding heart disease and treat treatment and prevention through better doctor-patient communication and other tools. The Comprehensive Primary Care Plus (CPC+) initiative is a public-private partnership to strengthen primary care by providing primary care practices with additional resources to improve care coordination. The partnership, which is designed to provide improved access to quality health care at lower costs, includes payer partners from the Centers for Medicare & Medicaid Services (CMS), state Medicaid agencies, commercial health plans, self-insured businesses and primary care providers.


Education and Training

Medical Resident: Internal Medicine, The Ohio State University College of Medicine

MD: Tufts University School of Medicine


Awards and Recognition
Rated in the top 10 percent of physicians in the nation for patient satisfaction, 2014, 2015, 2016, 2017

Preceptor All Star Award for the College of Medicine

Gorilla Award for Outstanding Performance in Clinical Medicine, Department of Internal Medicine

Best Doctor in America 2017


Selected Publications

Moore, D, Tayal, N. "Home Health Care Oversight: From Burden to Opportunity." SGIM Forum. Vol. 39, no. 2. (Feb 2016): 1-2.

Ranpara, N, Tayal N. "No More Waiting Around – Lean Six Sigma Accelerates Response at Medical Call Centers." Industrial Engineer – Engineering and Management Solutions That Work. Vol. 47, (Jan 2015): 1.

Barnes, K, Tayal N, Lehman A, Beatty S. "Pharmacist-Driven Renal Medication Dosing Intervention in a Primary Care Patient-Centered Medical Home." Pharmacotherapy. Vol. 10, no. 1002. (Oct 2014): 1508.

Tayal, N. "Care Coordination with Electronic Health Records." SGIM Forum. Vol. 36, no. 11. (Nov 2013): 2,10. http://www.sgim.org/File%20Library/SGIM/Resource%20Library/Forum/2013/Nov2013-01.pdf.

Shelley h. Otsuka, Stuart Beatty, Pharm D, BCPS, Neeraj H. Tayal, MD. "Improving Herpes Zoster Vaccination Rates Using an EMR-Based Personal Health Record: A Randomized-Controlled Study." American Journal of Medicine. Vol. 126, no. 9. (Sep 2013): e1-6.

Neeraj H. Tayal MD. "Technology Convergence in Health Care." SGIM Forum. Vol. 36, no. 5. (May 2013): 5.

Andrew Schamess, Neeraj Tayal. "Reinventing House Calls: A Simple Solution for Complex Patients?." SGIM Forum. Vol. 36, no. 2. (Feb 2013): 7,11.

Neeraj Tayal, Christin Sinsky. "Do Electronic Medical Records Result in Higher Physician Billing?." SGIM Forum. Vol. 36, no. 2. (Feb 2013): 5,13.

Neeraj Tayal, Robert Murden, Sarah Jonaus. "Make your problem list Wiki Wiki." SGIM Forum. Vol. 35, no. 11. (Nov 2012): 1.