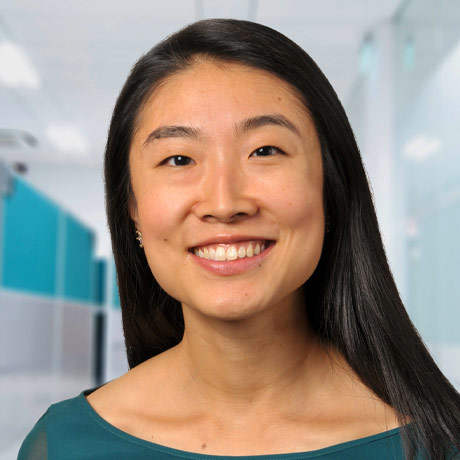 Internal Medicine and Pediatrics at Grandview
Grandview Yard
895 Yard Street
Columbus, Ohio 43212
614-293-7980
Shengyi.Mao@osumc.edu
My professional focus is practice innovation and providing high-quality, low-cost preventative healthcare. A major way I work to innovate and improve care is through quality improvement (QI). I lead a variety of primary care QI initiatives such improving hypertension, cancer screening, depression screening, and pediatric dental care. I also use my unique knowledge as a Med-Peds physician caring for families of all ages in treating mother-child pairs. I was a co-investigator in an ODH and Ohio Department of Medicaid grant from 2018-2020 creating a dyad care model to provide convenient and simultaneous care for mothers and infants. This interdisciplinary care model provides both moms and babies improved quality of care with higher postpartum follow-up rates, depression screening, and diabetes screening.
Moving forward, I am continuing to expand QI work with goals of sharing it more broadly. I am currently working on a process to improve patient engagement with care coordination outreach. I am also collaborating more with family medicine to engage patients outside of Internal Medicine and Med-Peds. I am also continuing my effort in the mother-infant dyad care arena working to expand care to other clinical sites and other high risk conditions such as prematurity.
Education and Training

Internal Medicine-Pediatrics Residency, Ohio State University, Columbus, OH

M.D., Ohio State University (cum laude), Columbus, OH
B.S. in Economics & Biology (magna cum laude), Ohio State University, Columbus, OH
Select Publications & Presentations
Mao SJ, McKenzie LB, Xiang H, Smith GA. Injuries associated with bathtubs and showers among children in the United States. Pediatrics. 2009 Aug;124(2):541-7.

Seuli Bose Brill, Sara May, Allison M. Lorenz, Douglas Spence, Laura Prater, Cynthia Shellhaas, Masami Otsubo, Shengyi Mao, Matthew Flanigan, Stephen Thung, Melissa Leonard, Fei Jiang & Reena Oza-Frank (2022): Mother-Infant Dyad program in primary care: evidence-based postpartum care following gestational diabetes, The Journal of Maternal-Fetal & Neonatal Medicine, DOI: 10.1080/14767058.2022.2032633
Oral:
"Antimicrobial Stewardship in the Ambulatory Setting" General Internal MedicineFaculty Development Program. Columbus, OH. April 6, 2021.

"Using Telemedicine in Your Clinical Practice." MedNet21. Columbus, OH. March 19, 2021.
"Perinatal Mental Health & Postpartum Depression" Ohio Type 2 Diabetes Learning Collaborative:Gestational Diabetes Continuous Quality Improvement Action Period Call. May 27, 2020.
Posters:
Rachel D'Amico, MD; Jenifer A. Akinduro; Djhenne Dalmacy, MS; Madison Hyer, MS; Stephen Thung, MD; Shengyi Mao, MD; Naleef Fareed, PhD; Nikki Thomas, PhD; Seuli Brill, MD. "Patterns of primary care follow up and blood glucose testing in postpartum gestational diabetes" Society of General Internal Medicine Annual Meeting Orlando, FL. April 6-9, 2022.
Sabatino JA, Garrison JJ, Mao S. "A Pharmacist-Driven Population Health Initiative to Improve the Quality of Hypertension Management in a General Internal Medicine Clinic" Society of General Internal Medicine Annual Meeting, Washington DC. May 8-11, 2019.
Sabatino JA, Garrison JJ, Mao S. "Pharmacist Collaboration as Quality Improvement for Hypertension Management in a Primary Care Clinic" Comprehensive Primary Care Plus national conference poster presentation in Baltimore, MD. May 8-9, 2019.