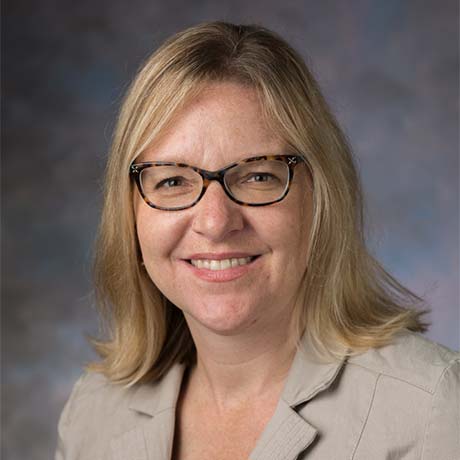 Stacy.Ardoin@osumc.edu
Current Research
Dr. Ardoin and a multi-center group of investigators completed an NIH-funded Atherosclerosis Prevention in Pediatric Lupus Erythematosus (APPLE) trial. Systemic lupus erythematosus (SLE) significantly increases the risk of developing cardiovascular disease including stroke and heart attack. As available SLE therapies have improved, people with SLE are living longer, and the problem of cardiovascular disease has emerged as a very important long-term concern.
Children and adolescents with lupus are at especially high risk as they face a longer burden of disease. Statins are known to prevent atherosclerosis, heart attack and stroke but their effectiveness in SLE, particularly in children and adolescents with SLE, remains unknown. In the APPLE trial, 210 children and adolescents from 21 sites in North America were randomized to receive atorvastatin or placebo for three years in addition to standard SLE care. Carotid intimal medial thickening (CIMT) was measured to determine whether atorvastatin reduced atherosclerosis development as measured by progression of CIMT.
The APPLE trial did not meet its primary endpoint but did show a trend of less CIMT progression in the atorvastatin-treated participants. Atorvastatin also effectively lowered LDL and c-reactive protein. Atorvastatin was well tolerated without safety concerns. An important observation of the APPLE trial was that the placebo group showed definite progression in CIMT, providing clear evidence that atherosclerosis does begin and progress in children and adolescents with SLE. Results from the APPLE study do not provide support for routine use of statins in children and adolescents with SLE. Further analysis may identify subgroups that may benefit. Dr. Stacy Ardoin is currently conducting the following clinical trials:
Laquinimod to Treat Lupus Arthritis, Sponsor: TEVA
Assessment of Transition Readiness, Sponsor: Investigator Initiated
Lupus Nephritis Histology, Sponsor: Cincinnati Children's Hospital
Myocardial Inflammation in SLE, Sponsor: Investigator Initiated
Estrogen Effects in Autoimmunity, Sponsor: Investigator Initiated
Impact of Fragmentation of Care in Lupus, Sponsor: Investigator Initiated
Lupus/Vasculitis Clinic Registry, Sponsor: Investigator Initiated
Research Interests
Dr. Ardoin's clinical research focuses on optimal treatment and longterm outcomes of adults and children with lupus. She is particularly interested in discovering ways to prevent the development of atherosclerosis in children and adults with lupus. Dr Ardoin's other research interests include neuropsychiatric manifestations of SLE and the transition from child-centered to adult-centered medical care.
Special Interests
Dr. Stacy Ardoin is board-certified in both adult and pediatric rheumatology. She sees pediatric patients at Nationwide Children's Hospital and adult patients here in The Ohio State University Rheumatology Clinic and in The Ohio State University Lupus Clinic. Dr. Ardoin provides comprehensive rheumatologic care to patients with lupus, vasculitis, rheumatoid arthritis, scleroderma, myositis and other rheumatologic conditions.
Education
Duke University Clinical Research Training Pathway, 2004 - 2008
Fellowship: Duke University Medical Center, fellow, Adult and Pediatric Rheumatology, 2002 - 2006
Chief resident: The Ohio State University, Internal Medicine, 2001 - 2002
Residency: The Ohio State University, Internal Medicine and Pediatrics, 1997 - 2001
MD: The Ohio State University College of Medicine (magna cum laude), 1989 - 1993