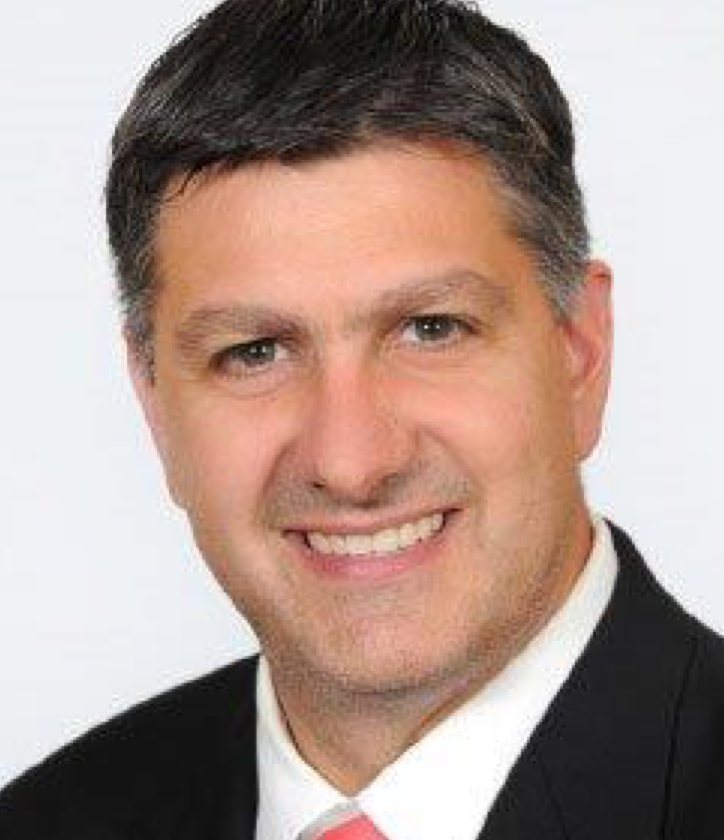 The Ohio State University Wexner Medical Center
College of Pharmacy
Department of internal Medicine/General Internal Medicine
The Ohio State University College of Pharmacy
500 West 12th Avenue
Columbus, Ohio 43210
Beatty.52@osu.edu
614- 688-8466
Within The Ohio State University, Pharmacist Stuart Beatty works with a multi-faceted team, all looking to ensure patients obtain the best care and advice on their medications. Along with carrying out patient care, Dr. Beatty and his team investigate population health management. They ensure patients are on the right medications and that medication is being taken safely. First, patients are screened and then the pharmacy team identifies any patients that should not be on specific medication and also determines if a patient's current medication should and can be safely stopped.
Currently, Dr. Beatty is part of a home visiting program, which is part of a transitional care research initiative. Here, following a patient's discharge, medications are reviewed and hospital re-admissions are tracked. He is also highly involved in the Million Hearts Model, which is a study that calculates a patient's risk of heart problems. The team then works with the patient to try and reduce this risk factor.

Education and Training
ASHP-APhA-Accredited Pharmacy Practice Residency with Emphasis in Community Care: The Ohio State University College of Pharmacy
PharmD: Ohio Northern University Raabe College of Pharmacy
Certification
Board Certified Ambulatory Care Pharmacist, Certified Diabetes Educator
APhA/ASCP Medication Therapy Management in the Community – Certificate Program for Pharmacists
Board Certified Pharmacotherapy Specialist
APhA Pharmacy-Based Lipid Management – Certificate Program for Pharmacists
American Heart Association BLS Healthcare Provider
The Ohio State University College of Pharmacy Teaching Certificate
APhA Pharmaceutical Care for Patients with Diabetes – Certificate Program for Pharmacists
Immunization Delivery Certification – Ohio Northern University
Publications
Schamess A, Foraker R, Kretovics M, Barnes KD,
Beatty SJ
, Bose-Brill S, Tayal N. "Reduced emergency room and hospital utilization in persons with multiple chronic conditions and disability receiving home-based primary care." Disability and Health 2017; 10(2): 326-33.
Matthews DE,
Beatty SJ
, Grever GM, Lehman A, Barnes KD. "Comparison of 2 population health management approaches to increase vitamin B12 monitoring in patients taking metformin." Ann Pharmacother 2016;50(10):840-846.
Trinkley KE, Weed HG,
Beatty SJ
, Porter K, Nahata MC. "
Identification and characterization of adverse drug events in primary care
." Am J Med Qual; Article first published online: August 25, 2016.
Storey MA, Weber RJ, Besco K,
Beatty SJ
, Aizawa K, Mirtallo JM. "Evaluation of parenteral nutrition errors in an era of drug shortages." Nutr Clin Pract 2016;31:211-217.
Flavin JA, Green CG, Cook SC,
Beatty SJ
. "Impact of a pharmacist-provided comprehensive medication review service for urgent care patients. " JUCM 2015;Dec;27-36.
Barnes KD, Tayal NH, Lehman AM,
Beatty SJ
." Pharmacist renal dosing intervention in a primary care patient-centered medical home." Pharmacotherapy 2014;34(12):1330-1335.
Beatty SJ
, Kelley KA, Ha J, Matsunami M. "Measuring PreAdvanced Pharmacy Practice Experience outcomes as part of a PharmD Capstone experience." Am J Pharm Ed 2014;78(8):Article 152.
Otsuka SH, Tayal NH, Porter K, Embi PJ,
Beatty SJ
. "Improving Herpes zoster vaccination rates through use of a pharmacist and a personal health record." Am J Med 2013;126(9):823-832.
Hogue MD, Bugdalski-Stutrud C, Smith M, Tomecki M, Burns A, Kliethermas MA,
Beatty SJ
, Beiergrohslein M, Trygstad T, Trewitt C. "Pharmacist Engagement in Medical Home Practices: Report of the APhA-APPM Medical Home Workgroup." J Am Pharm Assoc 2013;53:e118-e124.
Barnes KD,
Beatty SJ
. "Practice-based population management: using your team to maximize your time." SGIM Forum 2012;35(10).